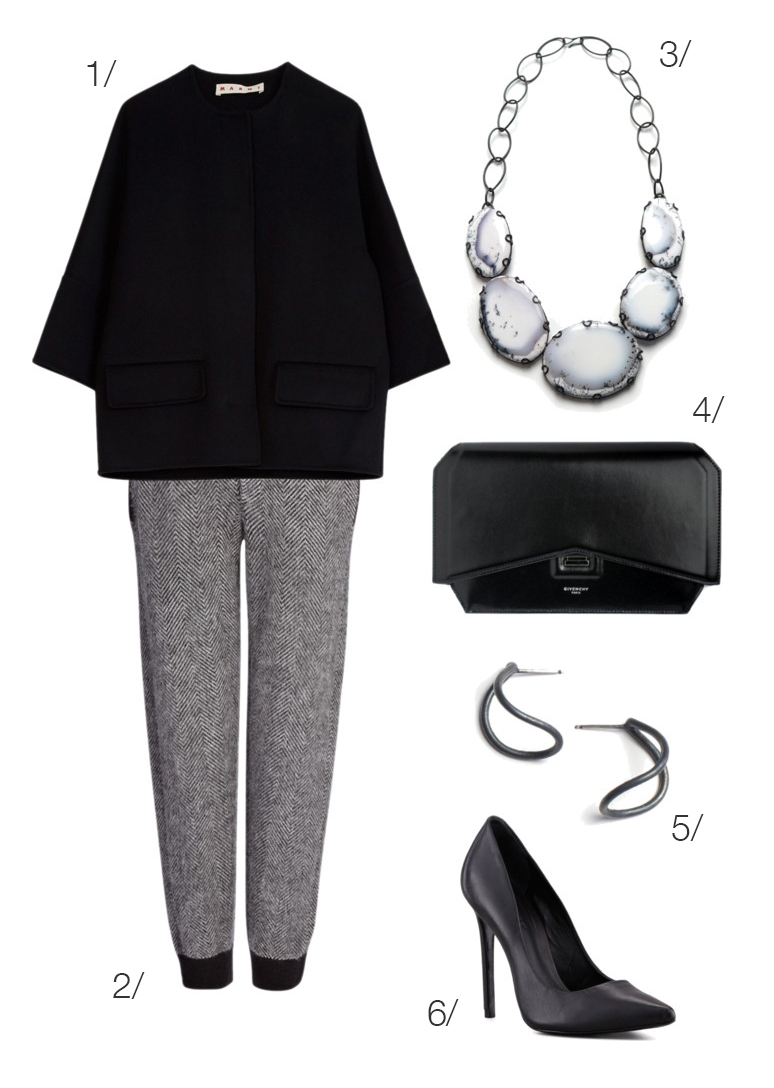 1/ cashmere jacket // 2/ knit jogger // 3/ contra bib necklace // 4/ bow cut clutch // 5/ curve post earrings // 6/ leather pumps
If you're anything like me, you've probably already mastered the art of wearing leggings to events more formal than they were originally intended. (I'm pretty much always cold, so leggings under a dress is my staple eight months out of the year.) But once you've mastered the fancy leggings look, here's a new one to try. Sweatpants to a holiday party. I mean, haven't we all had nights where we just wanted to stay home in sweats instead of going out?
The secret starts with choosing the right sweatpants. You want to get a pair of joggers – something that tapers down to the ankle – and be sure to choose a high quality fabric. (And pretty please, nothing with logos or letters!) From there, it's a matter of pairing your sweats with a more formal top, heels (or super dressy flats) and a great statement necklace to draw attention away from the fact that you're technically wearing sweatpants.
And the best part? Not only is wearing sweatpants a cozier alternative to that fancy party skirt, but dressing up a pair of joggers is a next level style trick that will literally make you the most stylish person in the room. It's a total win-win!
PS. A great statement necklace takes even the most casual style to the next level. My one of a kind Contra Composition necklace looks stunning with everything from holiday party outfits to your favorite t-shirt. And don't let the big size fool you, it's actually incredibly comfortable! (And available now in my online store.)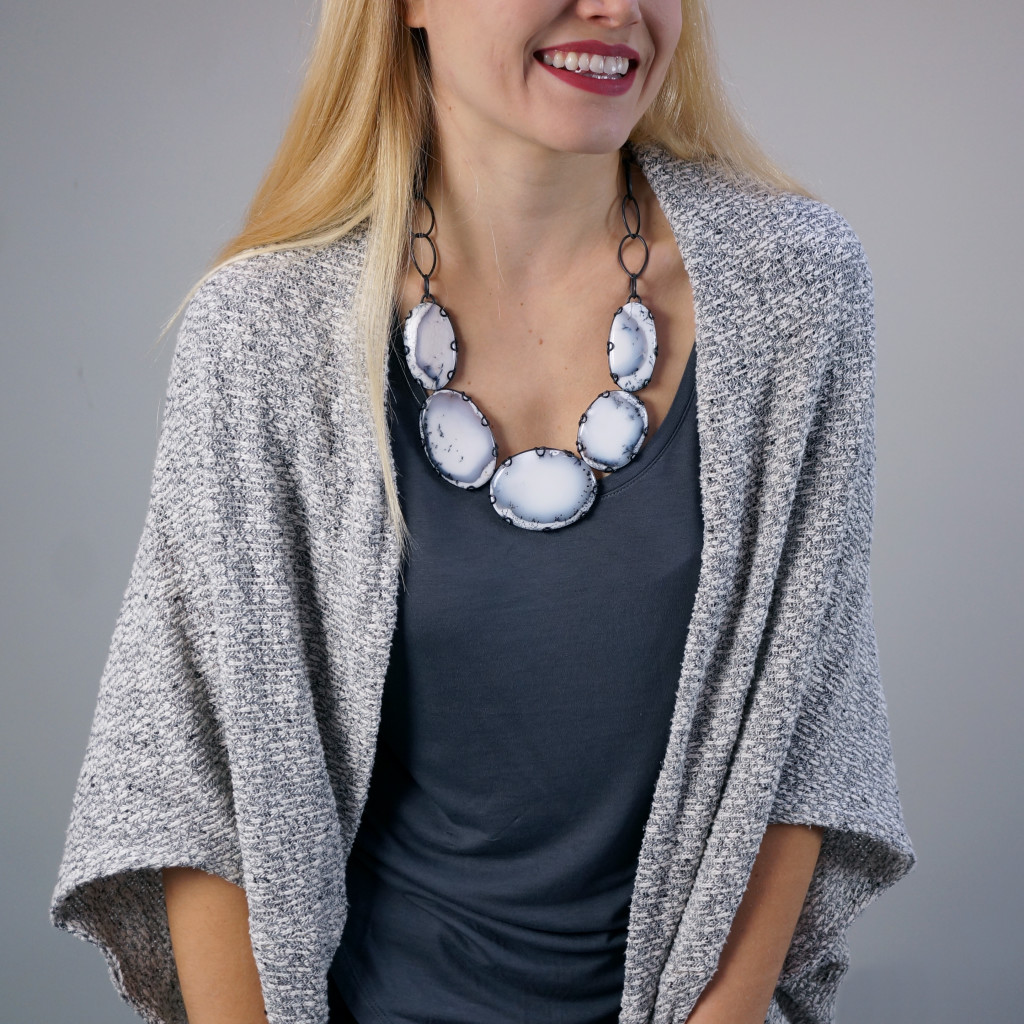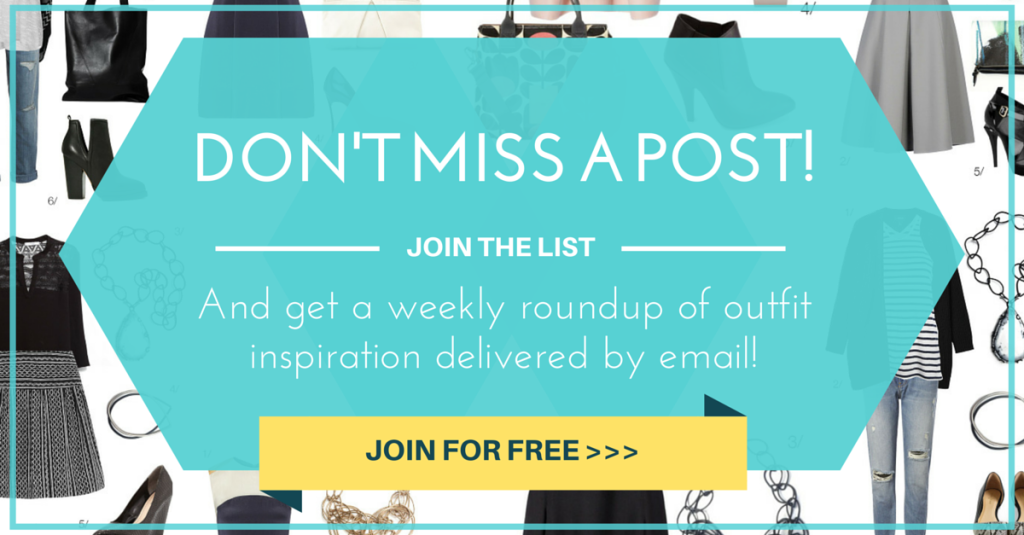 Never miss a post! Get a weekly roundup full of style tips and outfit inspiration delivered by email! Click here to join!