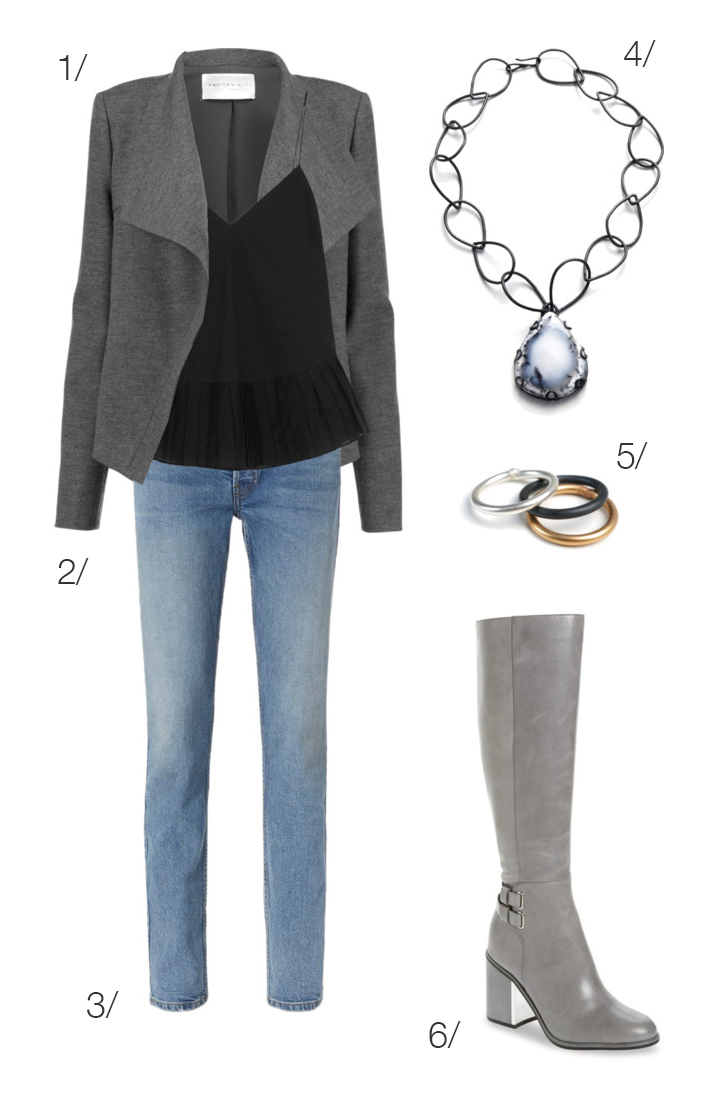 This is the time of year where my style tends to get a little lazy. My general rule of "must wear jeans to the studio" starts to get relaxed in favor of cozy sweatpants and snow boots. Which means now is a good time to revisit my go-to outfit in a way that's elevated for chic winter style.
I've shared my go-to outfit here before (jeans, ankle boots, a cardigan, and statement necklace) but this version swaps the cardigan for a slightly more structured jacket and the ankle boots for something taller. (Mostly because I'm loving the shade of grey of these boots.) It's an easy update to my regular look that will hopefully help me make it to spring!
1/ black cami // 2/ felt jacket // 3/ straight jeans // 4/ bold contra necklace // 5/ mixed metal stacking rings // 6/ knee high boots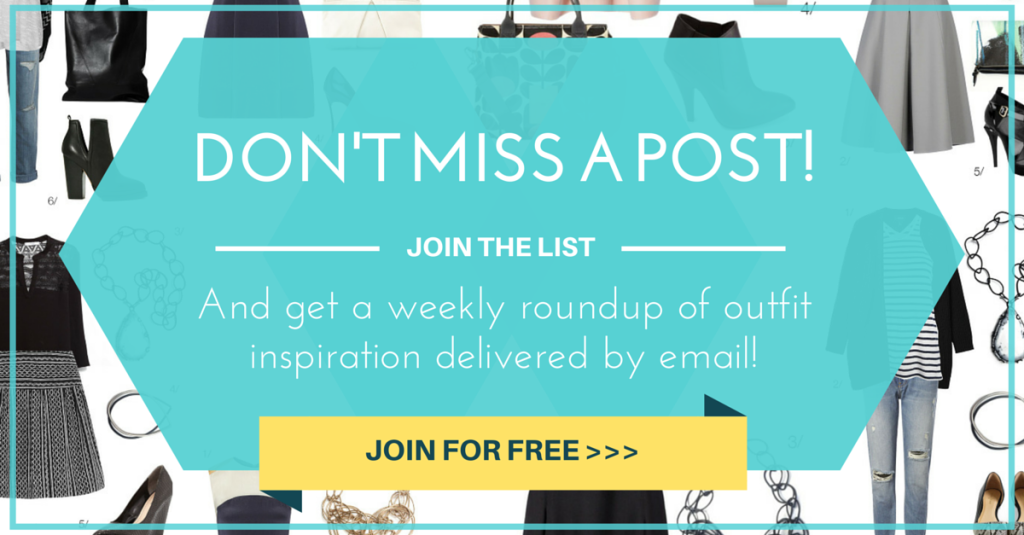 Never miss a post! Get a weekly roundup full of style tips and outfit inspiration delivered by email! Click here to join!