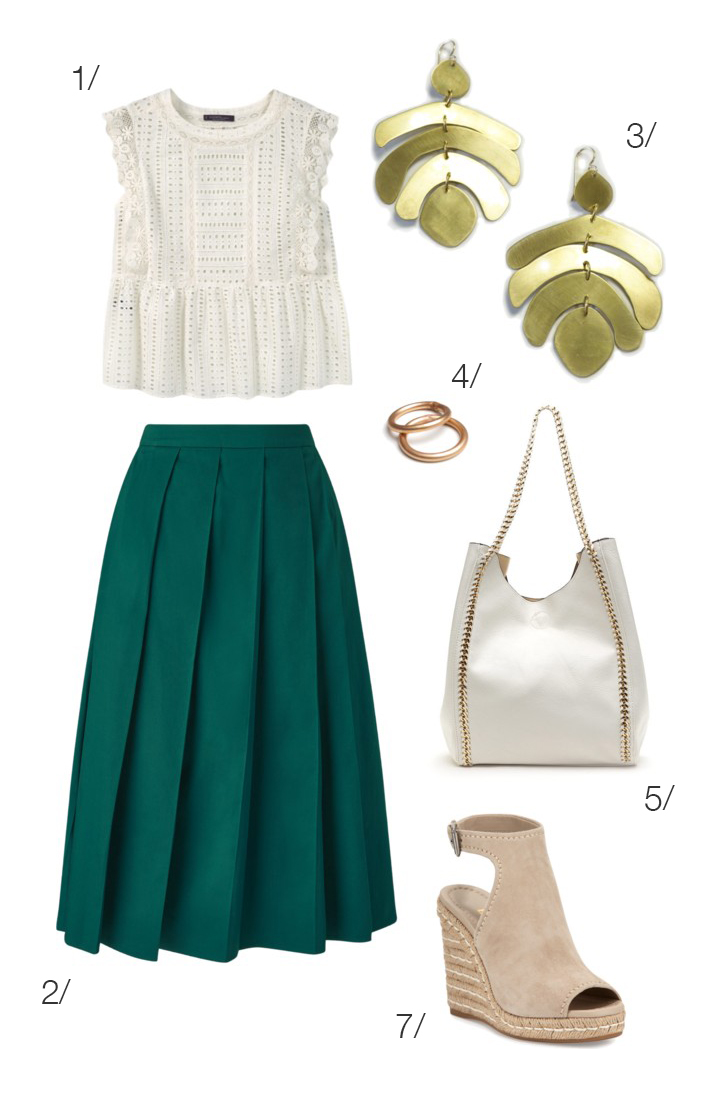 Ok, I'll admit. I'm finally all in on the statement earring trend. It's not that I don't love big earrings (a few years ago, I spent the whole summer designing long, asymmetrical earrings) it's just that last summer I was so enamored with the statement necklaces of the Contra Collection. But even I have to admit that as summer heat sets in, it can be hard to work up the motivation to wear a massive necklace. Enter statement earrings – which can have just as much impact without getting stuck to sweaty summer skin. And since many of the necklaces I featured in last summer's style posts are now sold out, I thought it would be fun to update some of my favorite looks from last summer with pieces from the new collection. After all, what better way to breath new life into your wardrobe than with some fun new accessories?!?
1/ openwork top // 2/ pleated midi skirt // 3/ mocal statement earrings // 4/ bronze stacking rings // 5/ slouchy tote // 6/ suede wedges
PS. The Mocal earrings are part of my new Botanica collection and are available now in my online store!