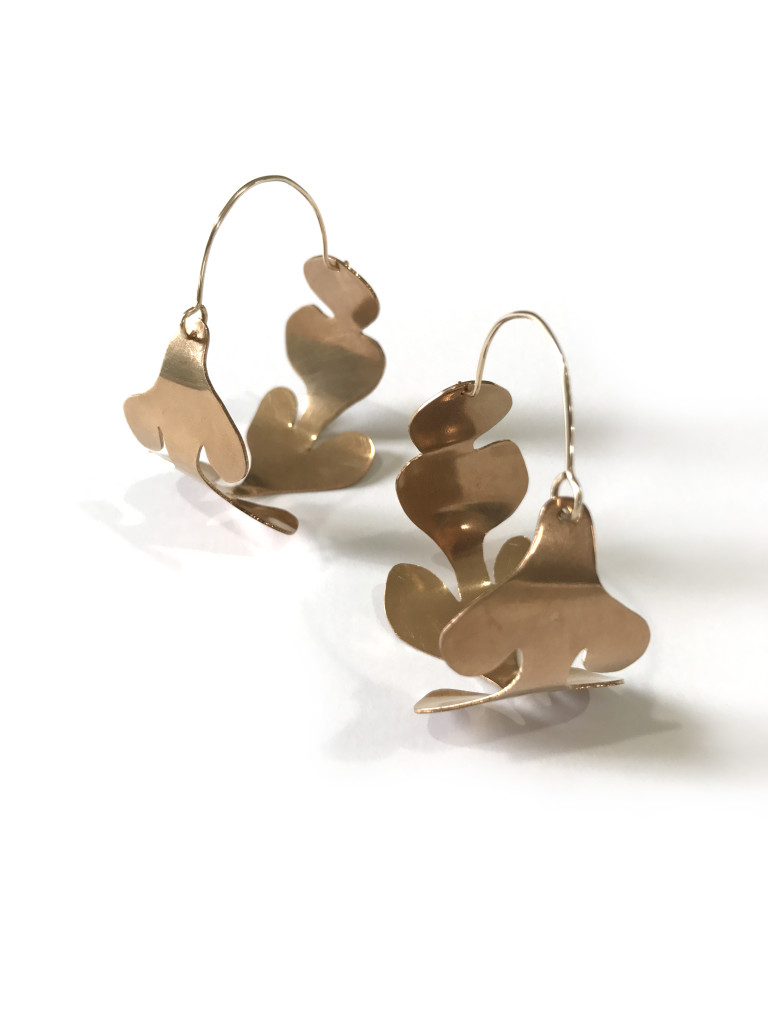 Lately, I've been working on a series of new jewelry designs inspired by Matisse's paper cut-outs. I love the idea of turning these flat shapes into three-dimensional forms, like these hoop earrings. (Though as you can see from the image below, they're pretty great flat too!)
These new designs are technically for a new project I just launched, but I'll probably also make them available for sale on my website as well. Make sure you're on my mailing list to be the first to know when that happens!
Update: the flat earrings are now available in my online store! Click here to shop!