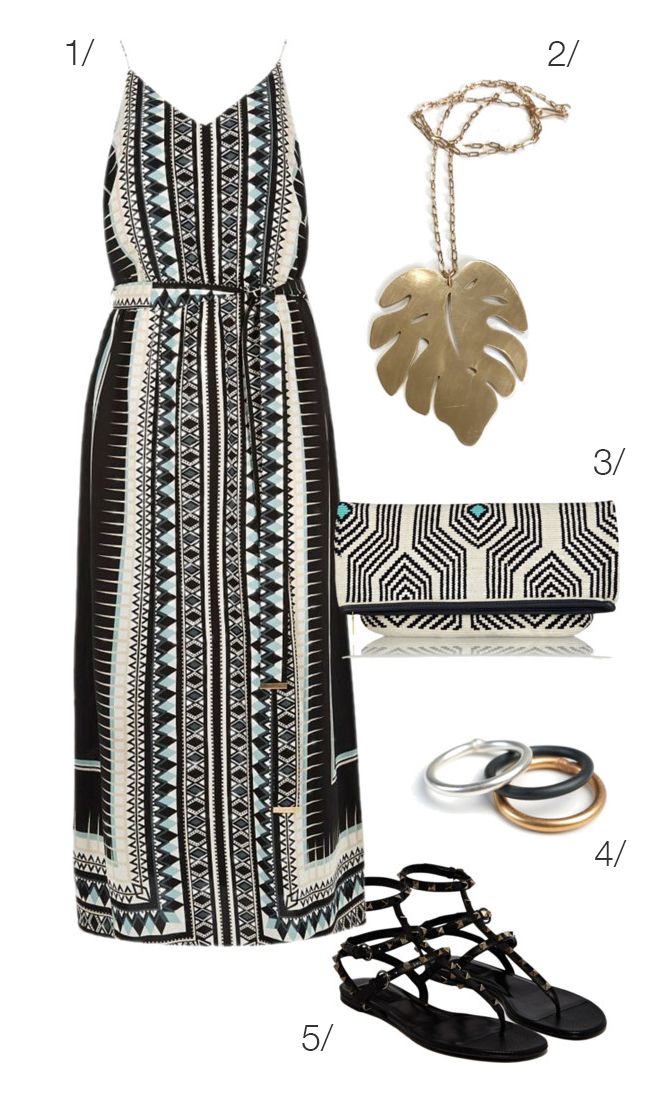 If you saw my last post (or a lot of other posts here, for that matter) then it's no secret that I love a good maxi dress. There's just something about feeling totally dressed up and totally comfy at the same time that always makes a maxi dress a winner.
This outfit continues my project of updating some of my favorite looks from last summer with pieces from my new collection. I love the idea of pairing a botanical-shaped necklace over the geometric print of this maxi dress. Can't you just imagine wearing this outfit while you sip cocktails poolside? (Or as is more likely in my case, while you drink beers at the local craft brewery!)
1/ maxi dress // 2/ monstera leaf necklace // 3/ patterned clutch // 4/ mixed metal stacking rings // 5/ studded sandals
PS. I love throwing the Monstera leaf necklace over pattern, whether it's a geometric print like this maxi dress or a floral top. Adding jewelry with an interesting shape is definitely one of my favorite ways to layer pattern. (And the necklace is available now in my online shop!)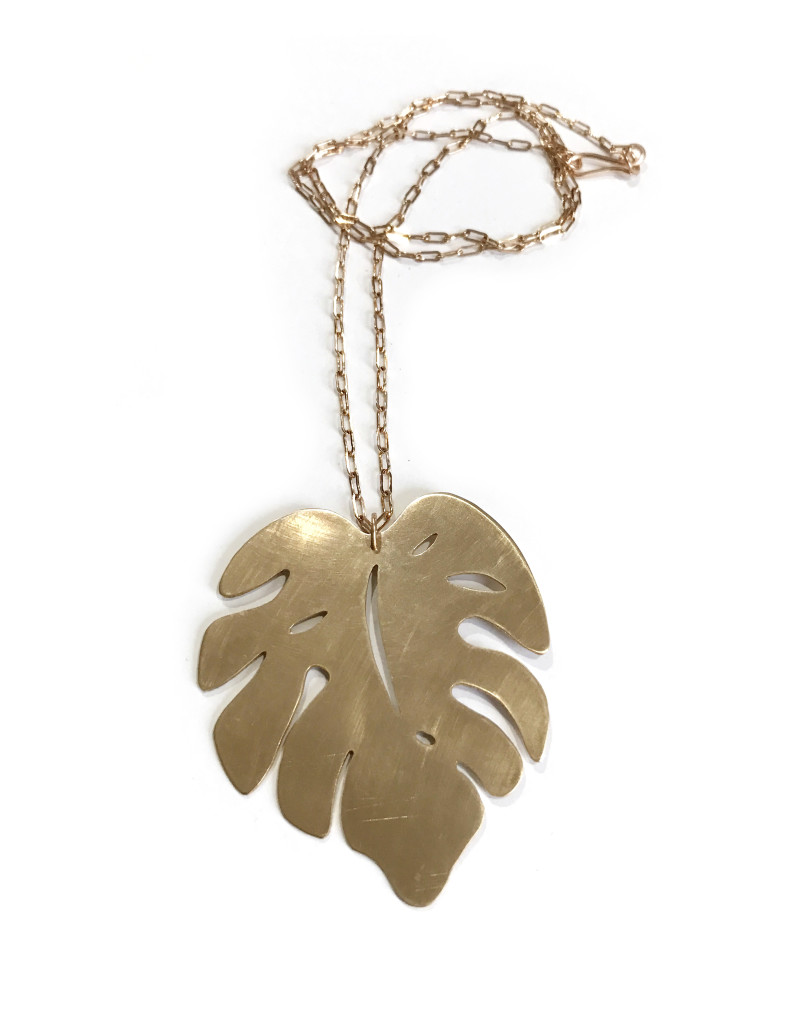 Follow Megan on Instagram!