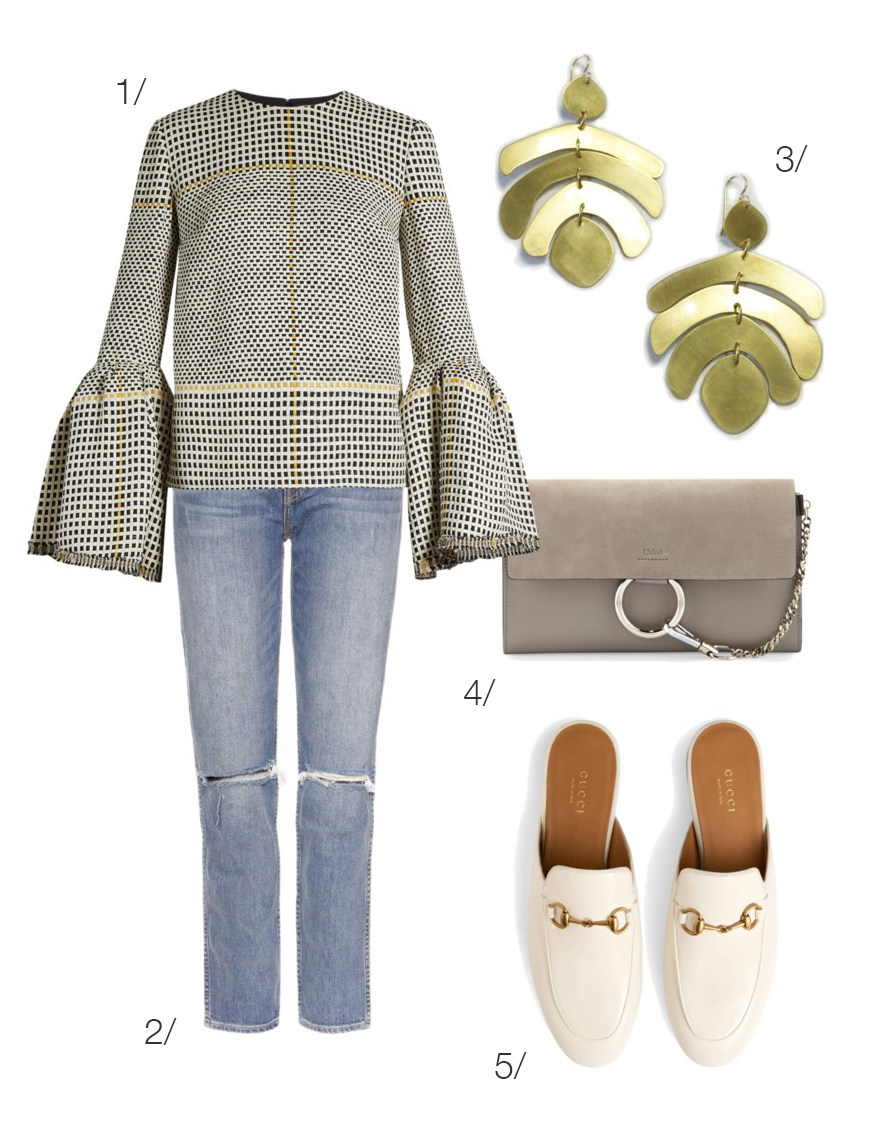 Just when it was finally starting to feel like summer here in my part of Pennsylvania, we got hit with yet another cold, rainy weekend. About the only upside is that it inspired me to put together this outfit featuring two major style trends, bell sleeves and statement earrings, which works much better when the temps are in the 60s, rather than the 80s!
1/ bell sleeve top // 2/ girlfriend jeans // 3/ mocal statement earrings // 4/ faye clutch // 5/ leather slipper
PS. Speaking of statement earrings, the Mocal statement earrings, part of my new Botanica collection, are now available in my online store!