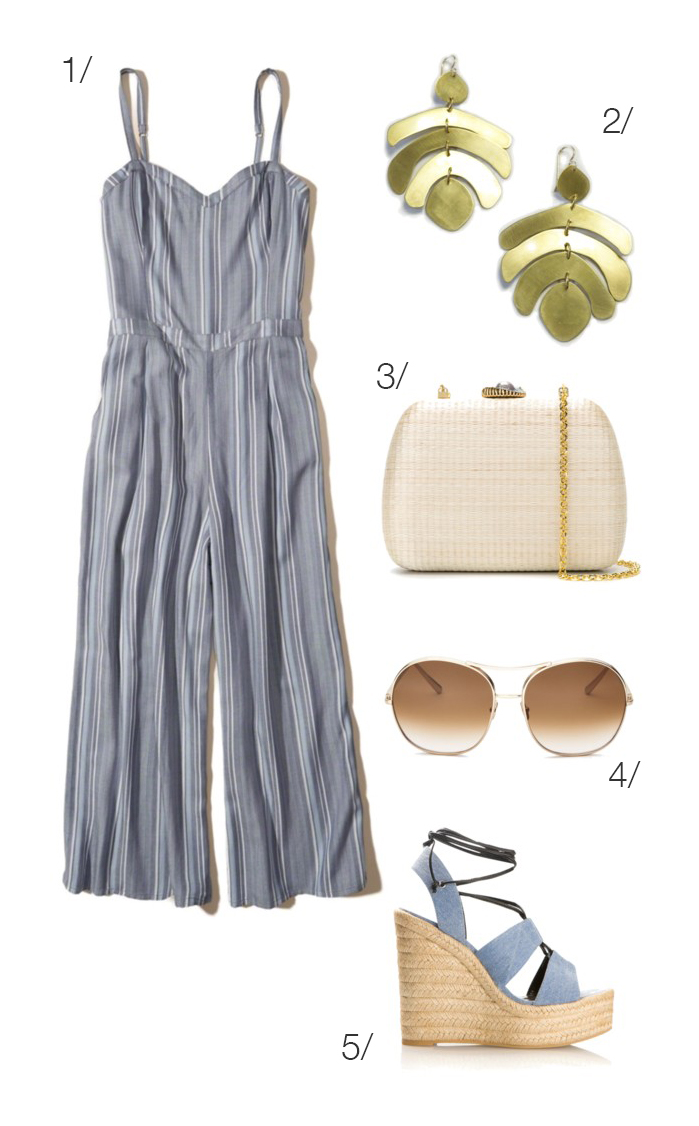 I have to admit that I originally found it hard to get on board with the whole jumpsuit thing. But like pretty much any other piece in your wardrobe, it just comes down to finding one that's cut in a way that's right for your body type. (For me, that means a jumpsuit with a little more room in the middle, since I don't have a clearly defined waste.) So if you've resisted jumpsuits because they "don't work with your body," I'd highly recommend giving a few a try. You might be surprised at how much you love them when you find one that works for you!
1/ culotte jumpsuit // 2/ mocal statement earrings // 3/ straw clutch // 4/ round sunglasses // 5/ denim espadrilles
PS. I also love pairing a jumpsuit with a giant pair of statement earrings, especially ones as modern and playful as my new Mocal earrings, which are available in my online store now!