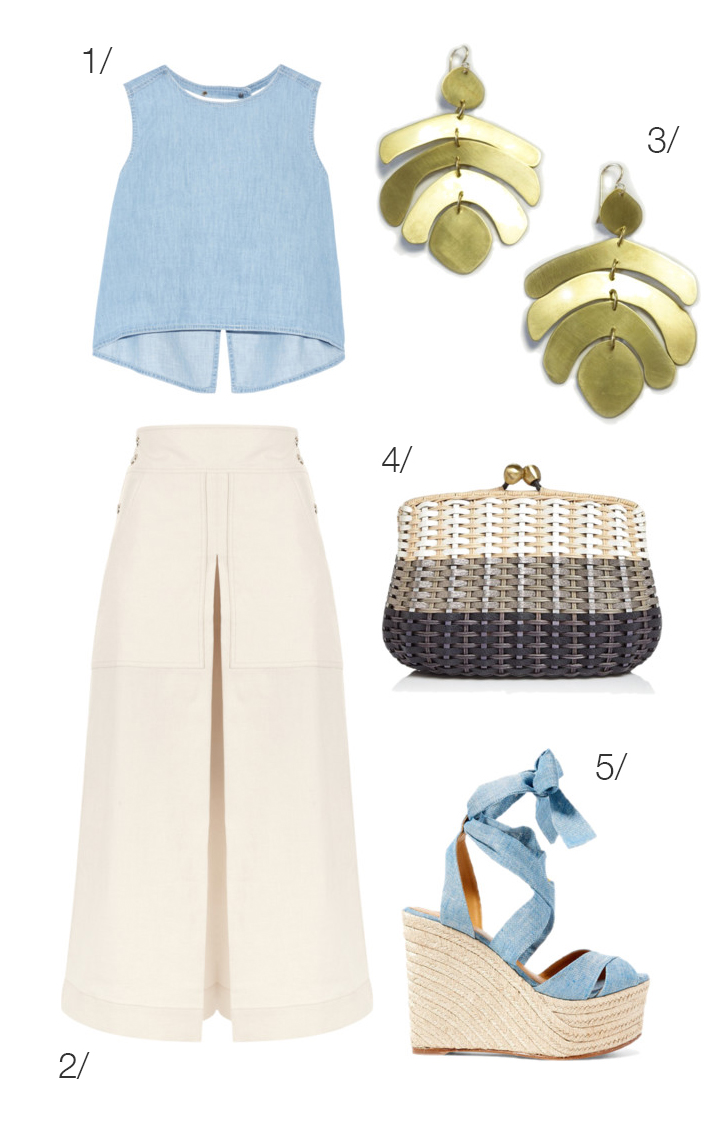 Last summer, I styled this outfit (inspired by the host of my favorite TV show, States of Undress) with a necklace from my Contra Collection. But since that necklace is sold out (and since I just found out Season 2 of States of Undress comes out next month!!) I thought it would be fun to revisit the look with my new statement earrings.
1/ denim top // 2/ cropped culottes // 3/ mocal statement earrings // 4/ ombre clutch // 5/ denim espadrilles
PS. I couldn't be more excited about my new statement earrings! They're available online now as part of my new Botanica collection!