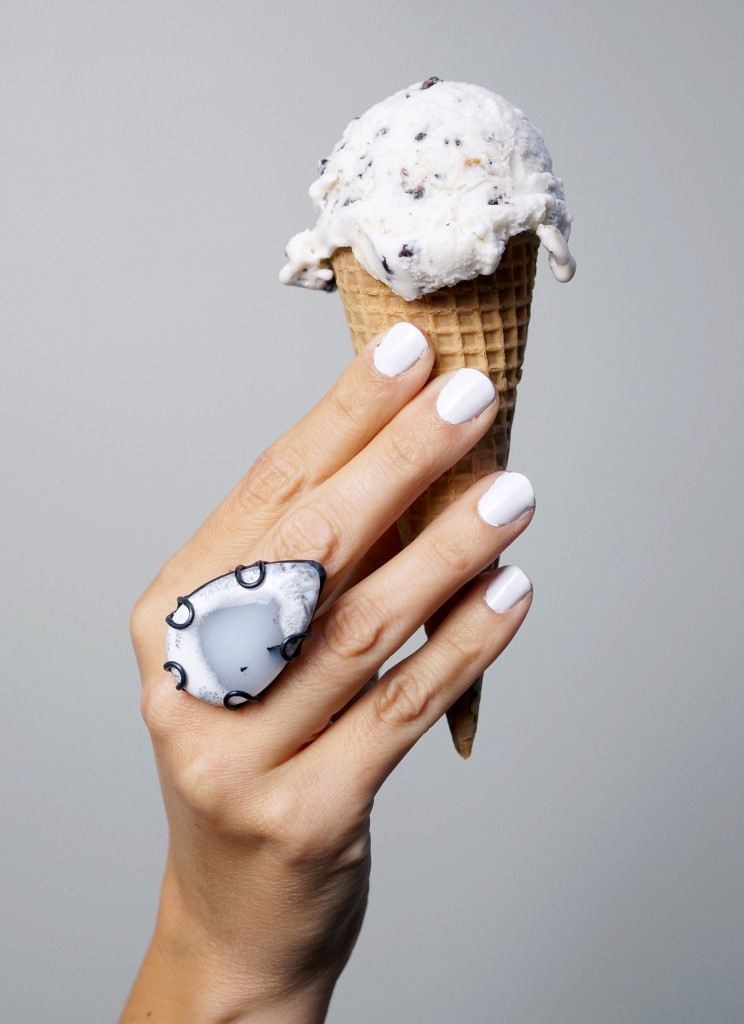 I just found out (thanks to Instagram) that today is National Ice Cream Day! Fun fact: I spent three summers in college working at an old fashioned ice cream shop in Ocean City, Maryland. I can make a mean milkshake and at one point could actually hold five ice cream cones in on hand! Thankfully, my professional ice cream scooping days are behind me!
Now I only scoop ice cream when I want to attempt a pretty picture for the Internet.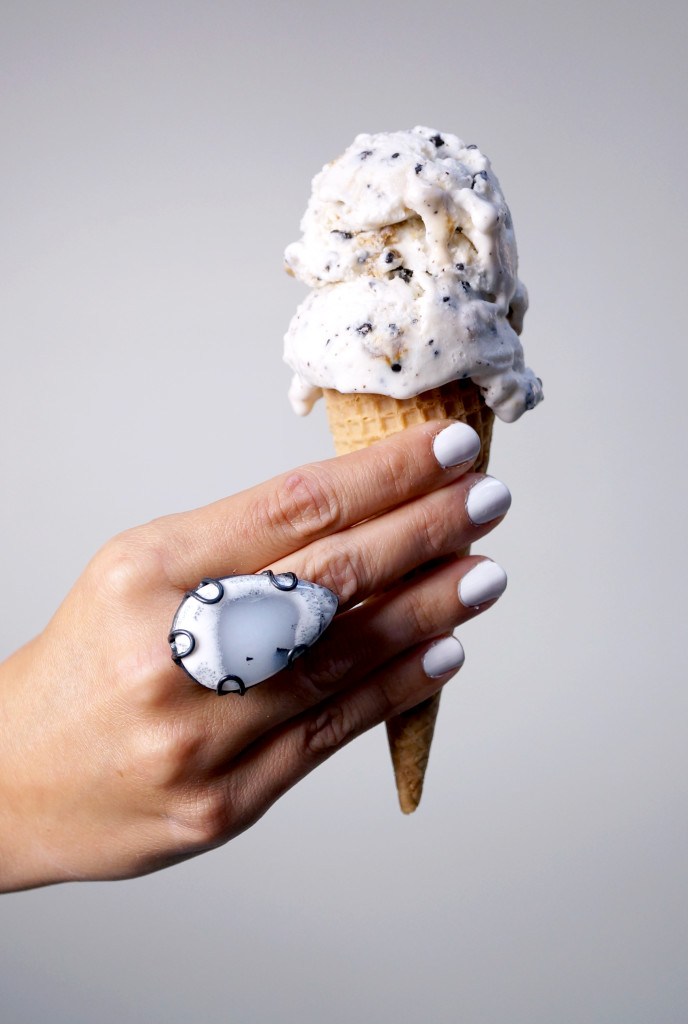 PS. The one of a kind Contra Collection ring in these images has already sold, but you can check out all the rings currently in stock here or join my mailing list to be the first to know when new one of a kind rings are available!