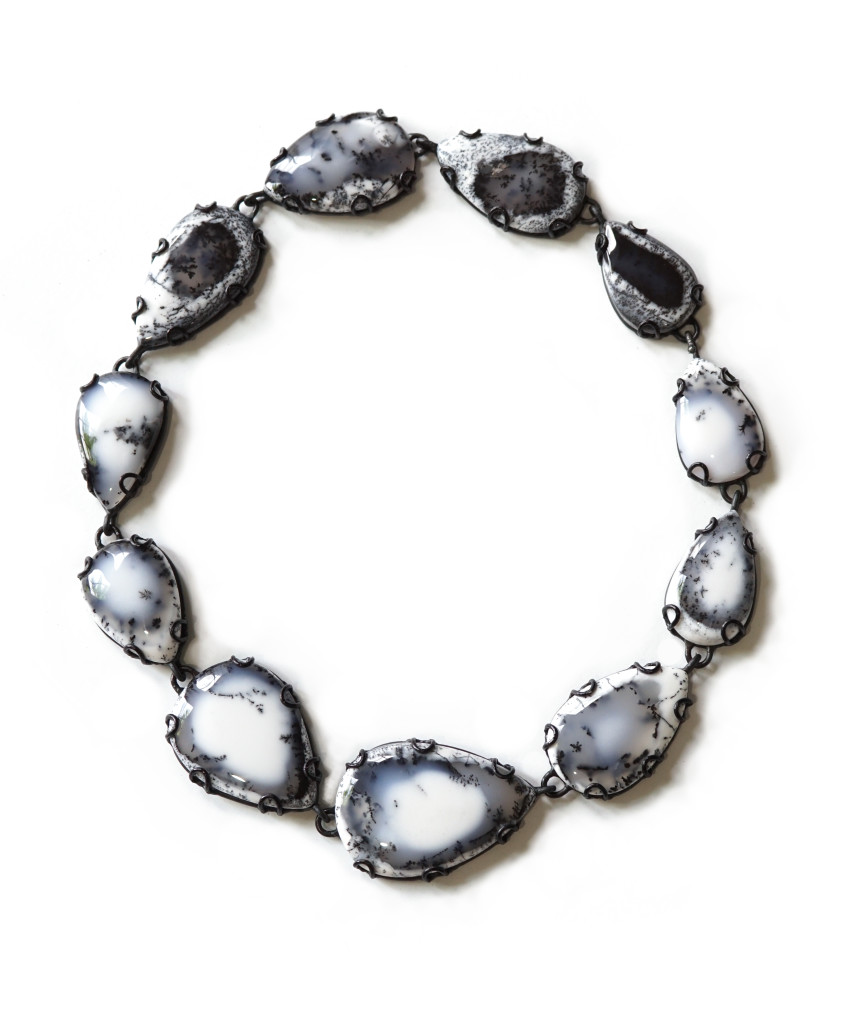 In my last post, I was so excited to show you how this necklace makes me feel, but in this one, I want to show you a little more of the details.
Because part of what makes this necklace so amazing to wear is in how it's made. (And you know, as the person who made it, I feel pretty good about that.)
This is the first Contra Composition necklace I made where each stone is an individual link, and because of that, the stones actually sat on my workbench for nearly a year while I decided on a solution for the connections.
Once I figured it out, the end result is that this necklace literally drapes itself around your neck. And the combination of the steel settings and smooth stones just feel so good against your skin. Not only is it comfortable enough to wear all day (I know, because I have), it's literally one of the most pleasurable necklaces I've ever worn.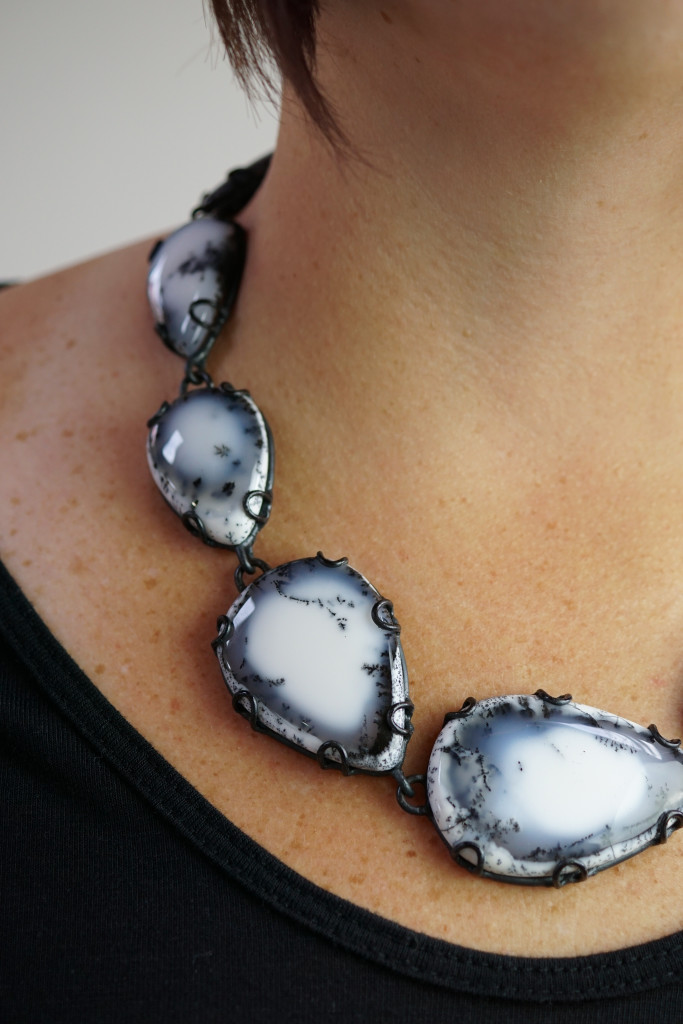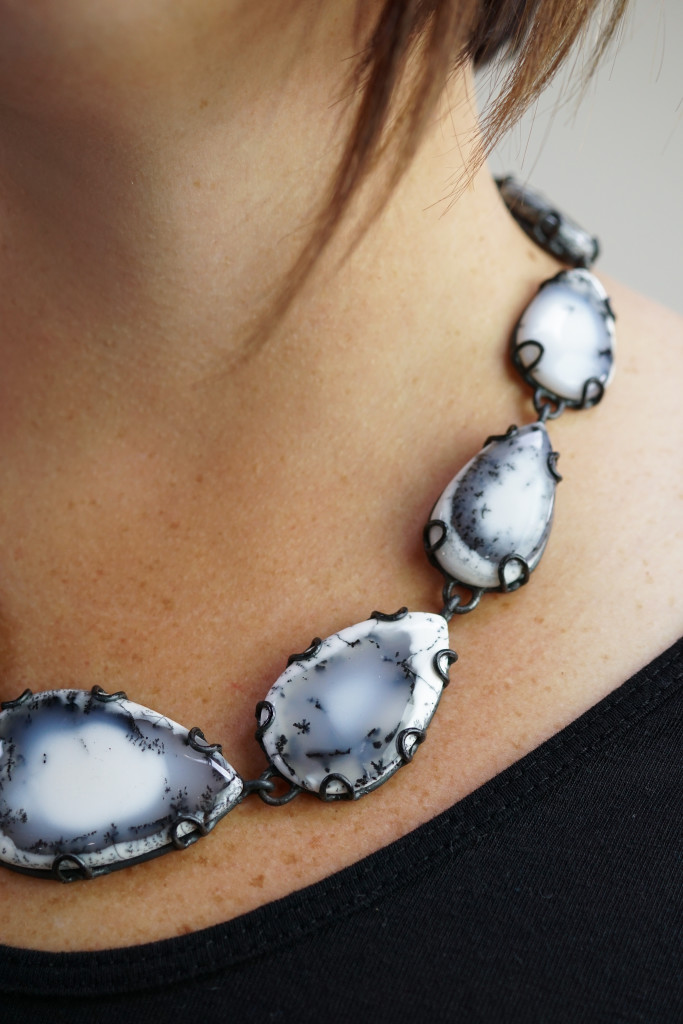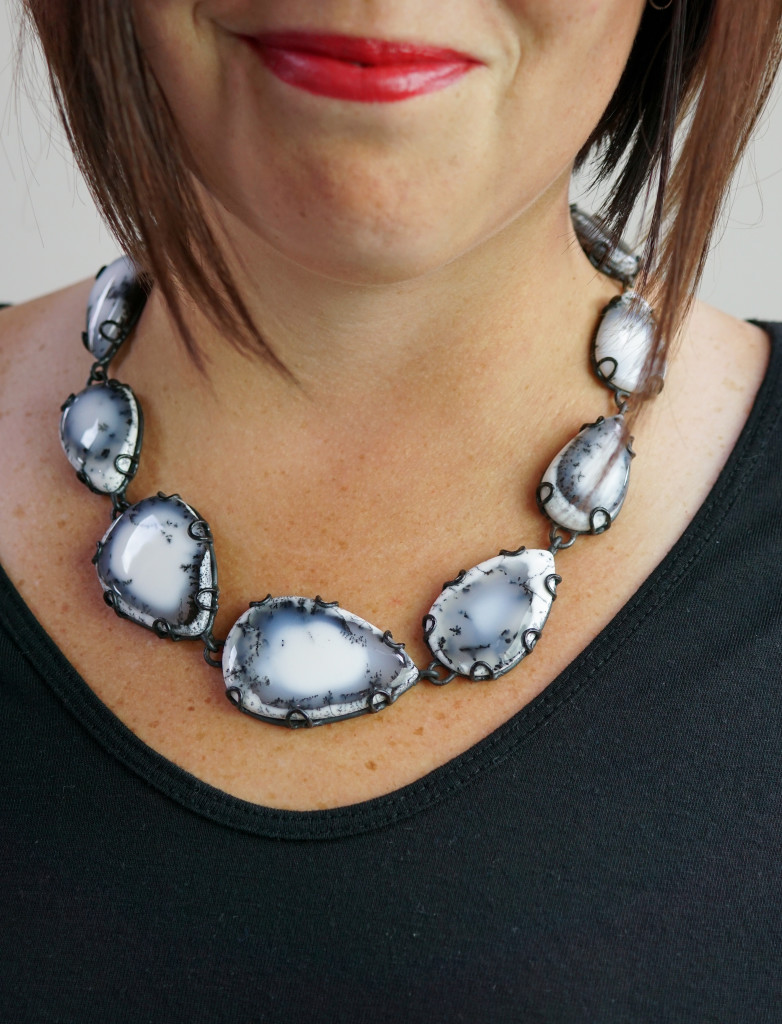 And no, it's still not available for sale. (This baby is all mine.) But I've got some similar styles in the works. So if you're interested in getting a similar necklace in the future, make sure you join my mailing list so you can be the first to know when I release new designs.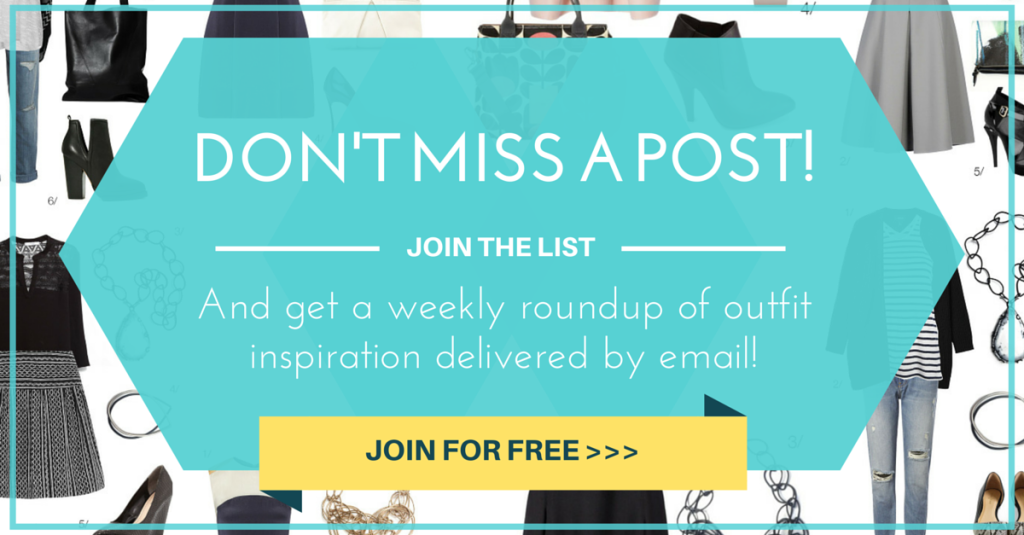 Never miss a post! Get a weekly roundup full of style tips and outfit inspiration delivered by email! Click here to join!