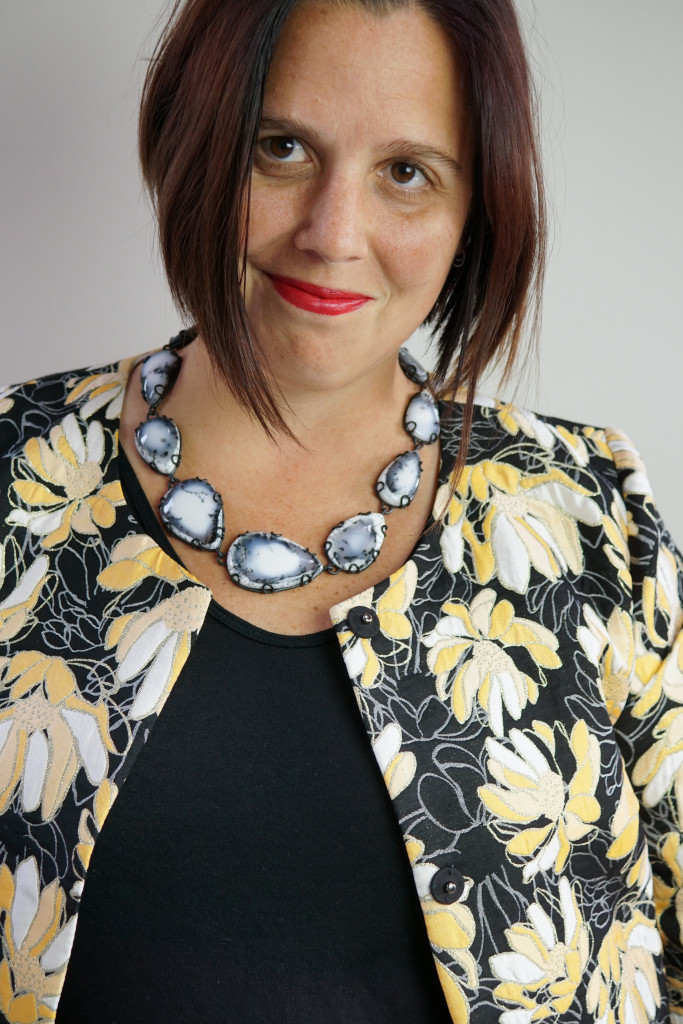 After spending an almost ridiculous amount of time scrolling street style photos on Pinterest, I've decided that my ultimate look is jeans, a statement necklace, and a really fabulous coat. Obviously I've already got a handle on the statement necklace part (and I've got plenty of jeans), so when I came across this floral coat on Anthropologie, I bought it (almost) without hesitation.
And I absolutely adore the way it looks with this Contra Composition necklace.
But don't be fooled. Because while these images may look super fancy, the reality is I'm actually wearing jeans, a t-shirt, and some chunky ankle boots in these pics. (Which I can't show you because my studio is definitely not set up for full body photography.) So, this look is basically all my street style photography dreams come true.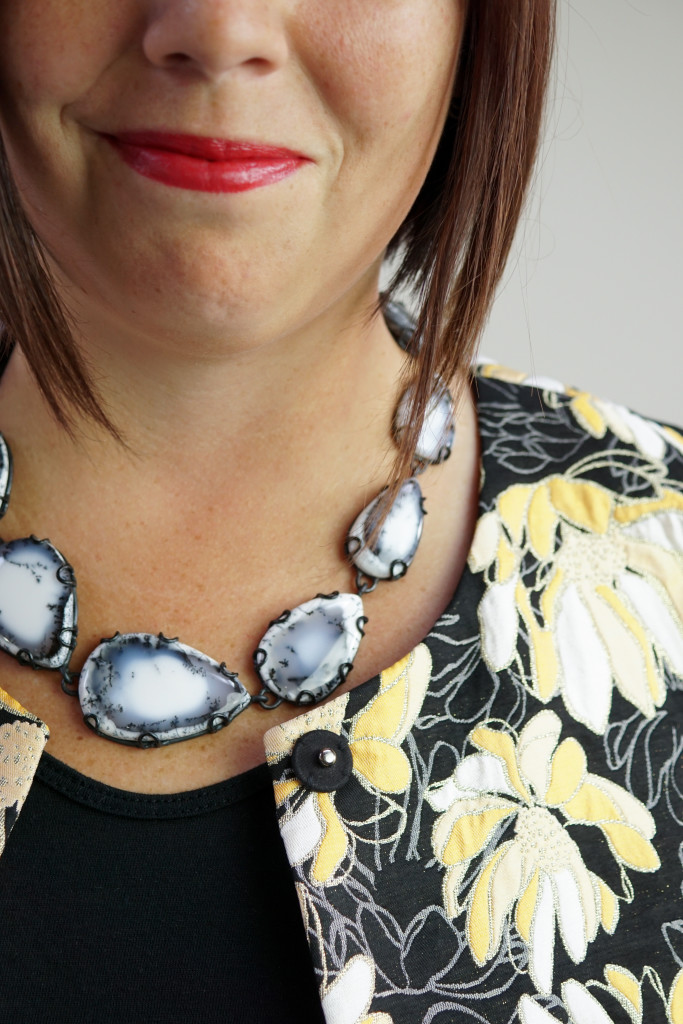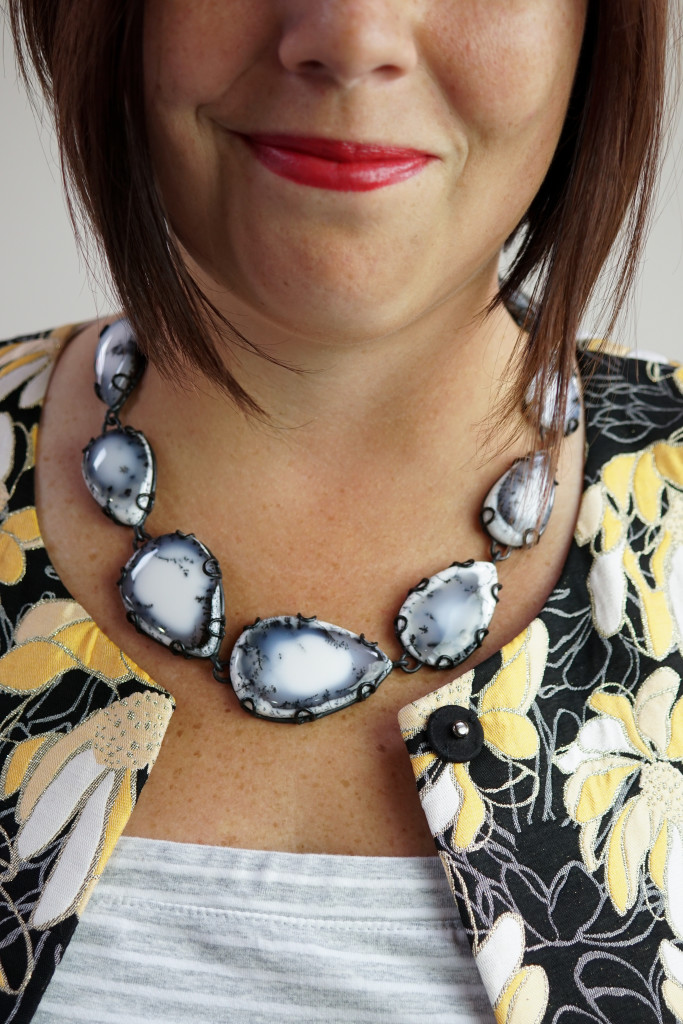 And while this necklace isn't for sale, I've got some similar styles in the works. So if you're interested in getting a similar necklace in the future, make sure you join my mailing list so you can be the first to know when I release new designs.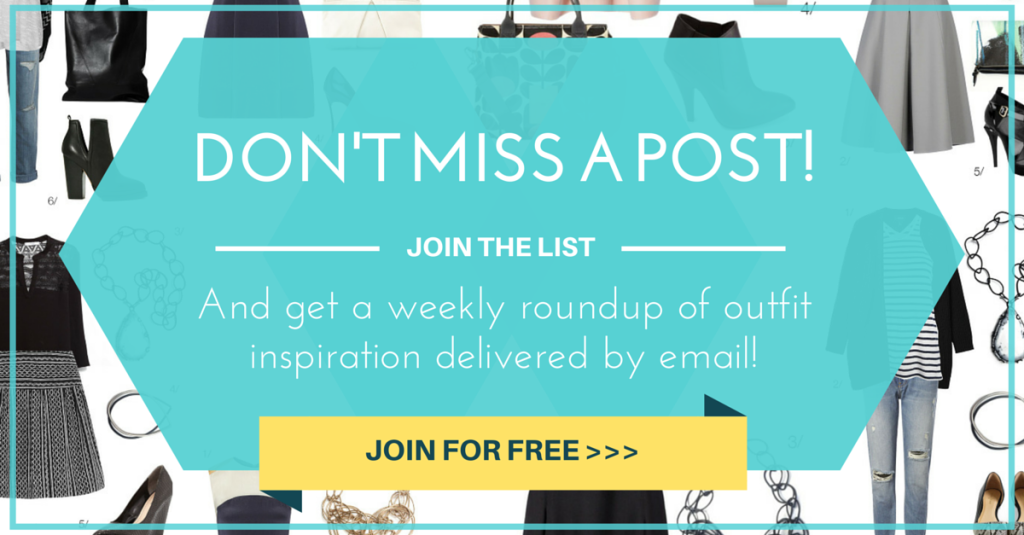 Never miss a post! Get a weekly roundup full of style tips and outfit inspiration delivered by email! Click here to join!