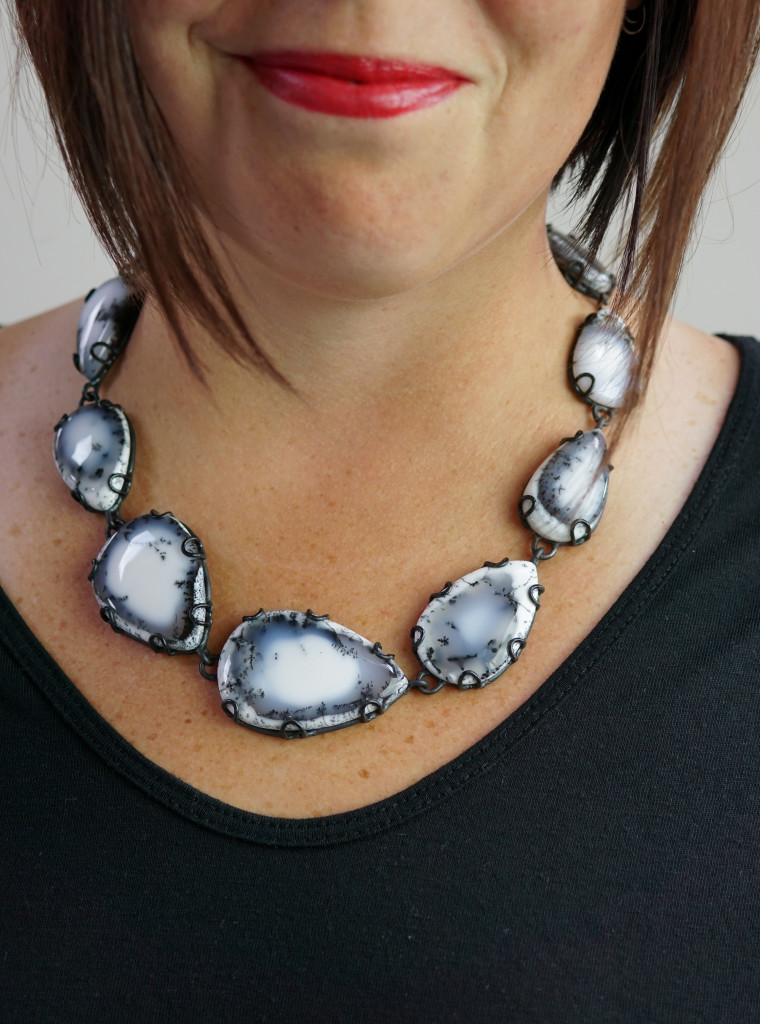 This necklace is finally finished (it sat on my workbench for nearly a year) AND I've finally had a chance to photograph it on a model. (Ok, on me!)
I want to describe the experience of wearing this necklace, but the only word I can think of is magic. So instead, I'm going to let these images speak for themselves.
Because if you know me, you know that I hate having my picture taken. And yet, when I put on this necklace (even though I'm wearing a t-shirt, no bra, and haven't washed my hair in two days) I suddenly feel like I'm glowing in front of the camera.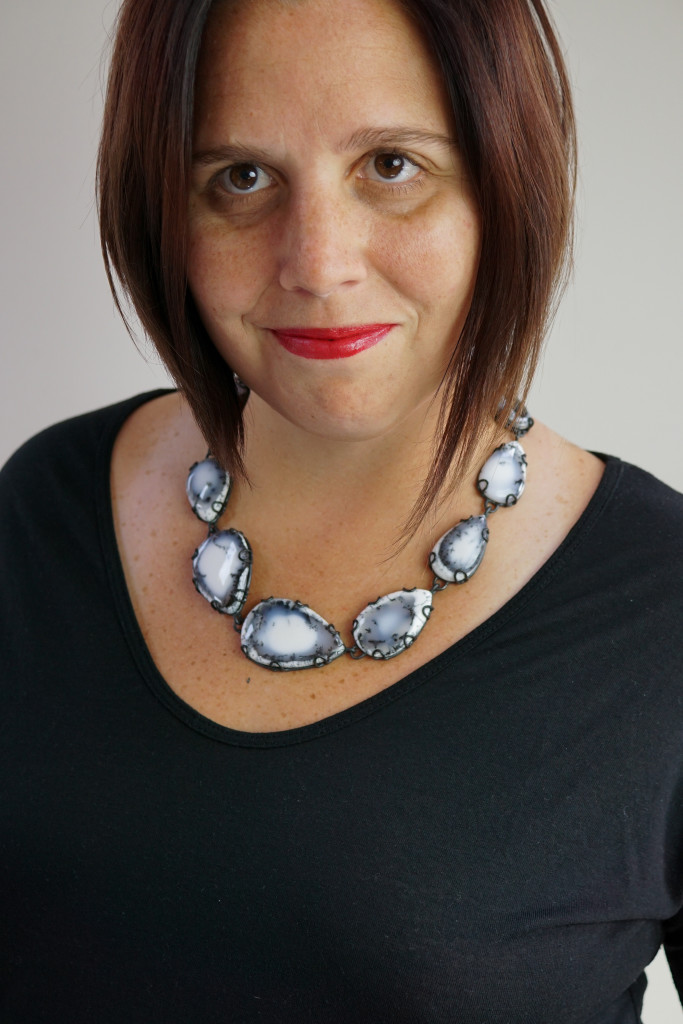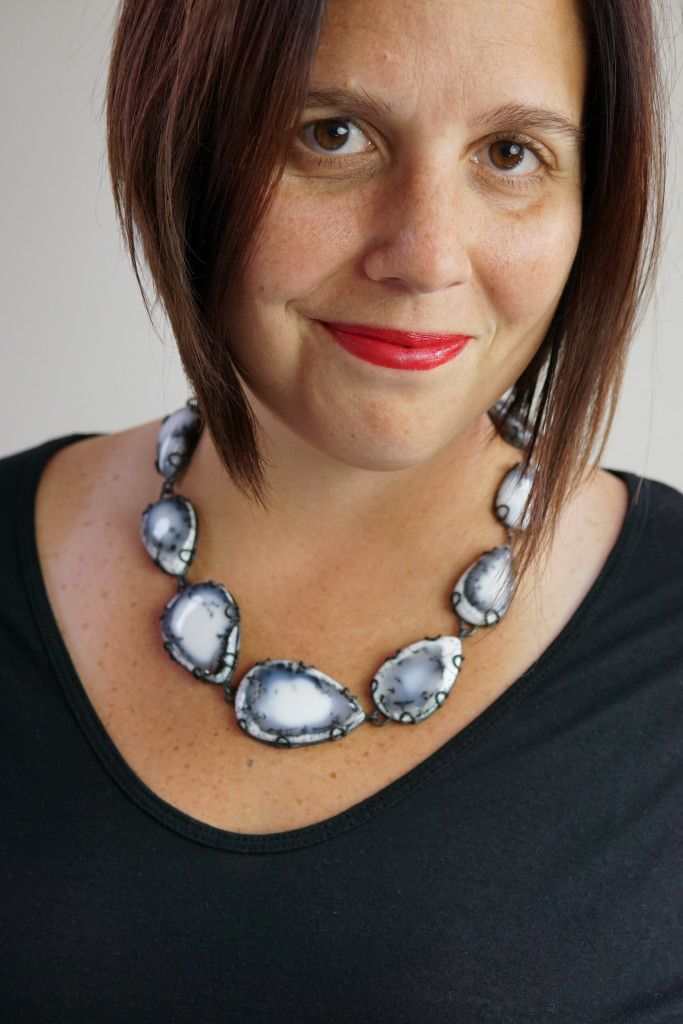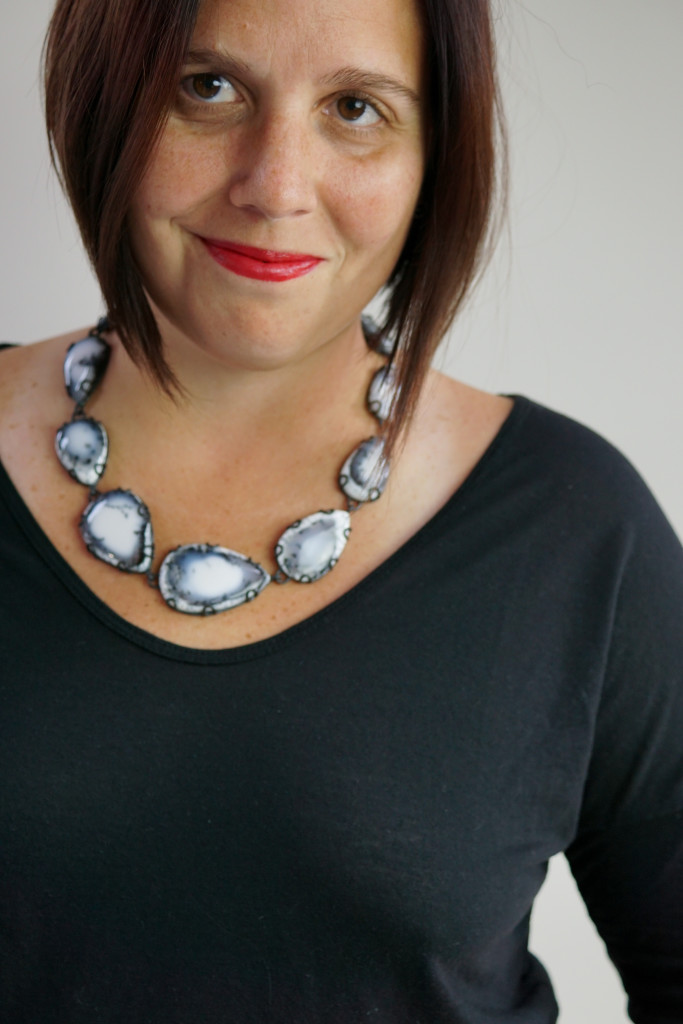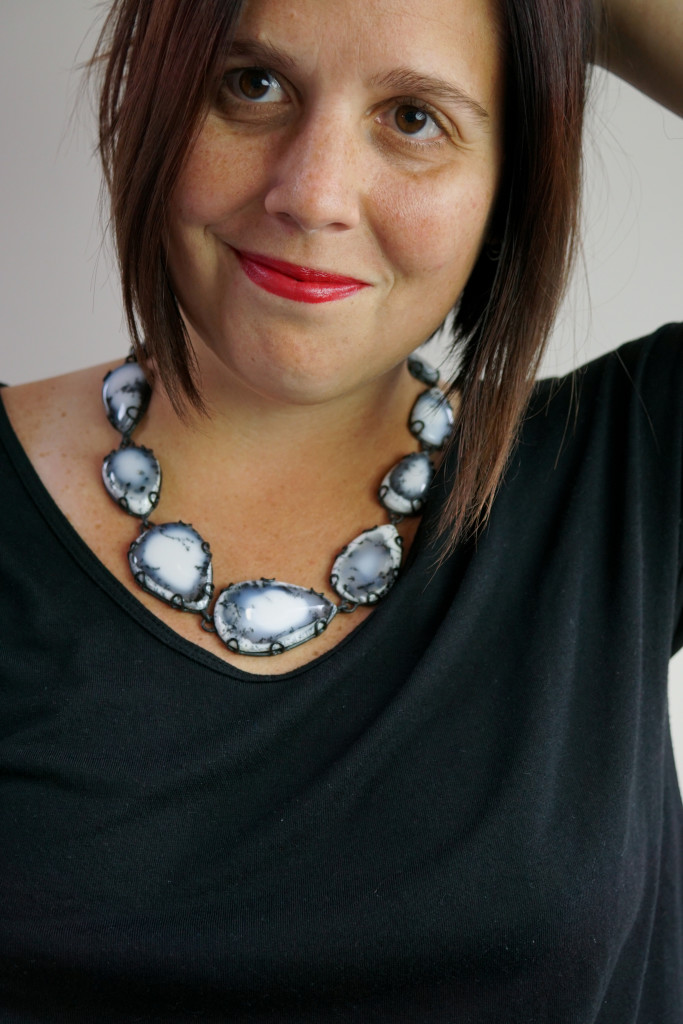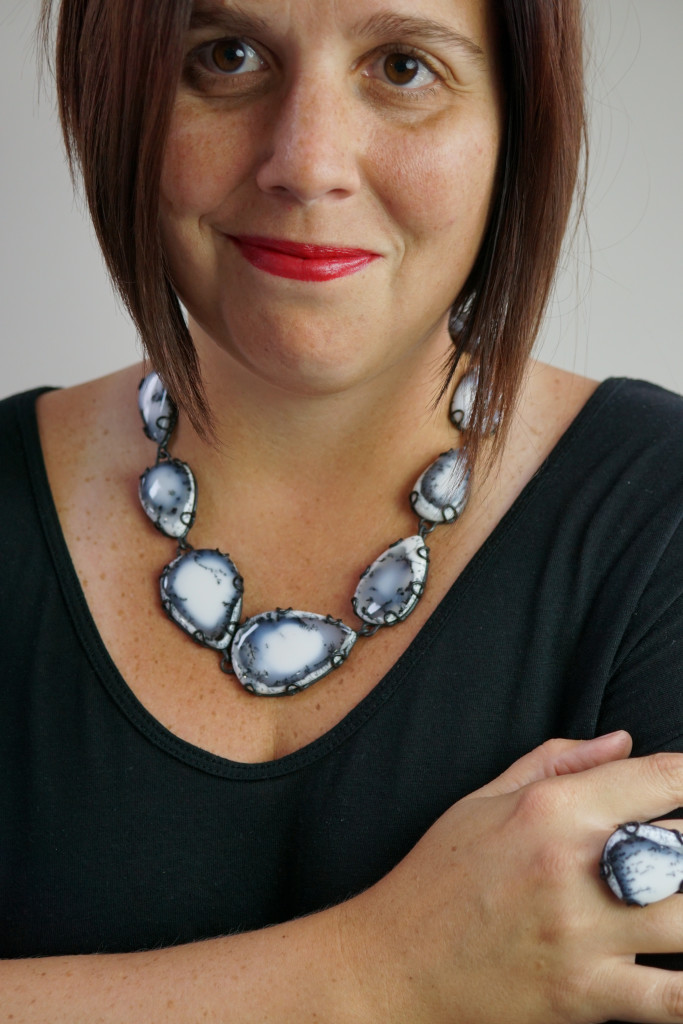 PS. I've decided this necklace isn't for sale. (How can I part with something that makes me feel this good, especially when it ended up as #29 in the series, which is my birthday number?!?) But I do have plans to make similar necklaces over the next couple of months (I've already got some stones laid out on my worktable.) So if you'd like to get your own magic necklace, be sure to join my mailing list to be the first to know when new designs are available.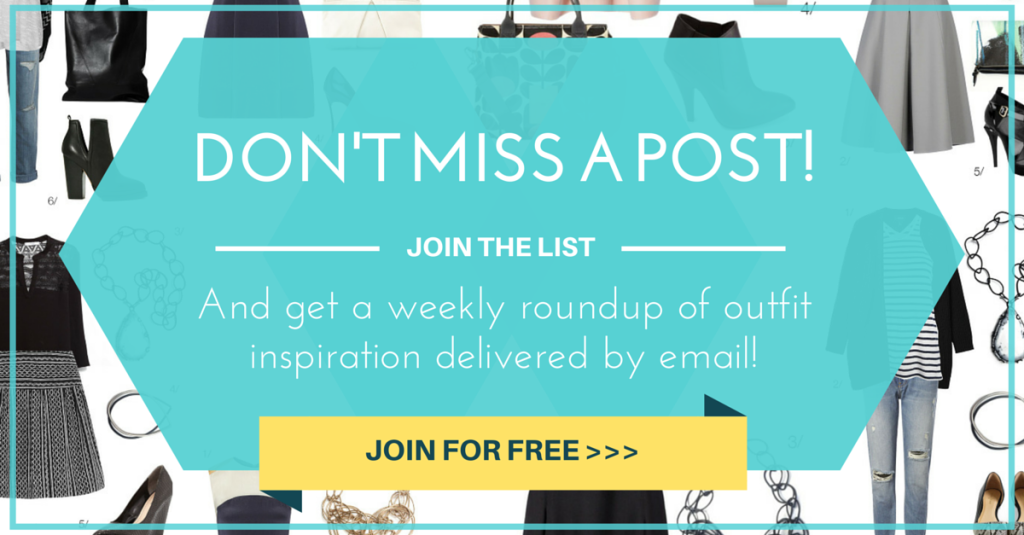 Never miss a post! Get a weekly roundup full of style tips and outfit inspiration delivered by email! Click here to join!