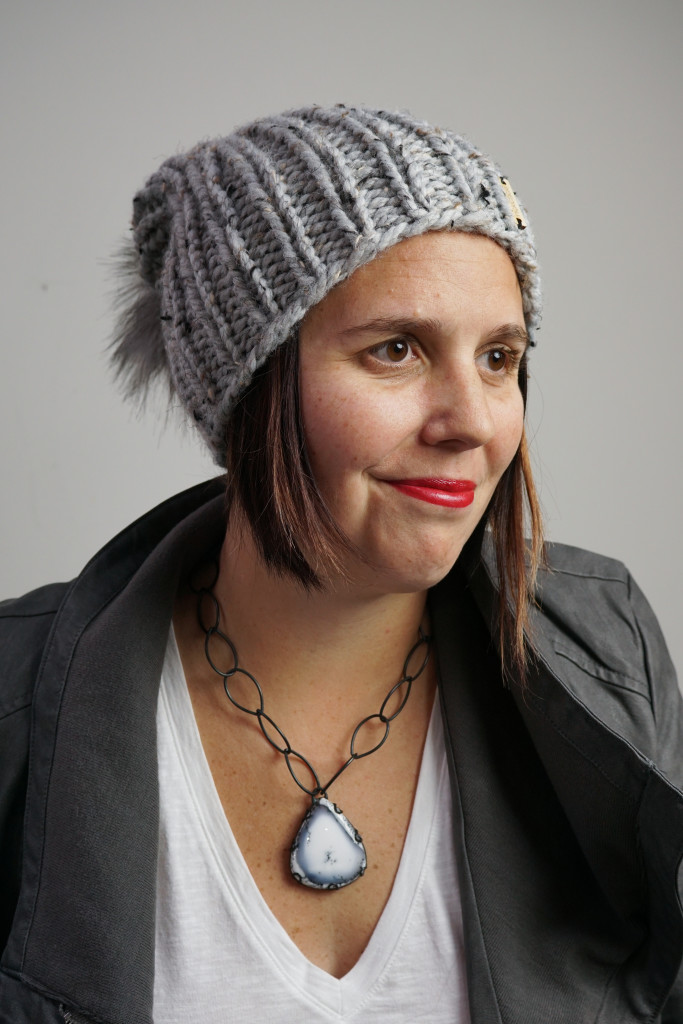 Ok, one more post with my new Nickichicki hat, because I'm a little obsessed. (Seriously, her hats are hands down the warmest, best winter hats I've ever owned!)
I actually call this first pose the Leslie Knope – "Look off into the distance and think about all the strong female role models in your life."
Truthfully, the combination of edgy (with the jacket and steel chain) and sweet (with the faux fur pom and gorgeous stone) actually makes me think of another Leslie Knope reference, when Donna says to her "Knope, you're a total softie, but on the inside, you're a straight up bawse."
And you know what, any look that makes me feel more like Leslie Knope is definitely a keeper!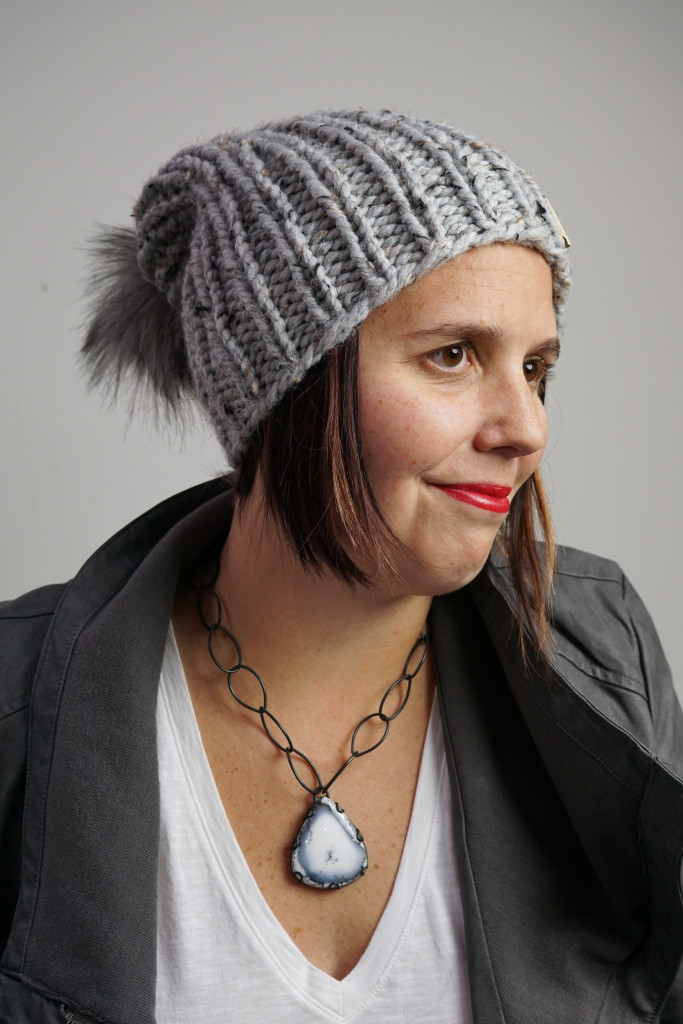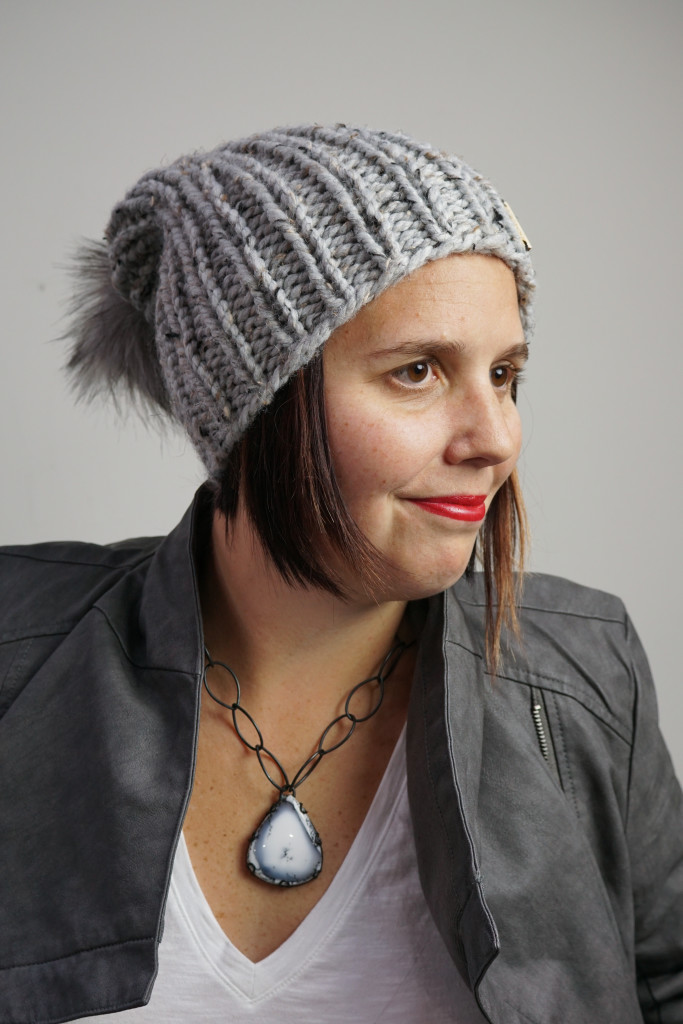 PS. Speaking of edgy and sweet, this one of a kind Contra necklace is available in my online store!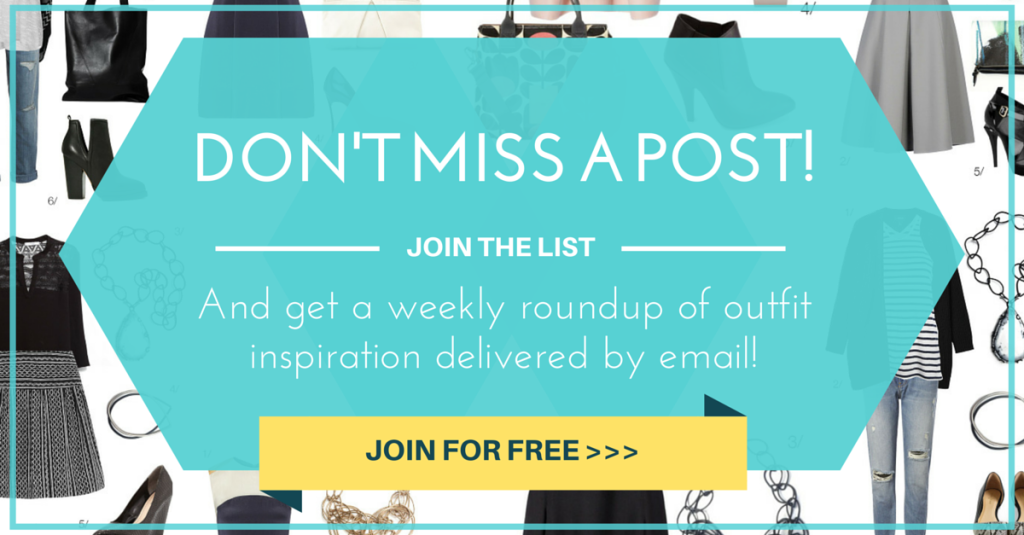 Never miss a post! Get a weekly roundup full of style tips and outfit inspiration delivered by email! Click here to join!