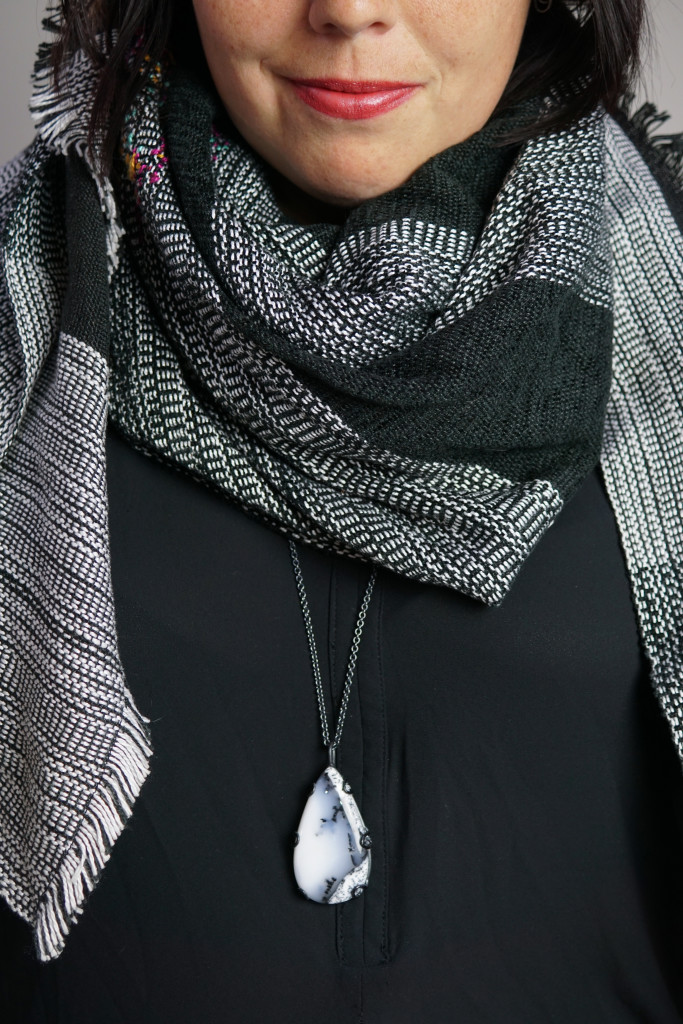 Now that it's gotten cold, I'm thinking about all the ways I can stay warm while still dressing with some style. And for me, that means looking for ways to wear a necklace and a scarf at the same time. I realize that for most people, it's a one or the other proposition (since they seem to be competing for the same space on your body). But necklaces and scarves don't have to be mutually exclusive. Wearing them together is a surprising way to take your accessorizing to the next level. And because I'm a go big or go home kind of girl, here are three ways to combine some pretty serious statement necklaces with a giant, cozy blanket scarf:
1. Wear a long necklace under a scarf.
If you're new to accessory layering, this is the best place to start. Toss on a long necklace (like these long Contra pendants) and then wrap your scarf around your neck so the necklace peeks out at the bottom.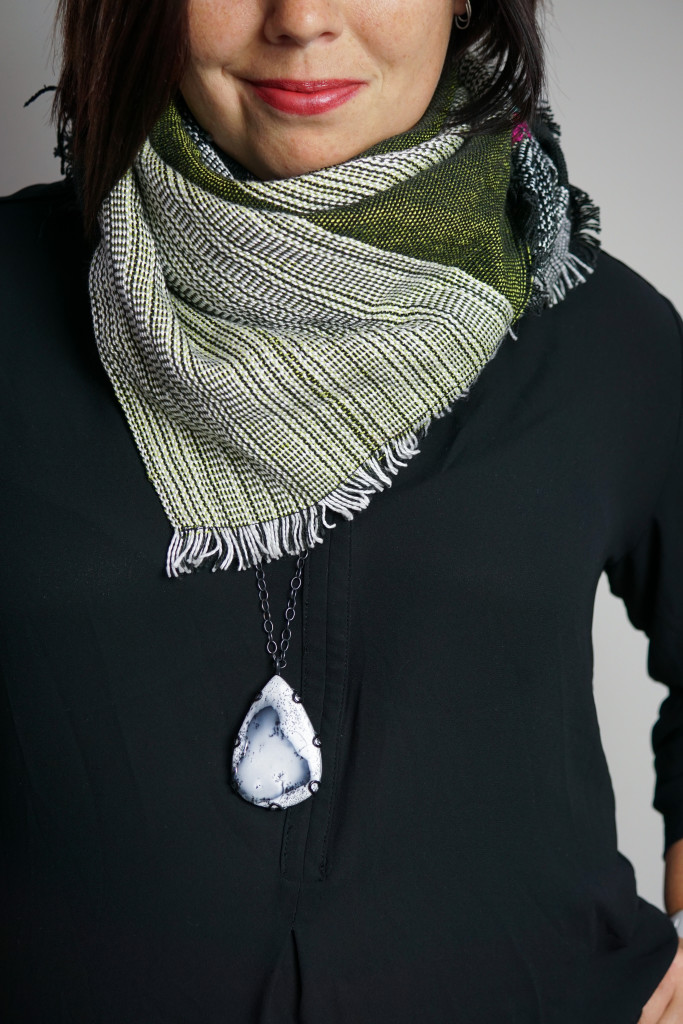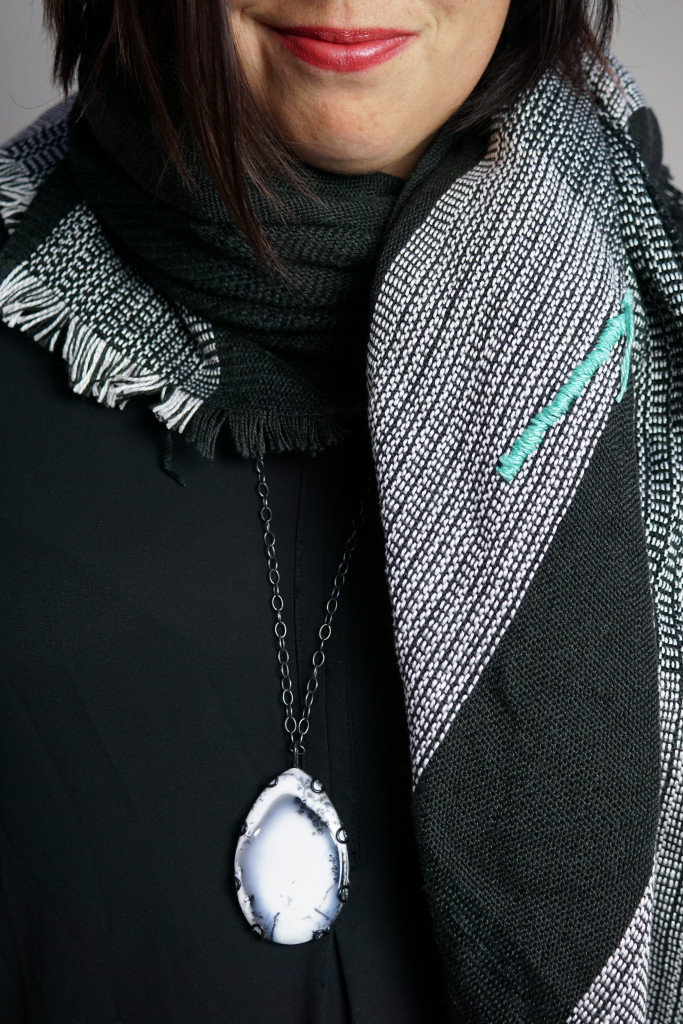 2. Use your scarf as a frame for a special necklace.
This one requires a little more play to get the placement right, but if you've got a stunning (but shorter) necklace you'd like to show off (like this larger Contra pendant), you can wrap the scarf to frame the necklace. (And if it's really cold, you can simply wear the necklace over a higher neck shirt, rather than in the open part of a blouse like I'm doing here.)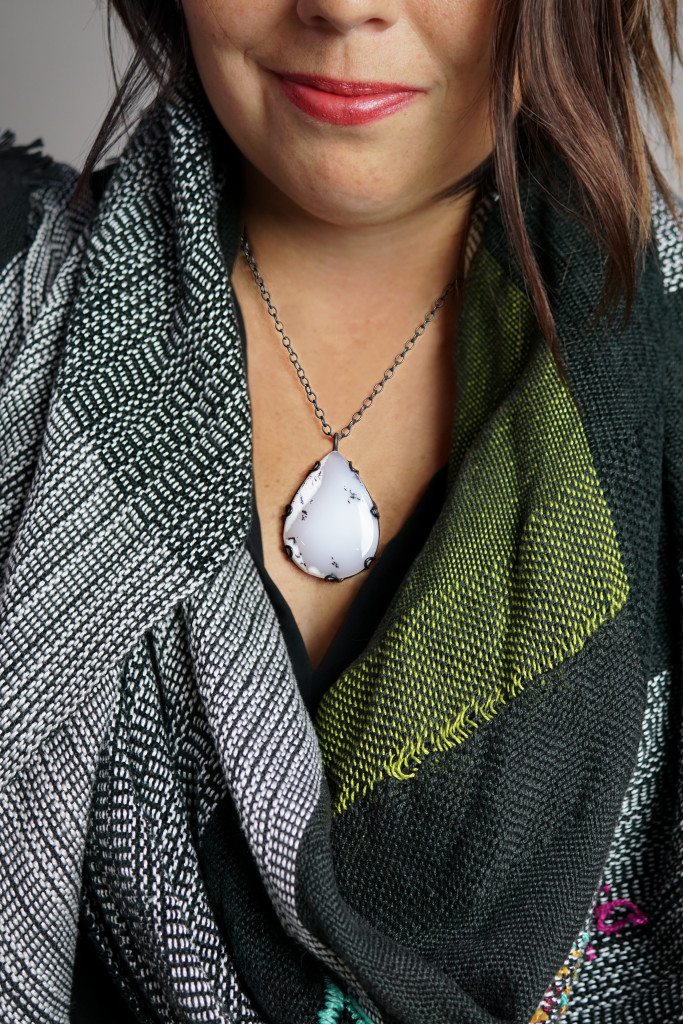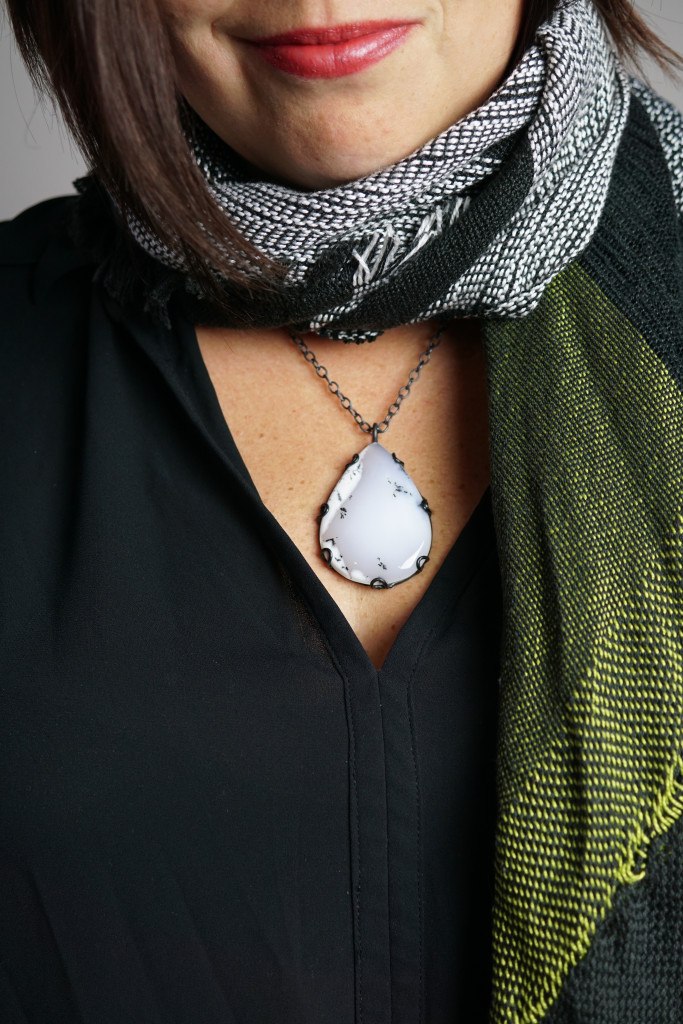 3. Wear a statement necklace OVER(!) your scarf.
This is my favorite method for taking your scarf/necklace pairing to the next level, and it's inspired by the way Iris Apfel always layers her necklaces over a fabulous coat. If you've got a necklace that can hold it's weight (like one of my Contra Composition necklaces), wearing it over your scarf is a great way to ensure both accessories get the attention they deserve.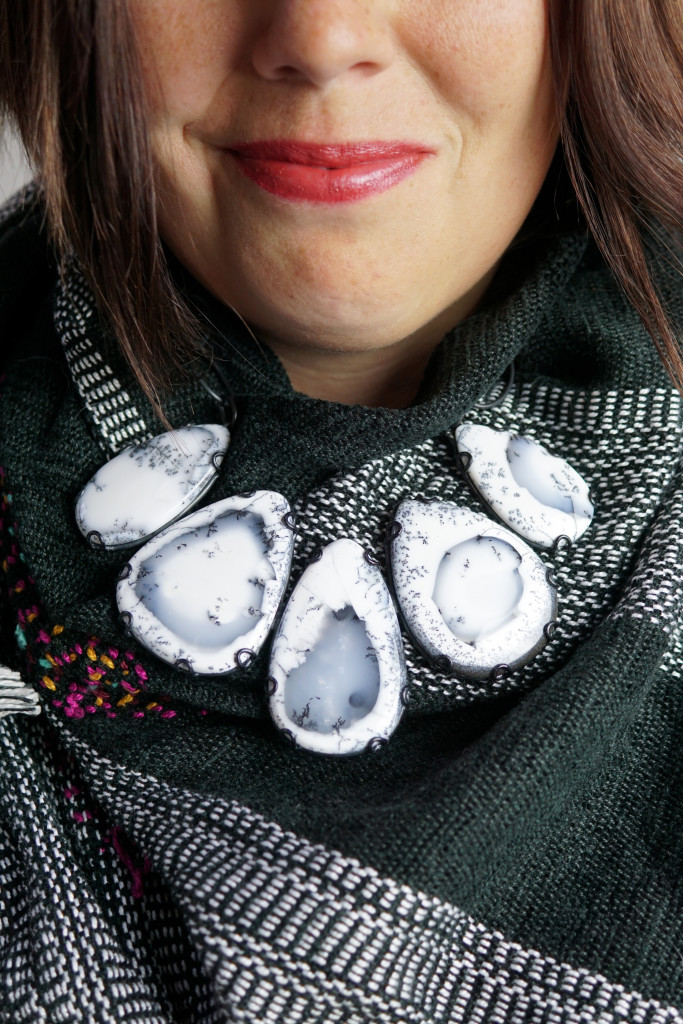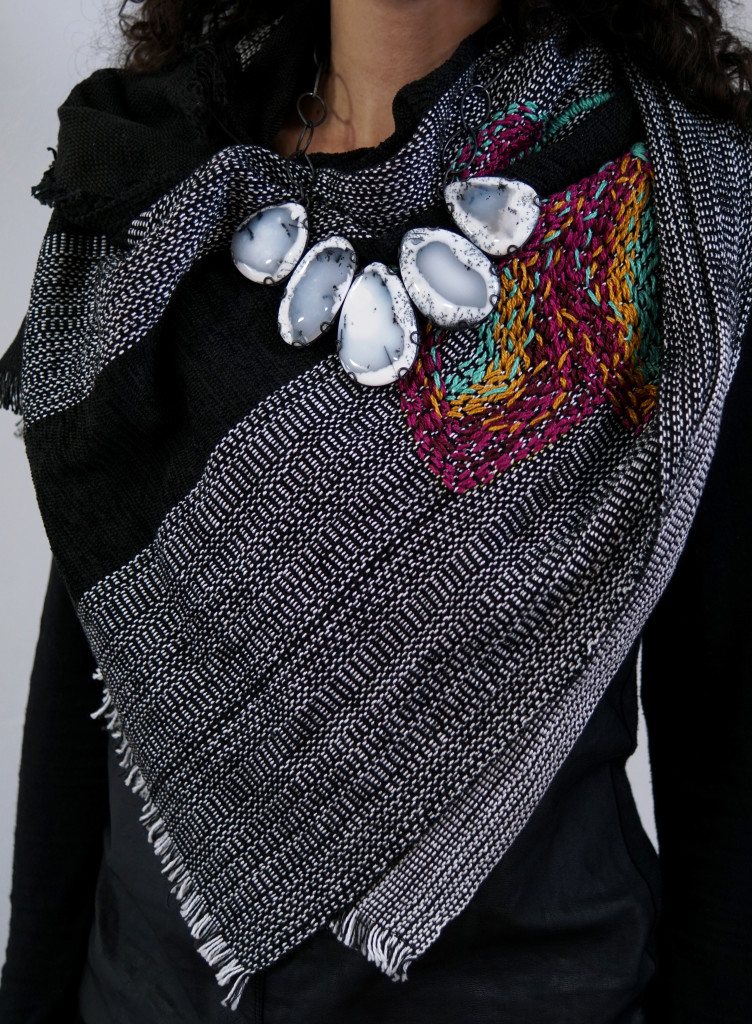 PS. All of the necklaces are part of my Contra Collection and are available in my online store. The scarf is made by my friend Amber Kane, and while this one is part of my personal collection, you can get your own one of a kind scarf in her online store!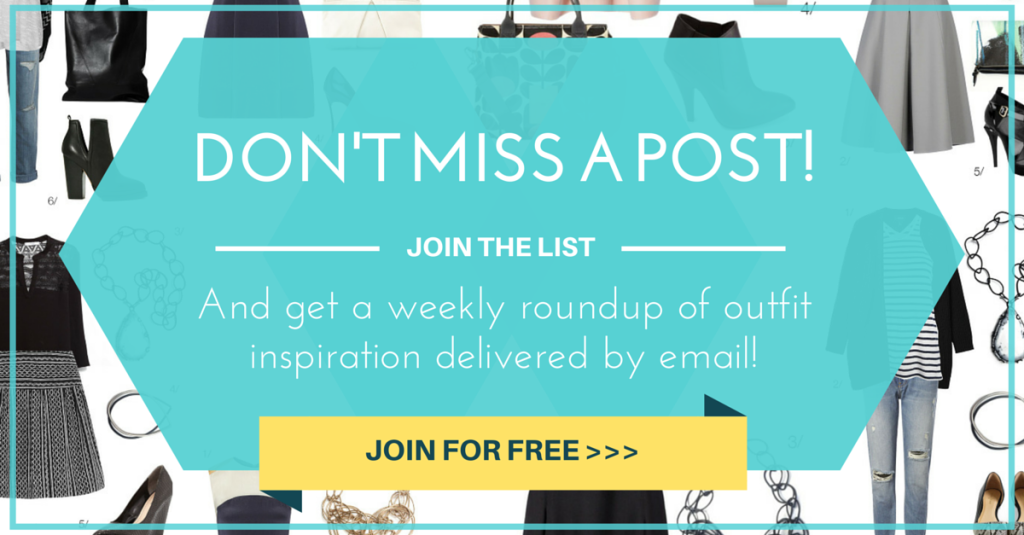 Never miss a post! Get a weekly roundup full of style tips and outfit inspiration delivered by email! Click here to join!