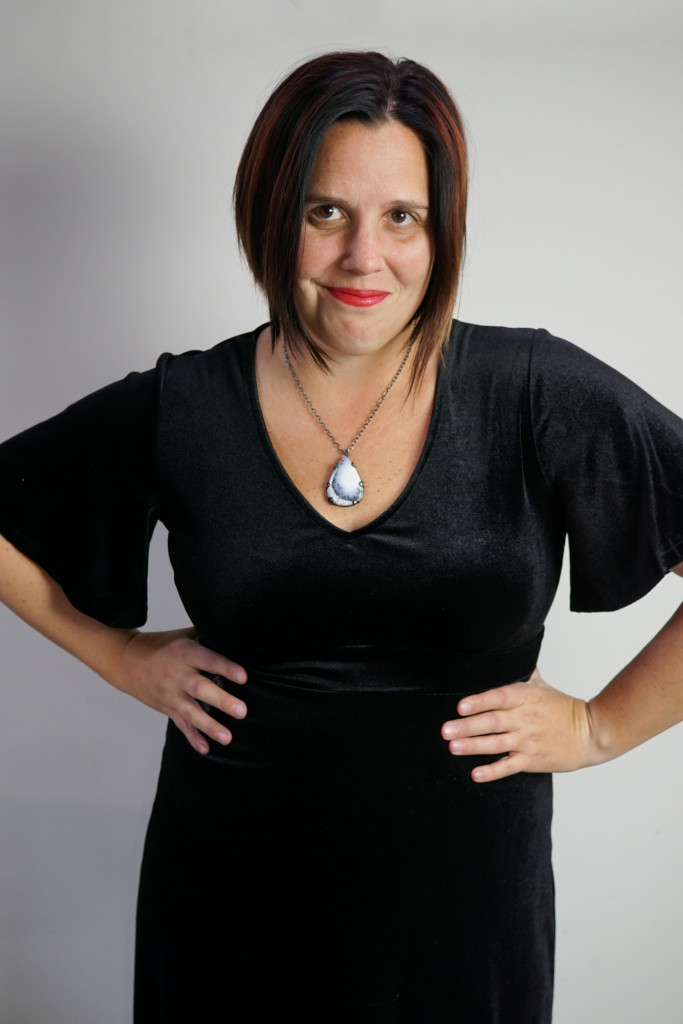 This dress is not my usual style. (It kind of makes me feel like I should be wearing it to perform in the orchestra. And since music was never my strong suit, it's not the style of dress I've ever had a reason to wear.) But I absolutely love the way it fits me. (It's not often that I find something that gives my rectangular frame an approximation of a waste.)
What originally drew me to this dress is that it's made from my current favorite holiday fabric: velvet.
I have to admit I'm a little slow to the velvet trend, but now that I'm on board, I'm on board. I think it's the perfect fabric for a holiday party dress. (Not to mention super comfortable.)
Plus, the neckline of this dress is the perfect frame for a Contra pendant. (This one is from my personal collection, but you can get your own in my online store.)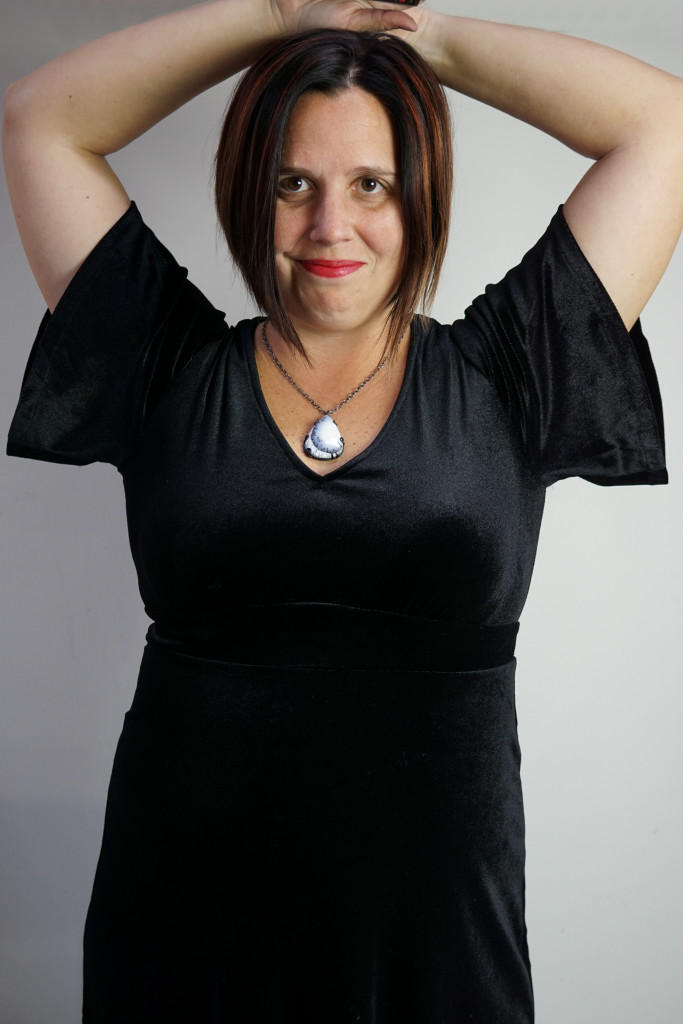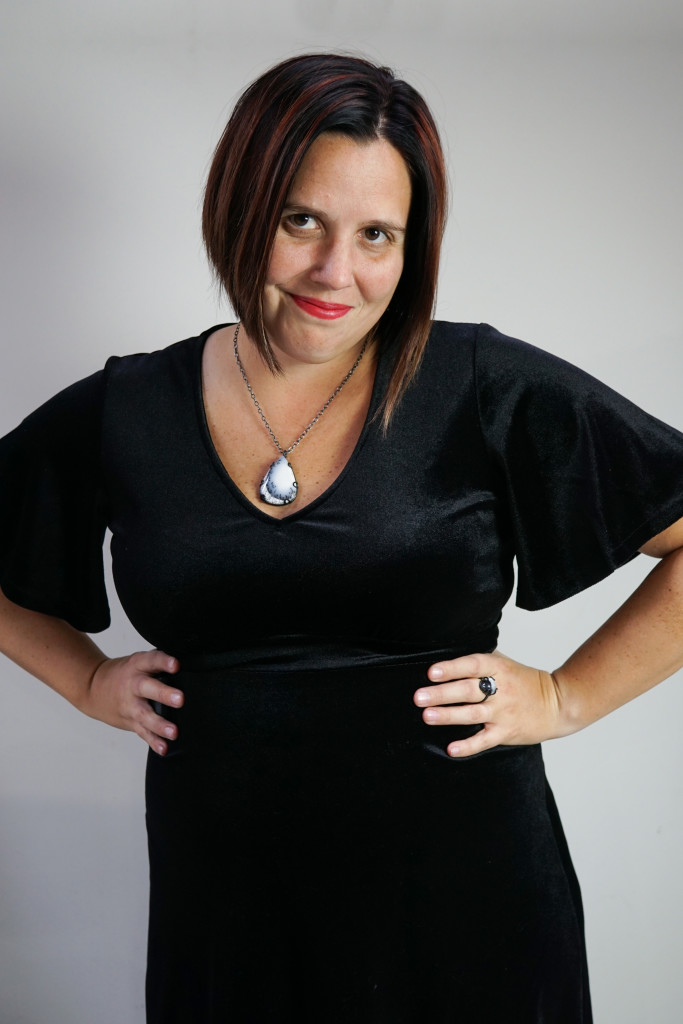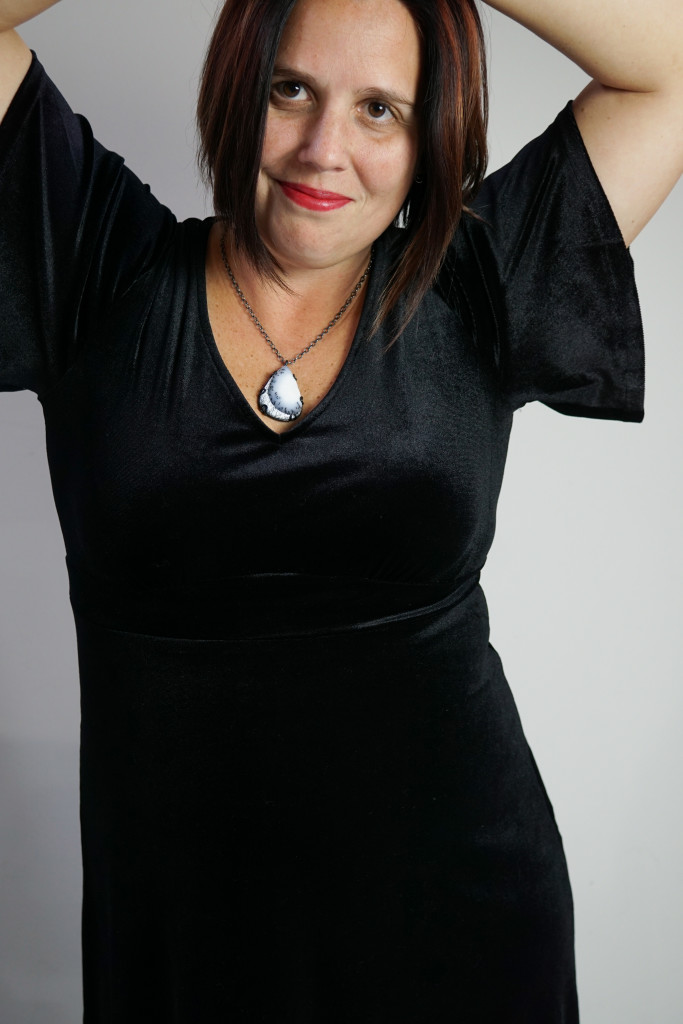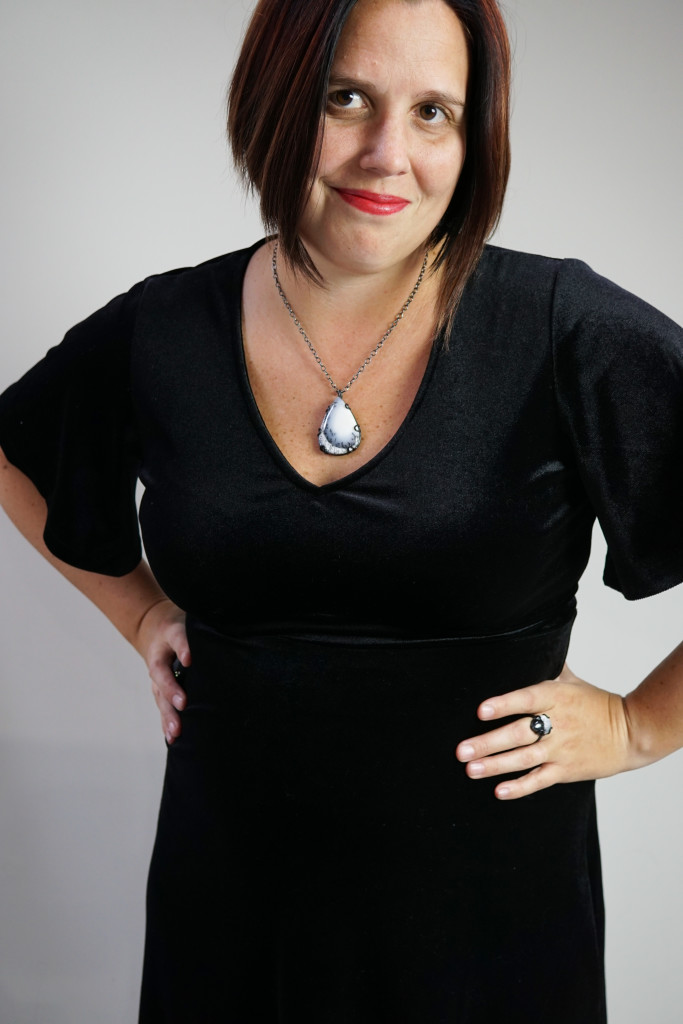 Or, if you want a little more drama, it would also look great with a larger Contra necklace. (And I just released a new batch of those here!)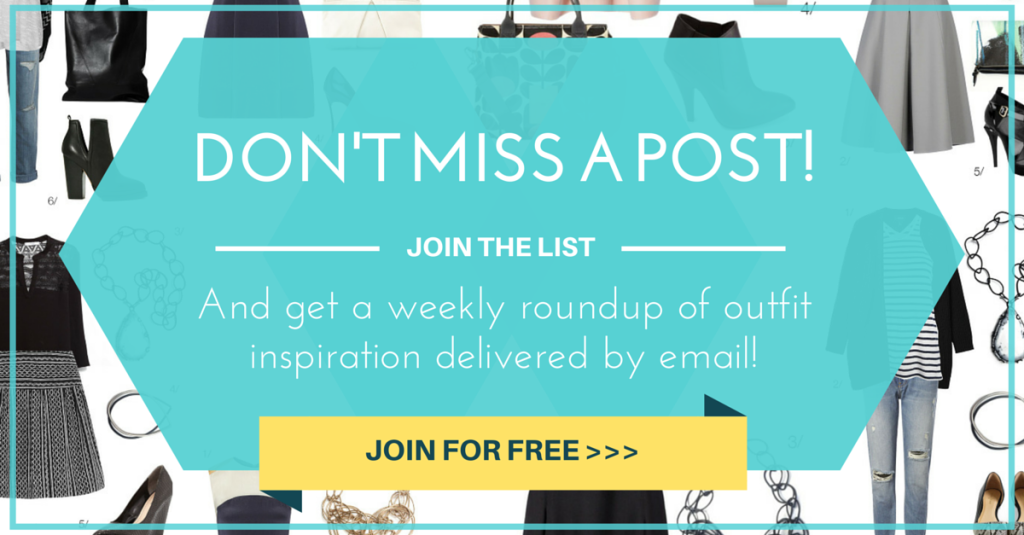 Never miss a post! Get a weekly roundup full of style tips and outfit inspiration delivered by email! Click here to join!