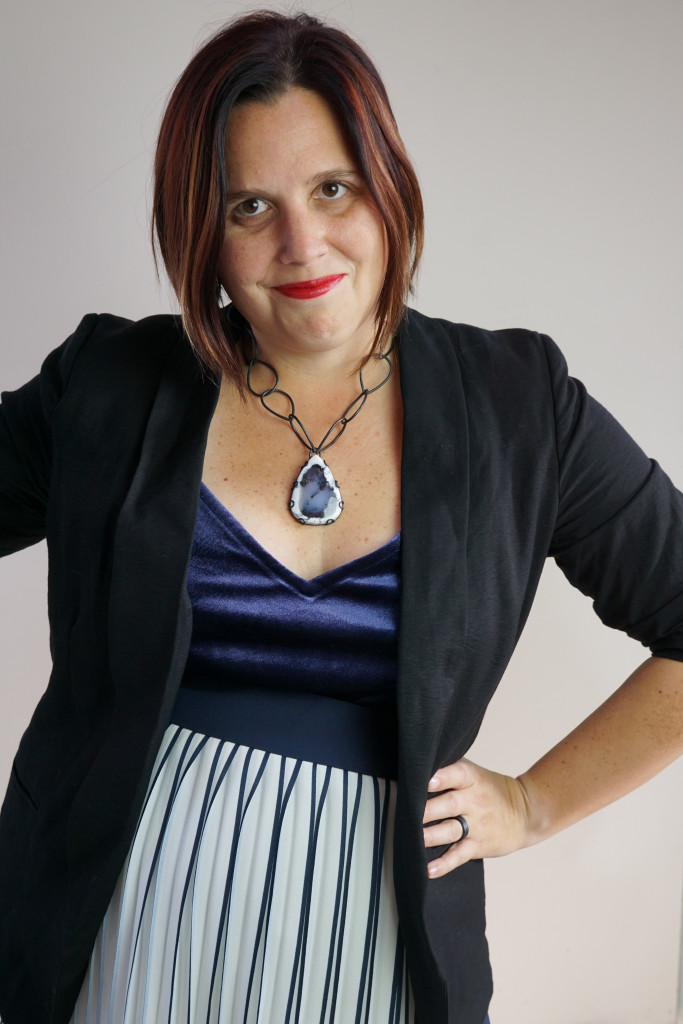 I've never been a big believer in style rules to begin with, but the older I get, the more inclined I am to think that not only are most style rules pointless, but breaking them is actually the secret to really chic style.
Take one of my favorite rules to break: mixing black and navy.
In college, I remember my roommate coming home from the gym, complaining about some girl on the treadmill wearing black and navy together. The audacity!
But I find navy to be a great way to add a bit of color to a mostly black and grey wardrobe, without straying too far from a neutral color palette. And as someone who makes mostly black jewelry, I'm likely to be wearing at least a little black whenever I wear navy.
And in this case, it just so happened that the best way to make this navy and cream holiday party look a little more appropriate for colder temps was to top it with a fitted blazer. And the only color blazer I own is black, so black and navy it is!
Plus, if nature's willing to break the black and navy rule (I mean, just look at the gorgeous gemstone in this necklace), who are we to argue?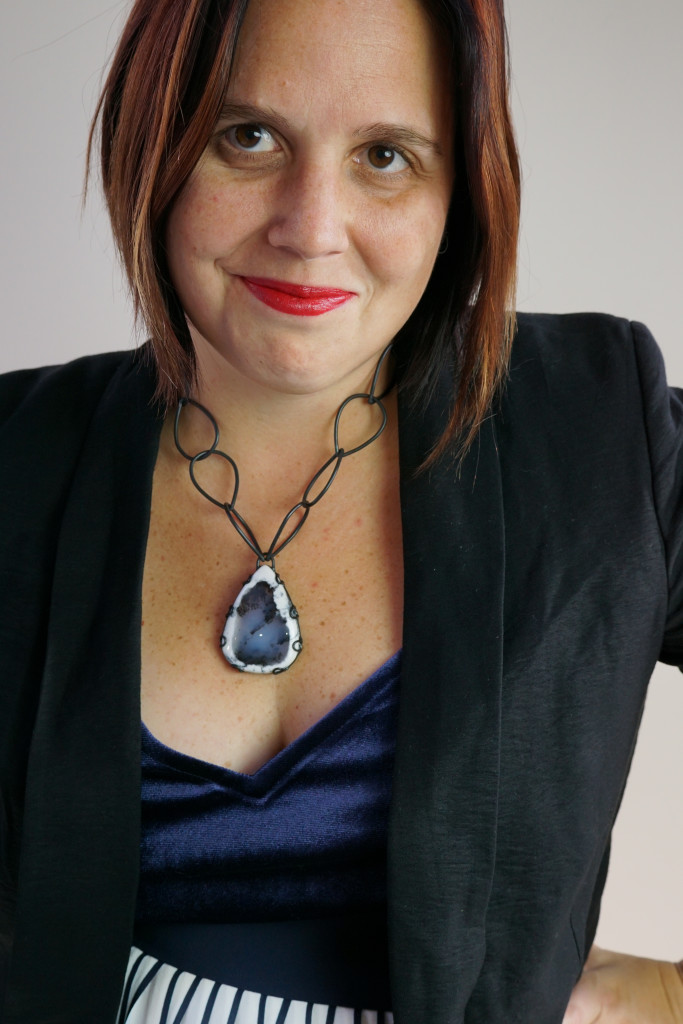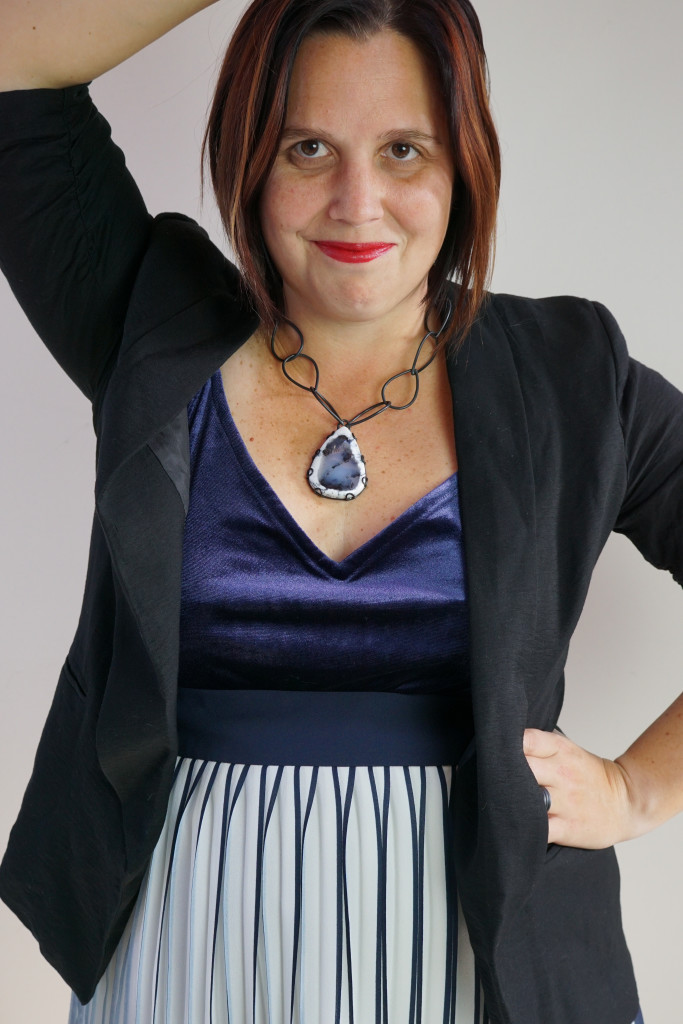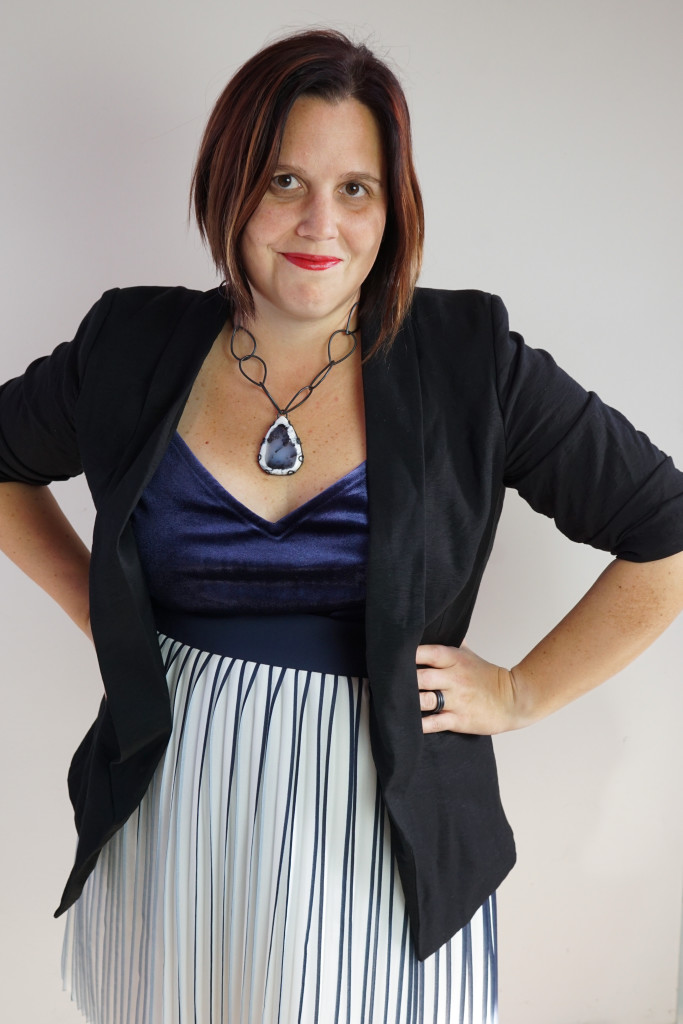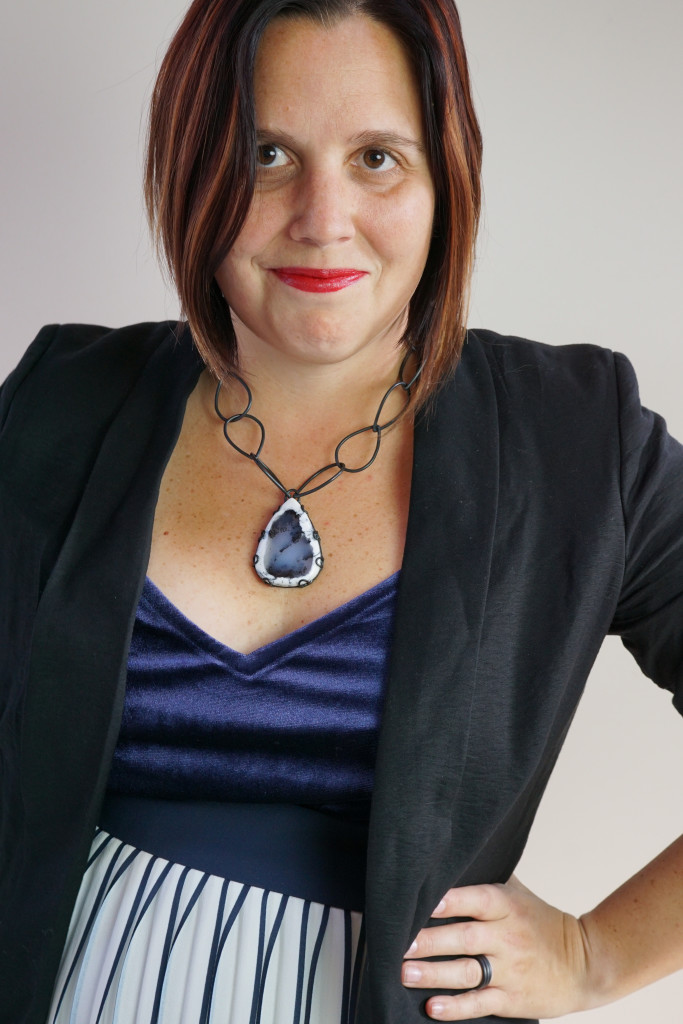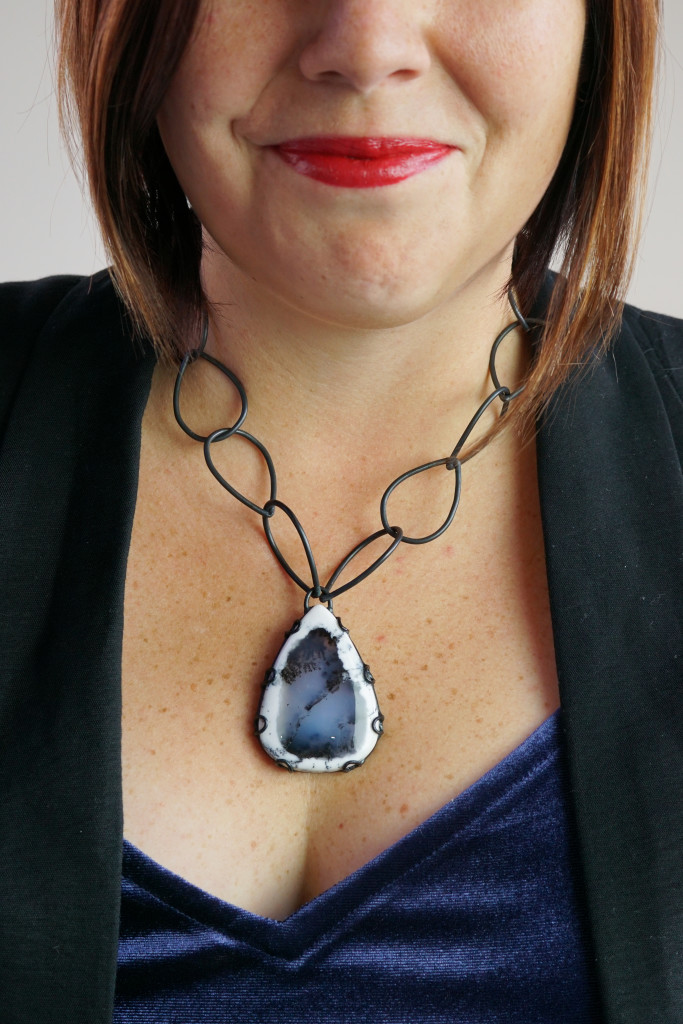 PS. If you want to instantly break the black and navy rule, this one of a kind necklace is available now in my online store.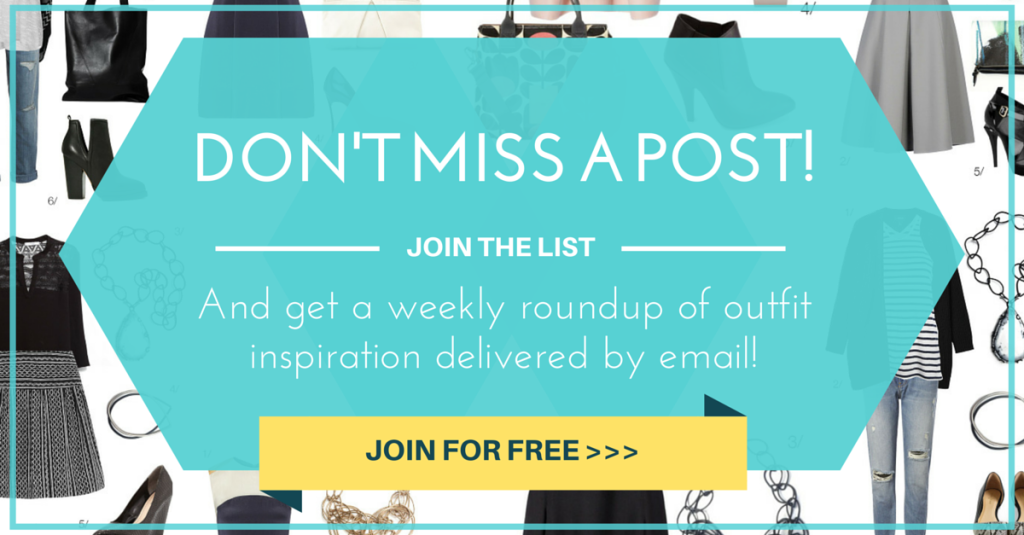 Never miss a post! Get a weekly roundup full of style tips and outfit inspiration delivered by email! Click here to join!