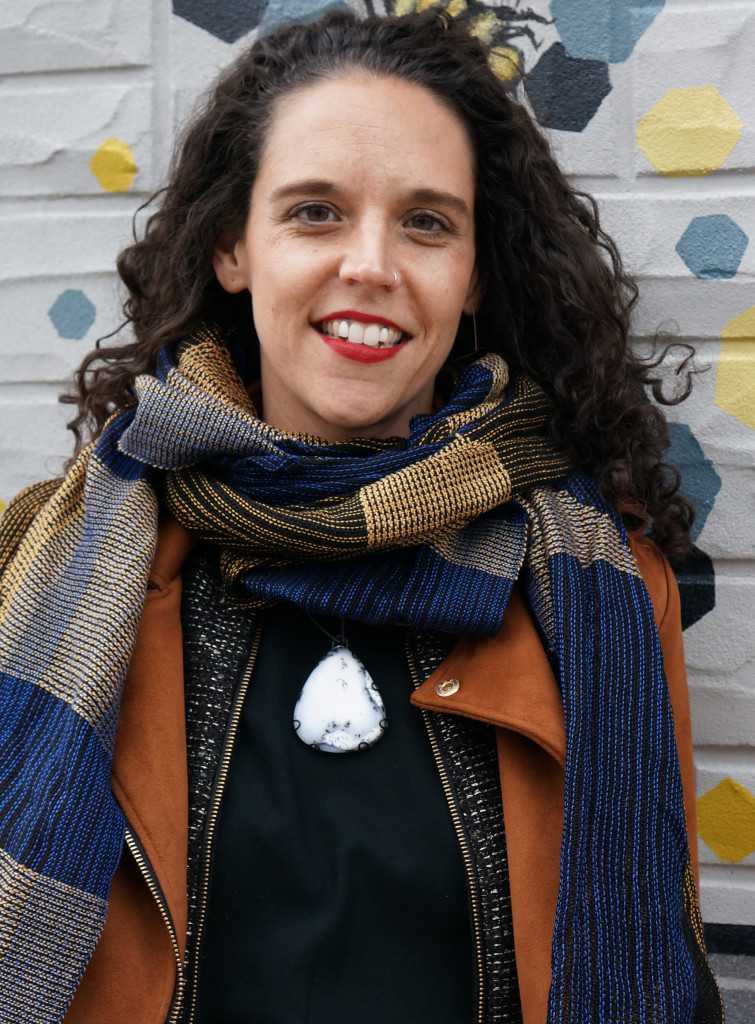 One of the (many) reasons I like hanging out with my friend Amber is that she's never afraid to pile on the accessories. As a textile artist, you rarely see her without one (or more) of her handwoven scarves. But, it's also not uncommon for her to wear a necklace (or two) while she's wearing a scarf!
Here she is wearing a a bold Contra necklace layered under a cozy scarf: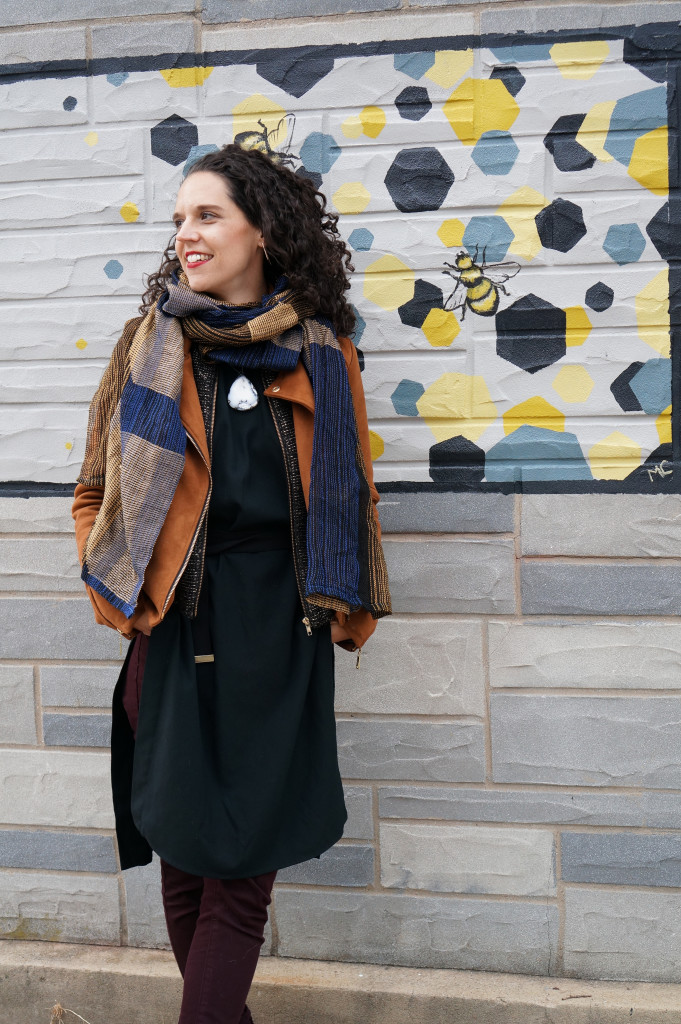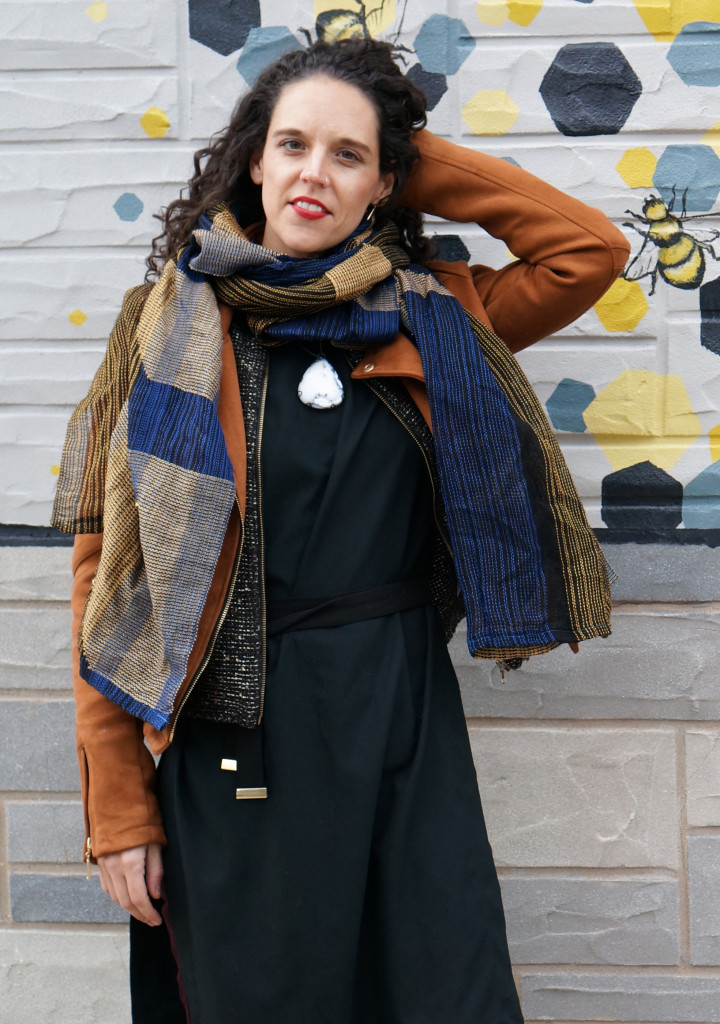 And here she is wearing that same necklace OVER a scarf. (Which she's smartly designed with a slit in the middle for even more styling options.)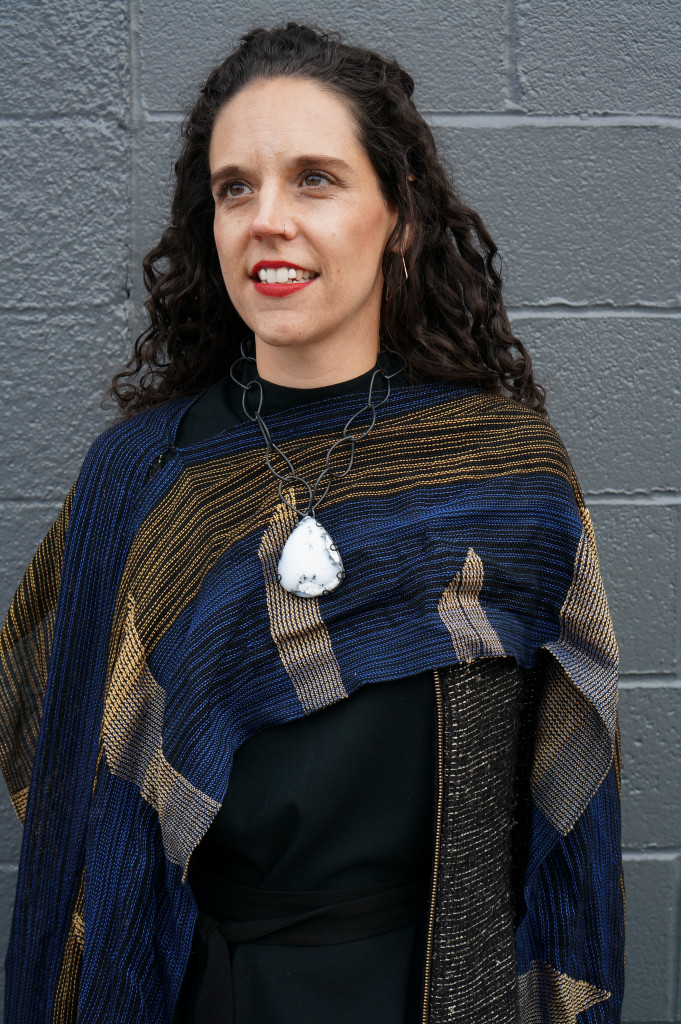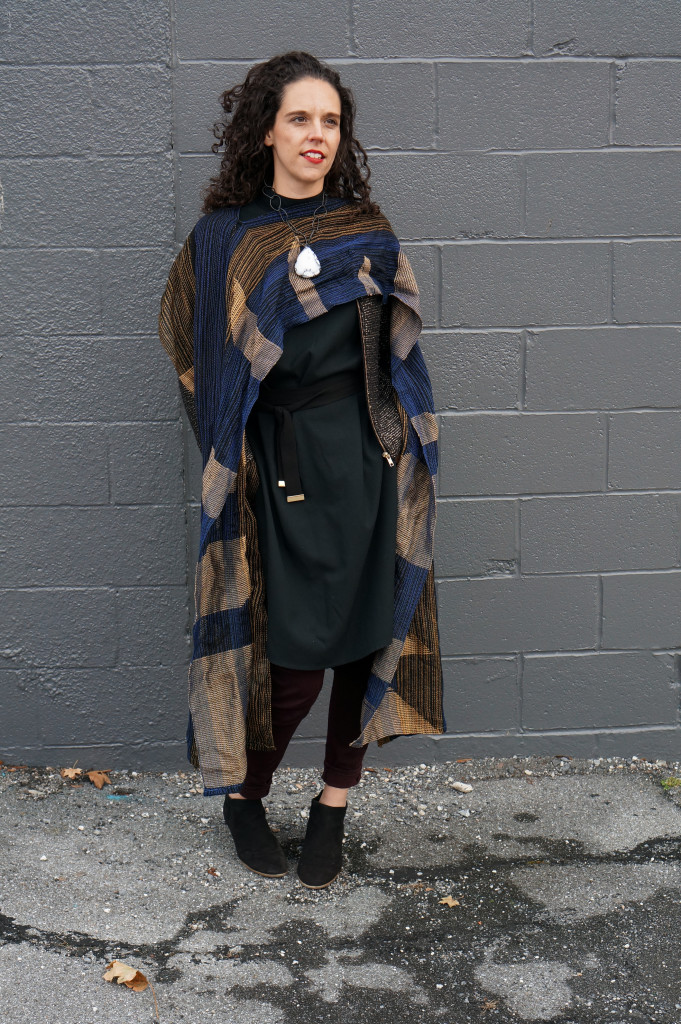 Amber will often wear a necklace under a scarf even if you can't see it, and her logic is pretty brilliant. Even if you love scarves, sometimes you still might want to take them off. (Like when you get to the holiday party and the heat is cranked!) And if you're wearing a necklace underneath, it means you've still got a fabulous accessory on!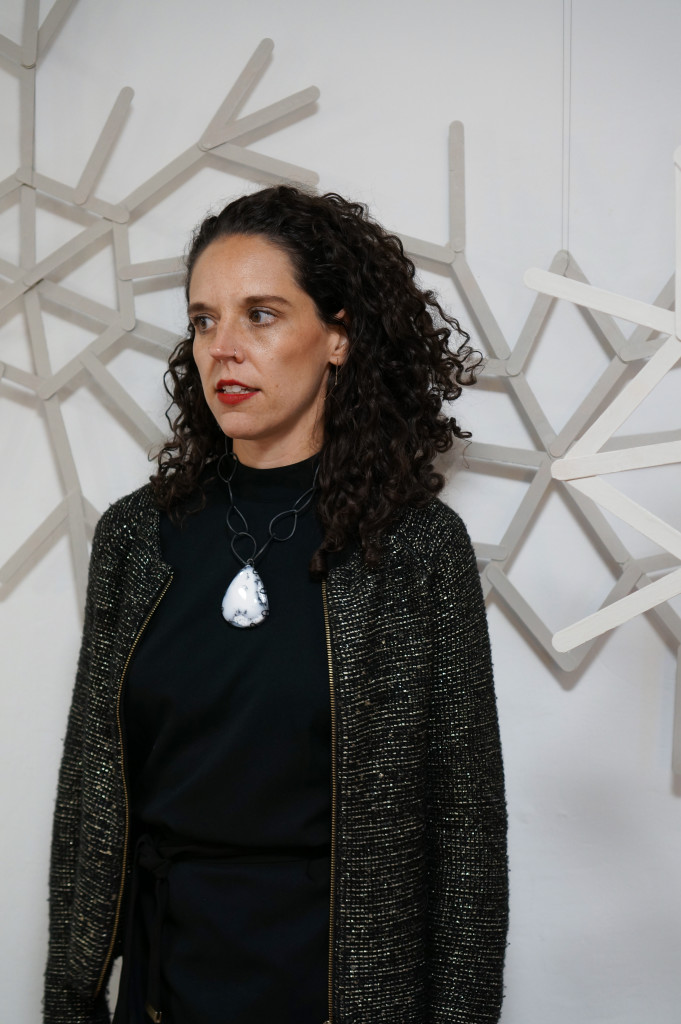 PS. This bold Contra necklace is available in my online store. (And you can complete the look by shopping Amber's one of a kind scarves here.)