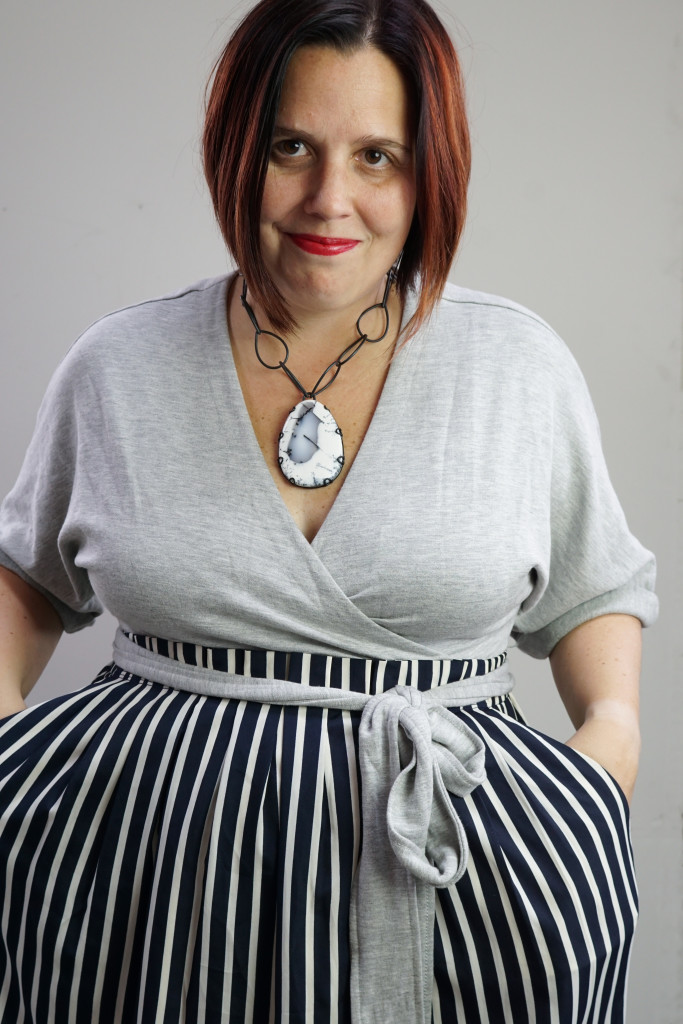 What's better than wearing a dress with pockets? Wearing a skirt over it that also has pockets!! (Especially on a day as cold as this, where the mantra is definitely the more layers the better.) I love a good high waisted midi skirt, and the fact that this one has an elastic waistband makes it easy to toss on over this dress.
This outfit is also a perfect example of how little details can make a big difference. When I shot the full length version of this look, I had the wrap dress belt tucked under the skirt, with just the bow hanging out. But as I was shooting the details, I realized it looked so much better with the belt OVER the waistband of the skirt. It just makes the whole look more finished and cohesive!
And since it would be easy for this look to be a little sweeter than I'd like (or a little too 50s housewife), I opted for the bold Contra necklace and chunky boots to give it a little more attitude.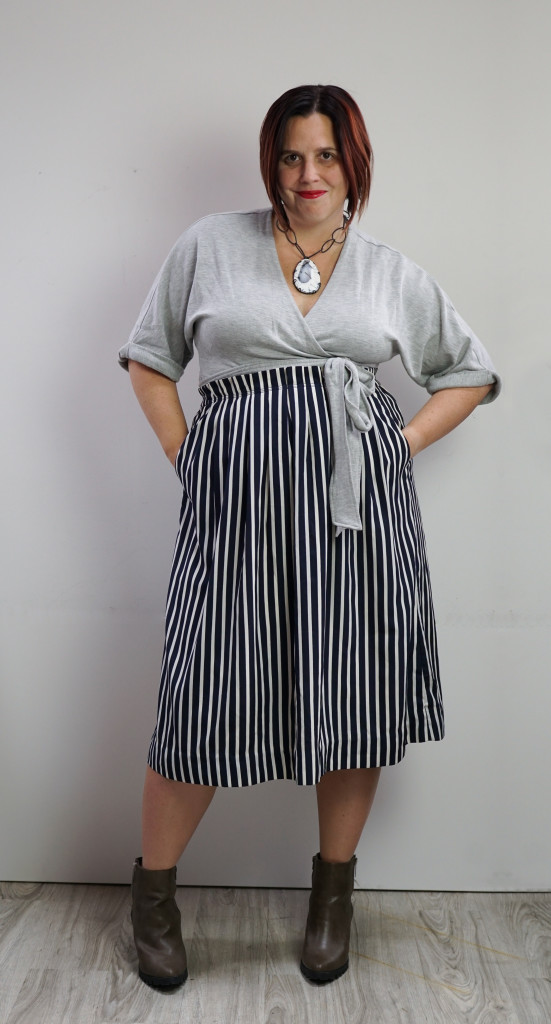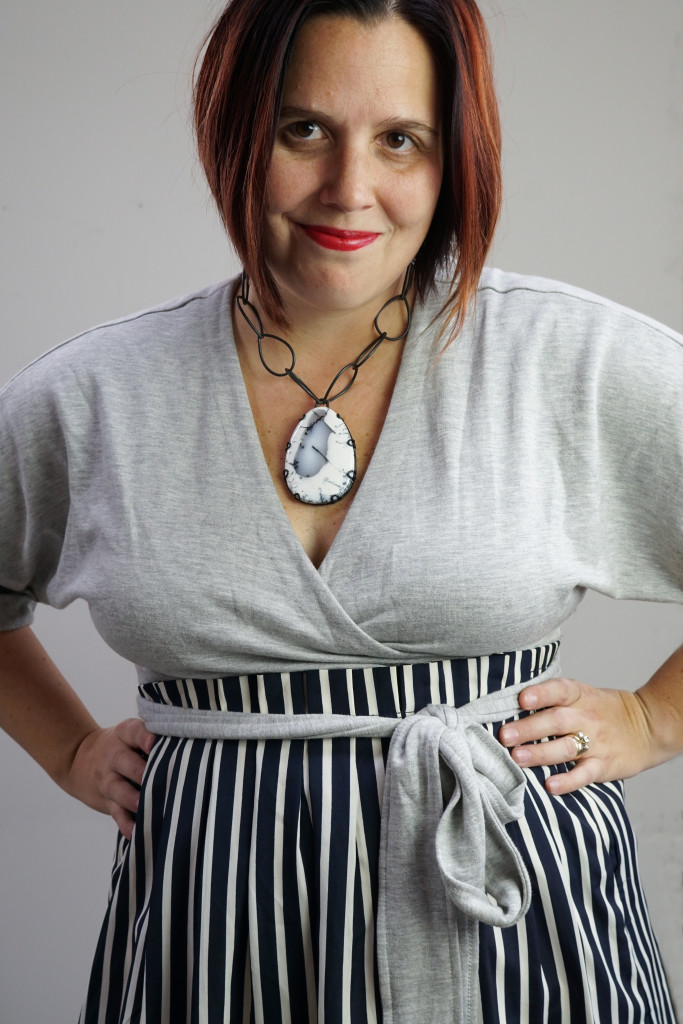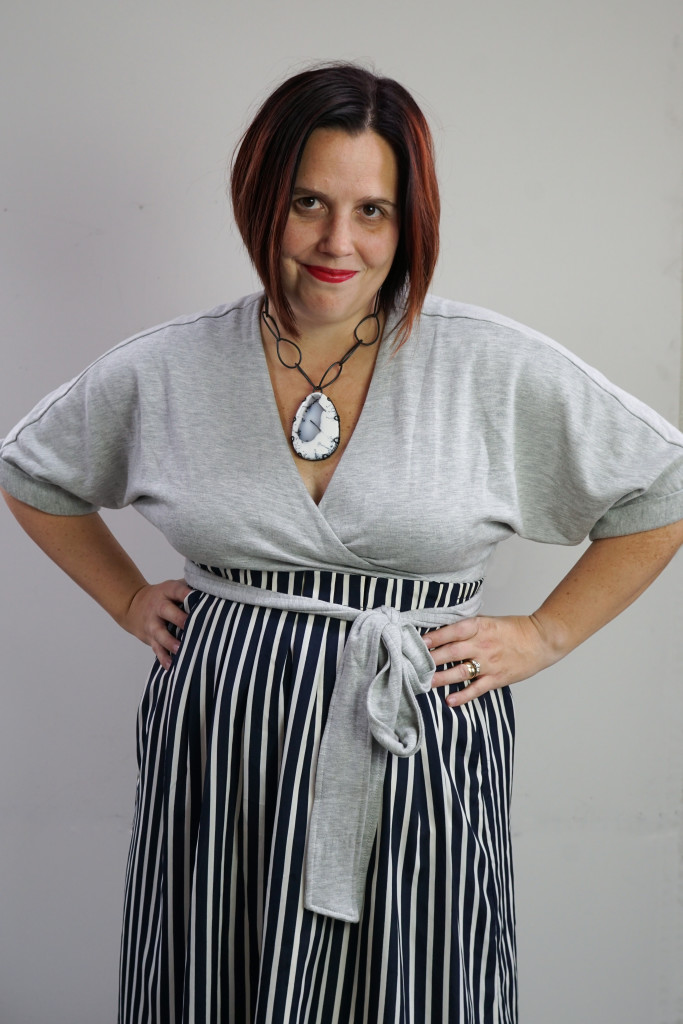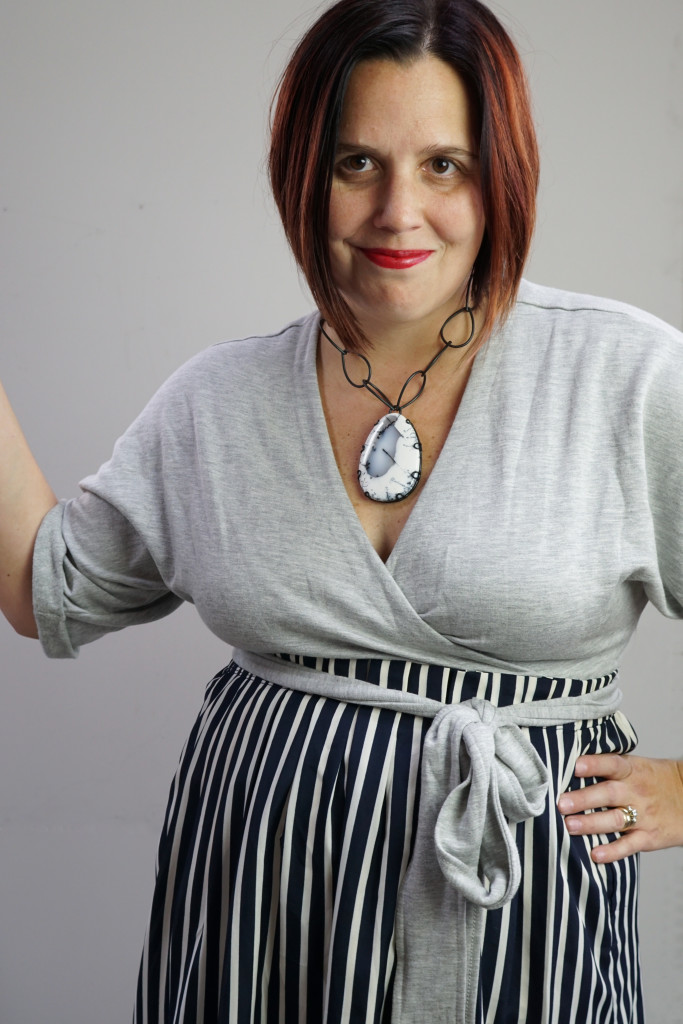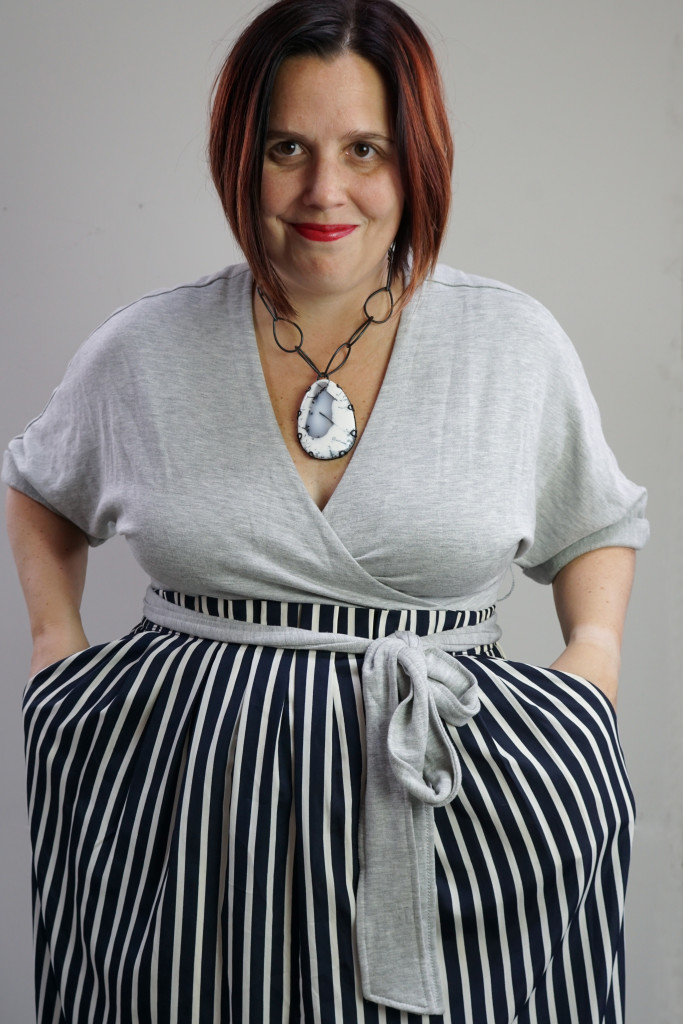 About the challenge: I'm styling this grey wrap dress a different way every day for thirty days. Read more about the challenge (and how I'm aiming for creative style with constraints) in this post.