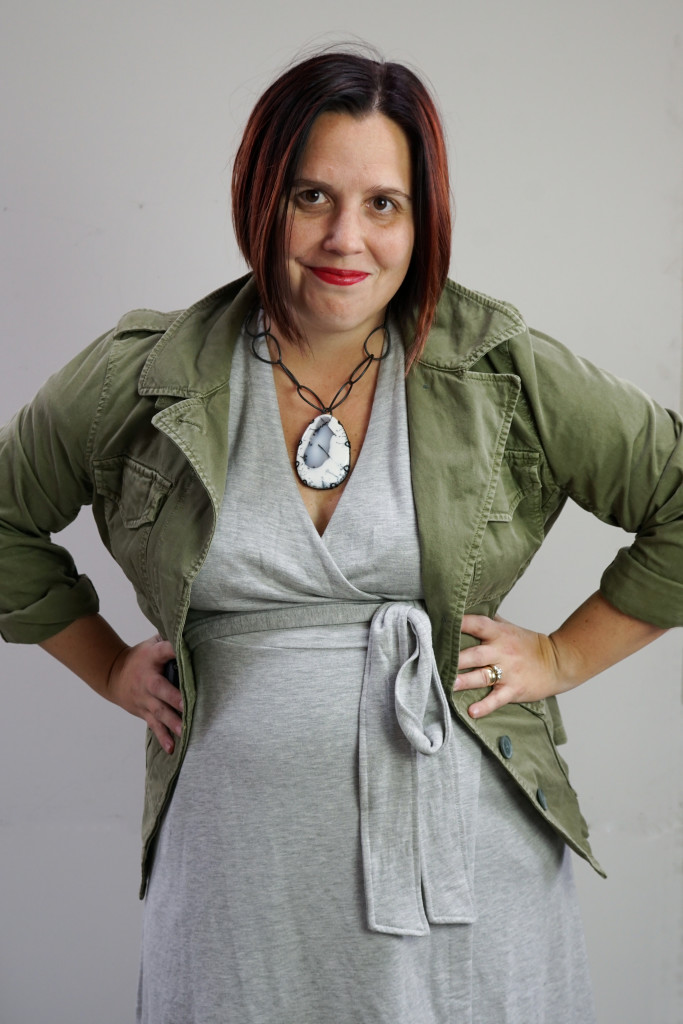 I know the idea of simply throwing a jacket over a dress isn't the most groundbreaking styling trick, but often simple things can make a big difference when it comes to style. Adding a jacket is a great way to add some vertical lines to an outfit, breaking up a wide expanse of a single colored dress. Plus, this military jacket is my go-to piece for when I want to give an outfit more badass attitude, and it was actually tossing this on that made me realize I could make this wrap dress work for me.
And since this jacket is all about the attitude, I'm sticking with the bold Contra necklace and chunky heeled boots for this look!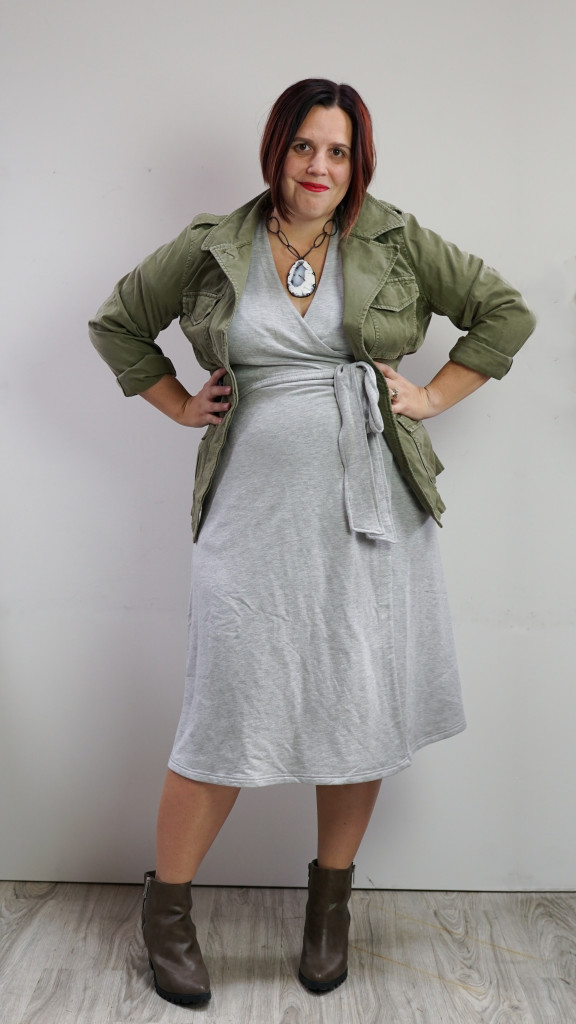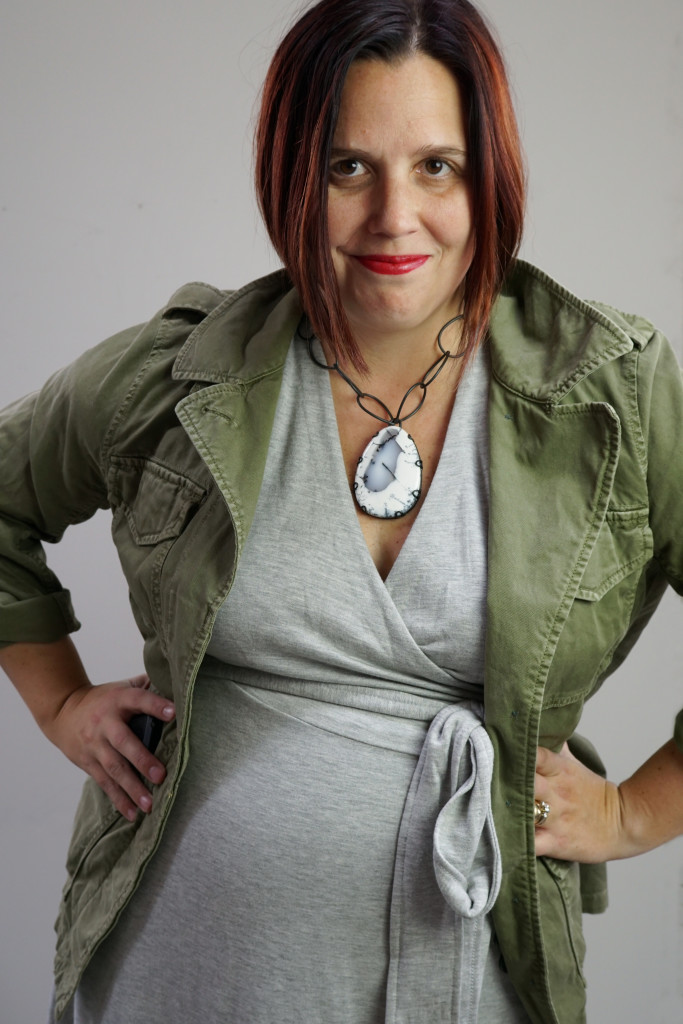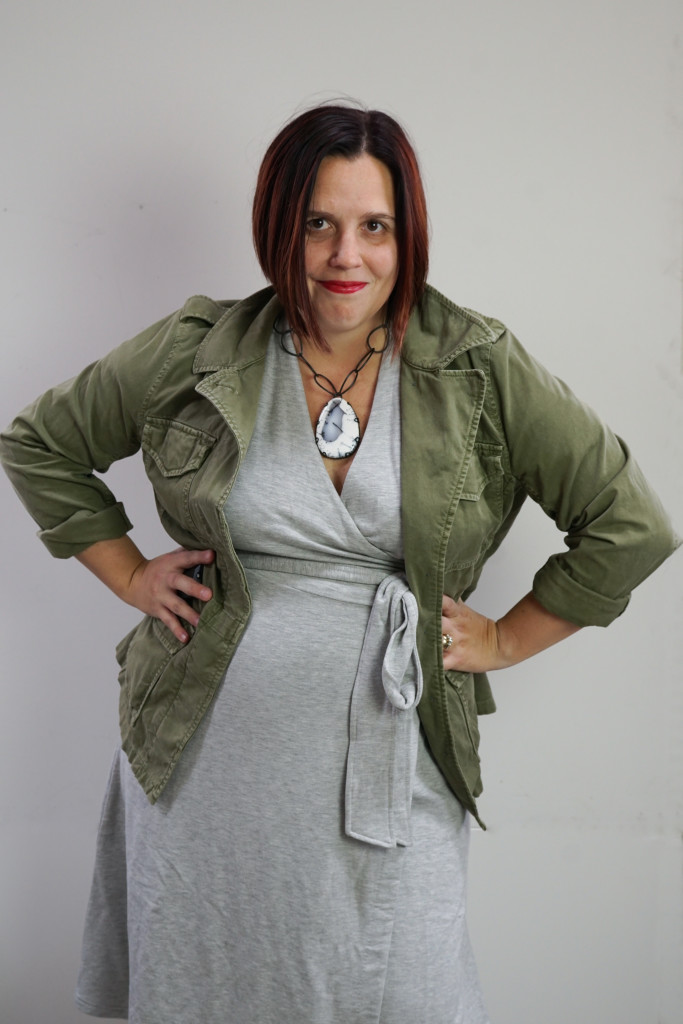 About the challenge: I'm styling this grey wrap dress a different way every day for thirty days. Read more about the challenge (and how I'm aiming for creative style with constraints) in this post.