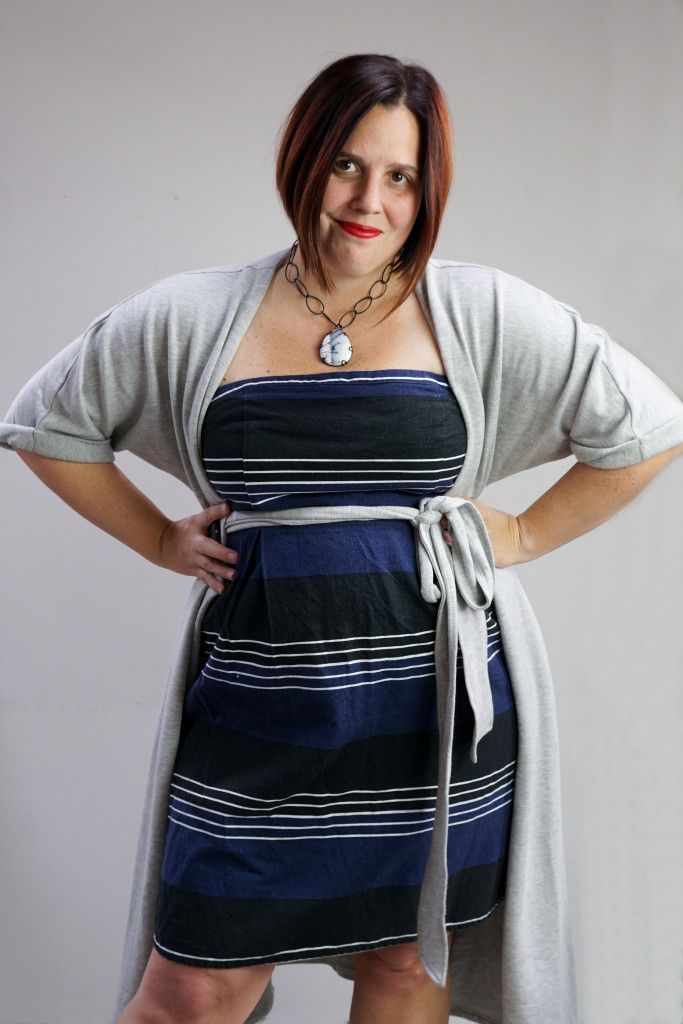 This black and navy strapless striped dress may be one of my favorite summer dresses, (I actually like it so much, I own it in a few colors, but the stripes are my favorite.) and I love how wearing the wrap dress as a duster let's me extend this dress into colder weather.
Because I really like the way the striped dress gives me a waist, (which doesn't always happen for me) I decided to experiment with tying the wrap dress a slightly different way. I started by tucking the belt under the wrap dress and then tied it just around the dress underneath. (When you're styling the same dress thirty ways, you start to look for little details you can change!)
I opted for the smaller Contra necklace for this look because I love how it's perfectly framed within the neckline.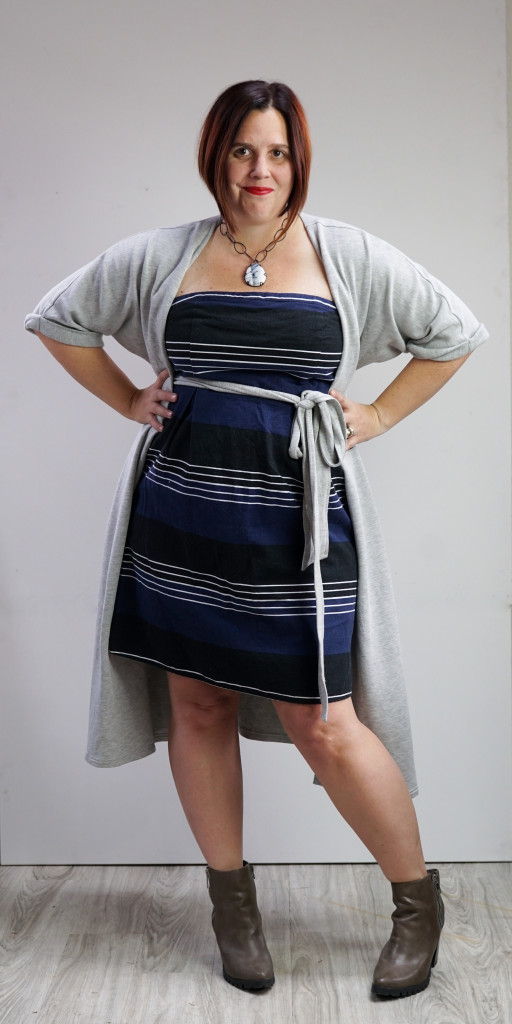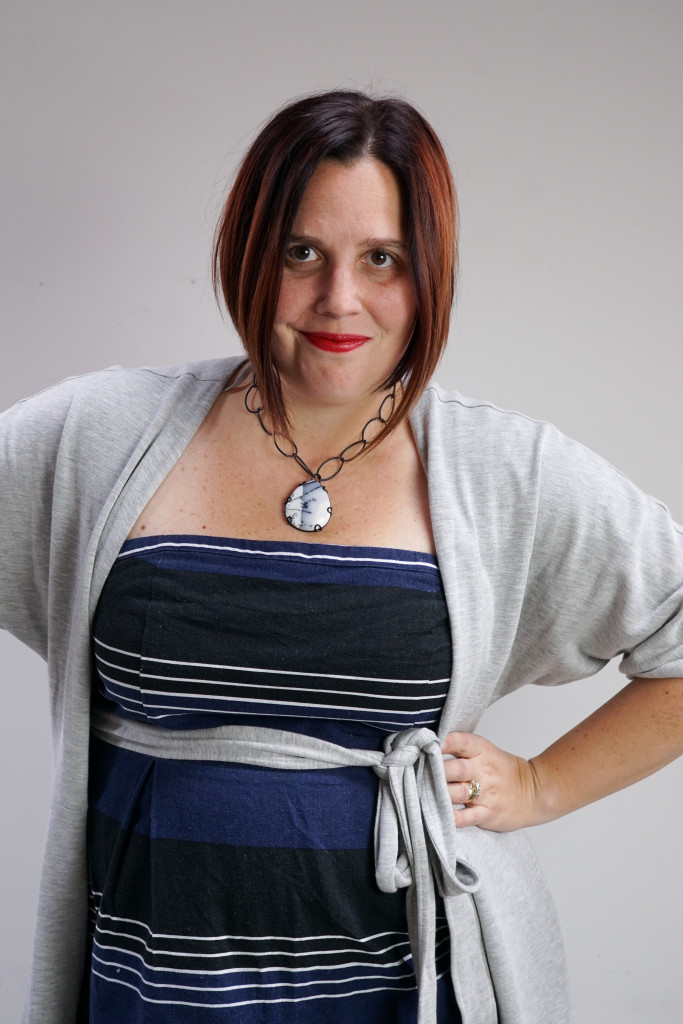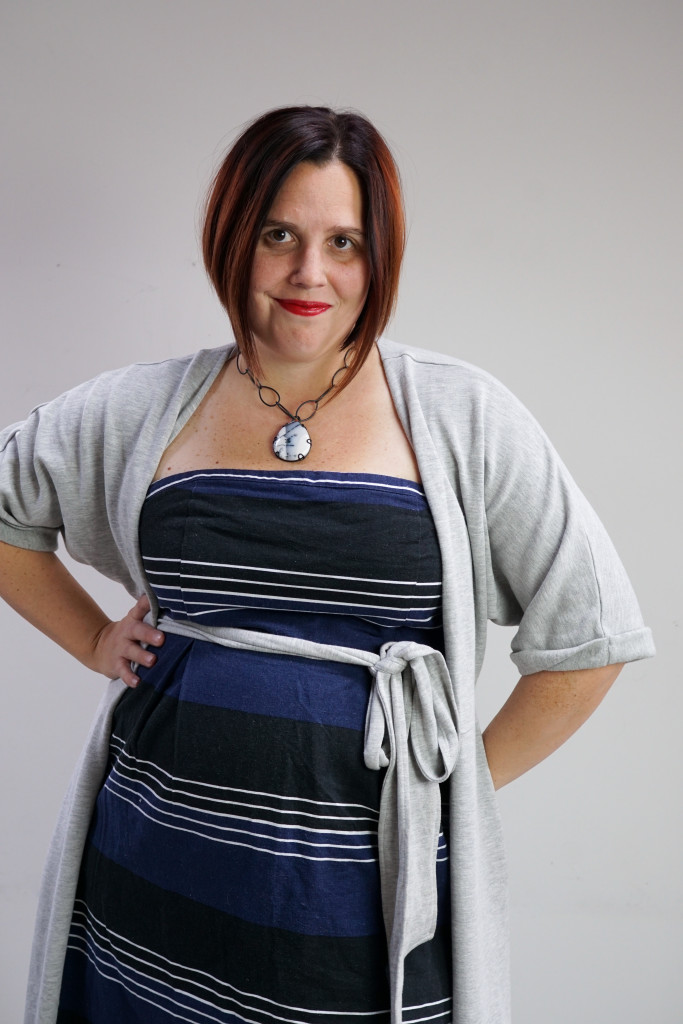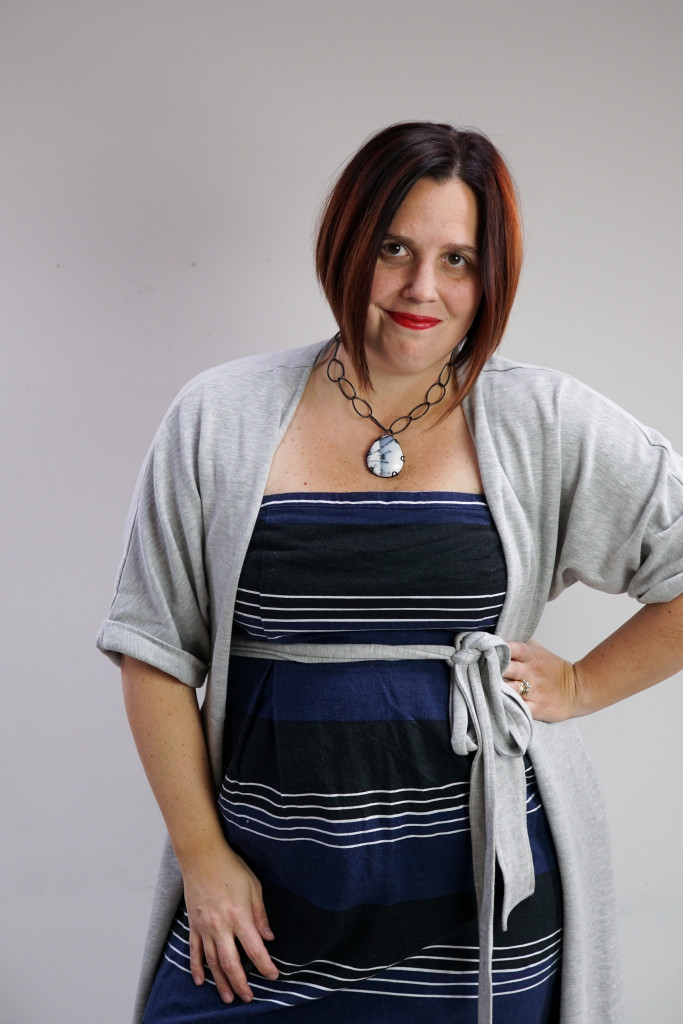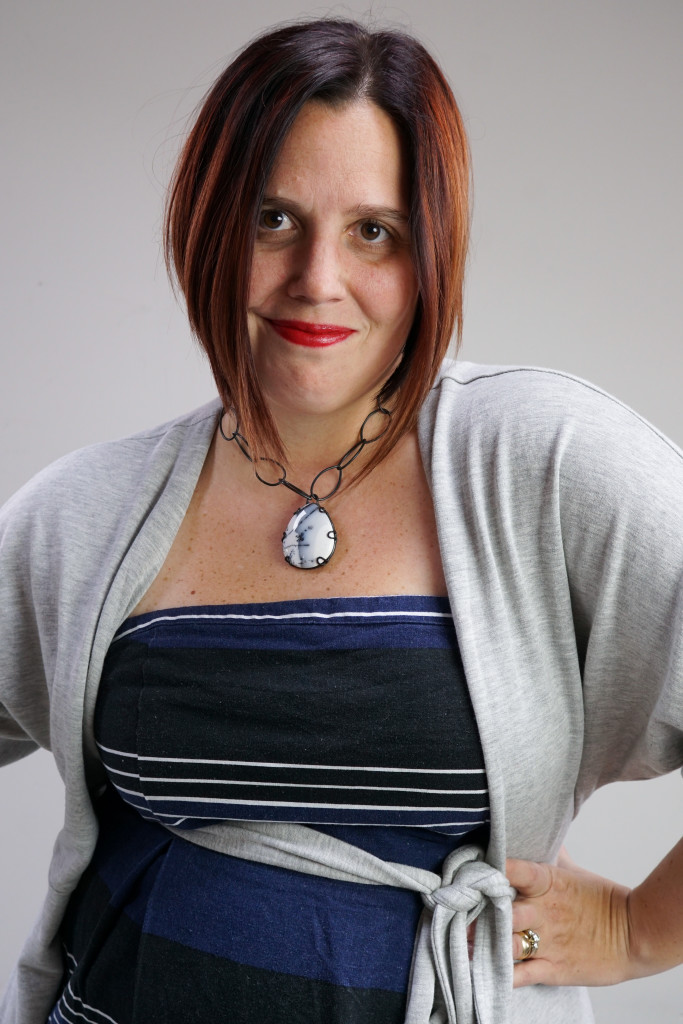 About the challenge: I'm styling this grey wrap dress a different way every day for thirty days. Read more about the challenge (and how I'm aiming for creative style with constraints) in this post.