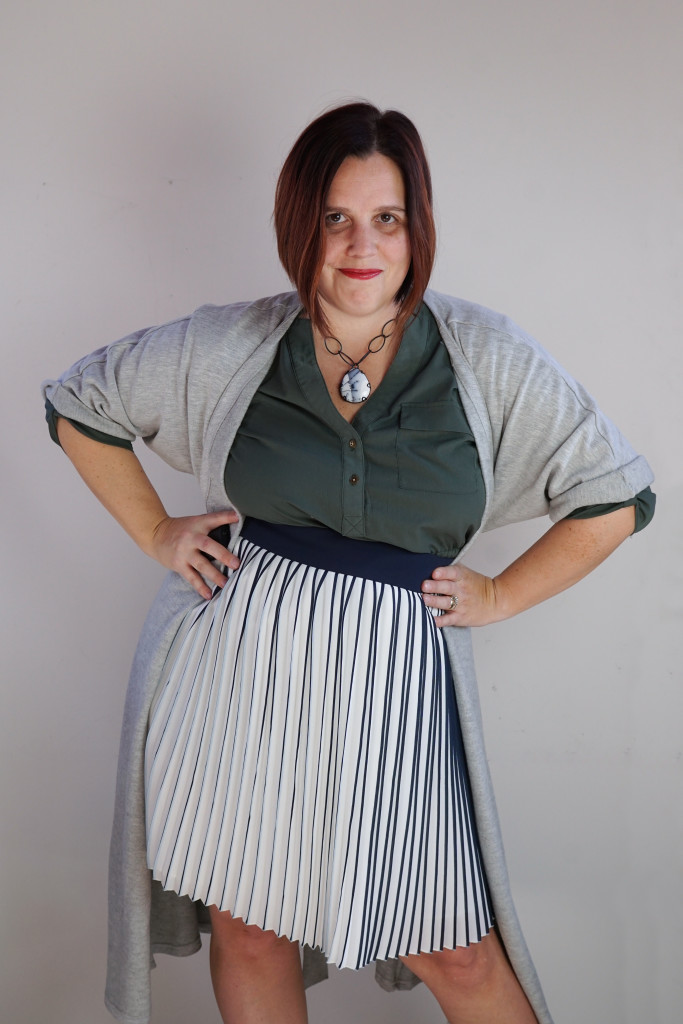 My original plan for this outfit was simply to wear the grey wrap dress as a duster over this green shirt dress I have. I thought it would work as the reverse of the dress and military jacket look I wore on Day 1. But the shirt dress is a high-low cut, and I really didn't like how short it was on me in the front. So I decided to throw this pleated skirt on over top, and I'm so glad I did, because this may be my favorite outfit yet! (Yes, even more than the jumpsuit.) And yes, the front of the shirt dress was cut even shorter than this skirt. Waaay too short for my comfort zone. But the skirt is pretty much the perfect length to really make my legs look long.
And because I really didn't want to disrupt the navy waistband of the skirt, I opted to just tie the straps of the dress as duster in the back as a loose bow. It still gives me the duster effect, but without losing the way the skirt actually emphasizes my waist. (And if you're keeping score, that's now four different ways I've tied the dress as a duster.)
I opted for the smaller Contra necklace on this one because not only was the size perfect for the neckline of the shirtdress, but I love how the blue and white striations in the stone actually mirror the blue and white pleats of the skirt. It's one of those little details that really makes an outfit come together. (And while this particular Contra necklace isn't for sale, you will find lots of gorgeous stones with incredible detail in my online store.)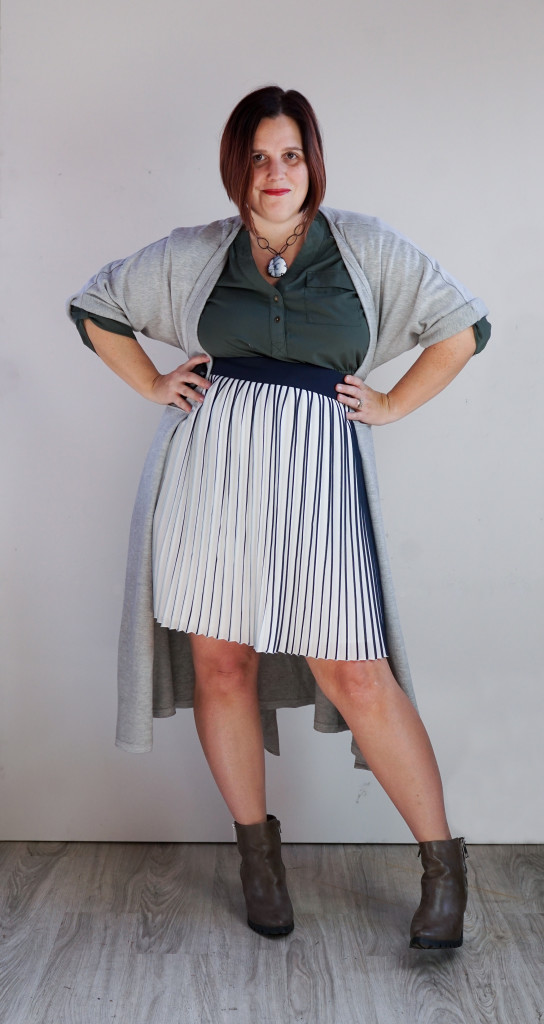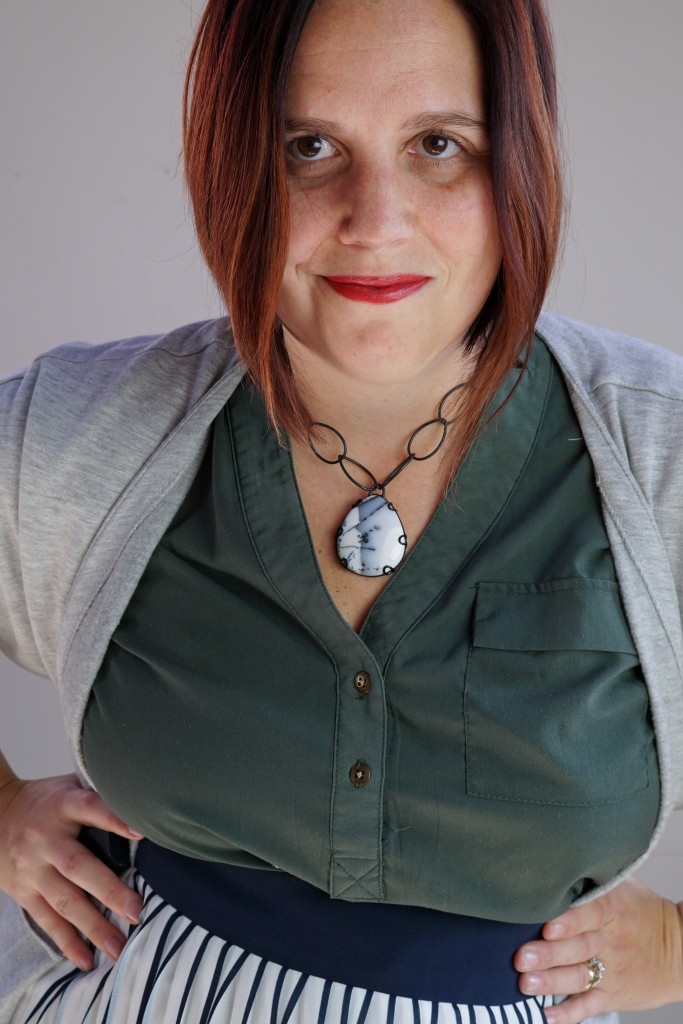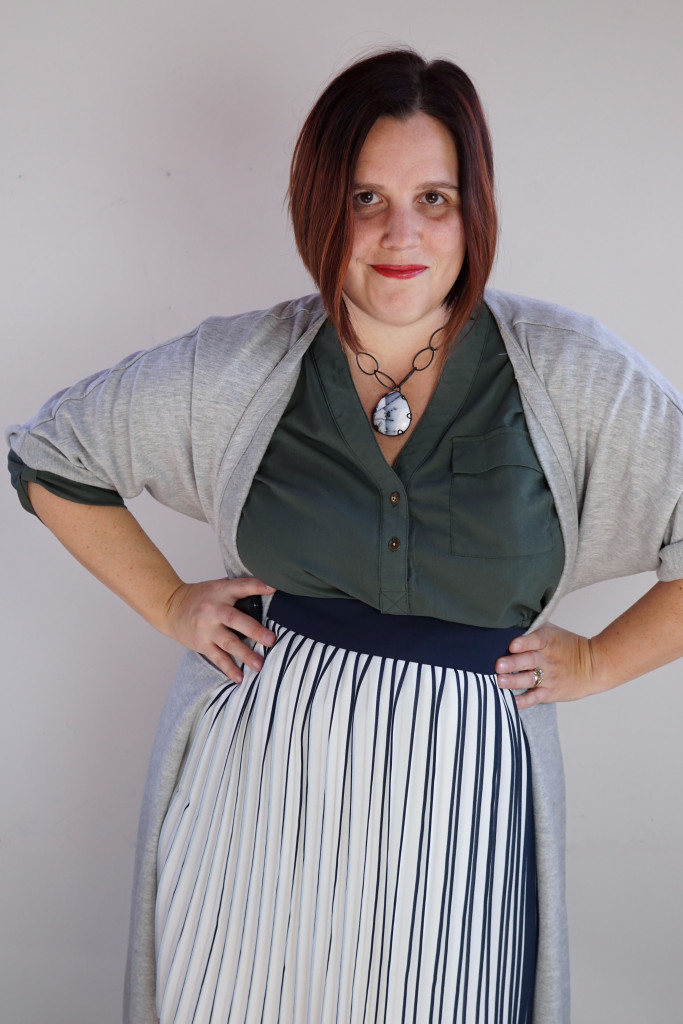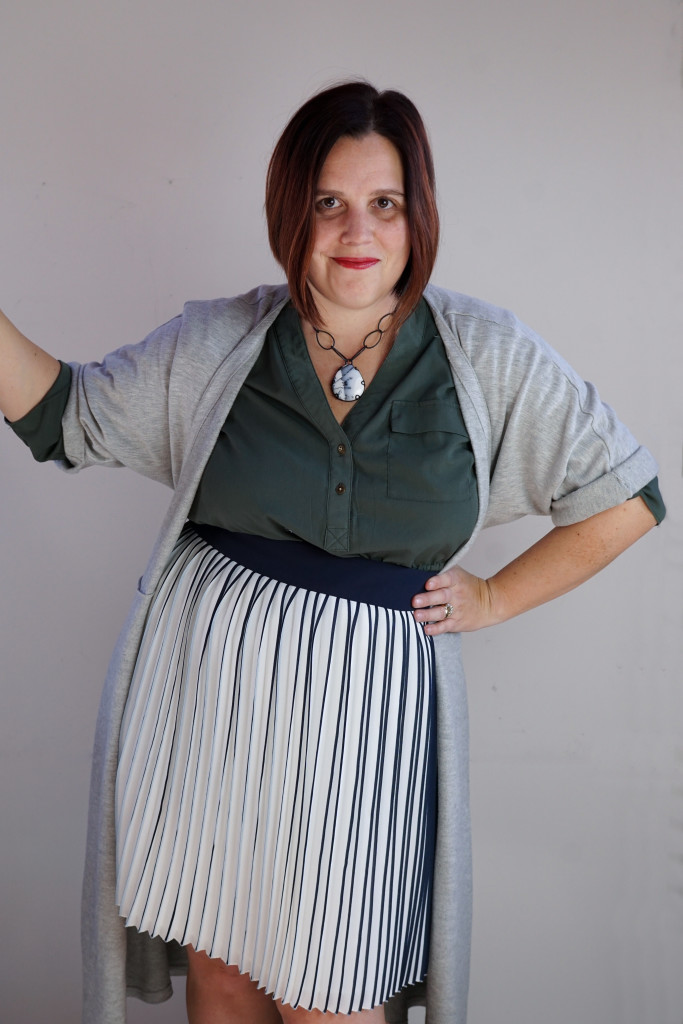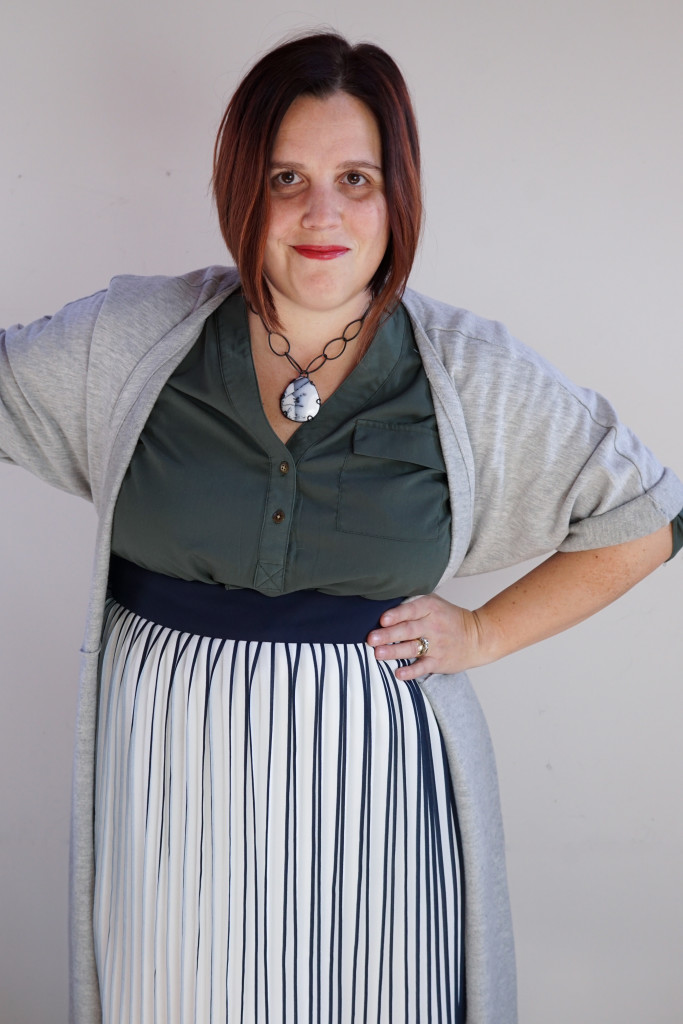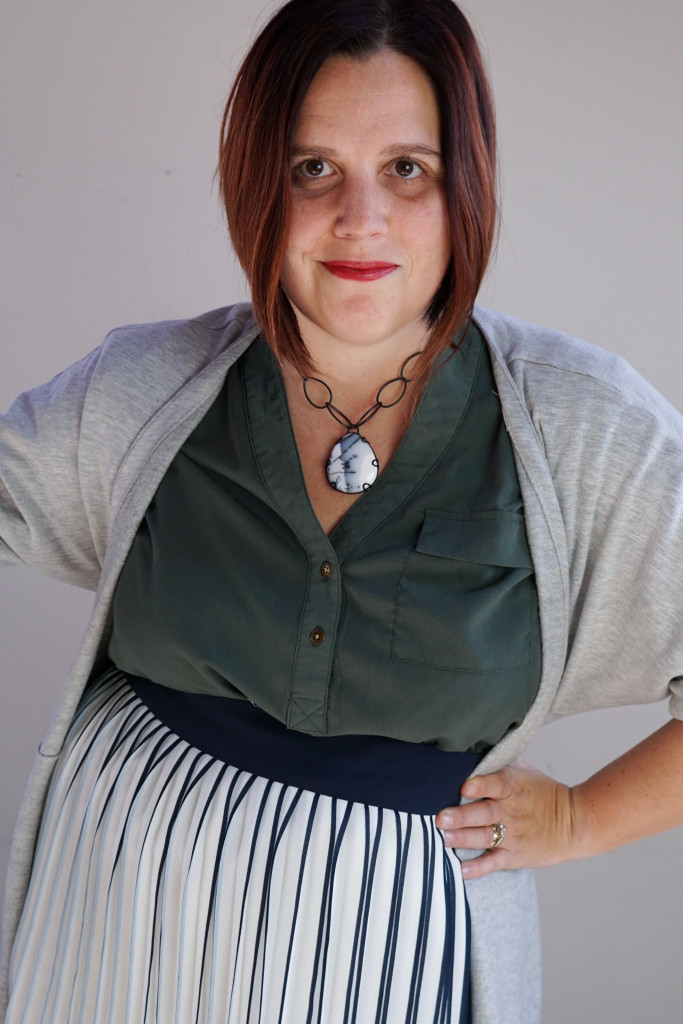 About the challenge: I'm styling this grey wrap dress a different way every day for thirty days. Read more about the challenge (and how I'm aiming for creative style with constraints) in this post.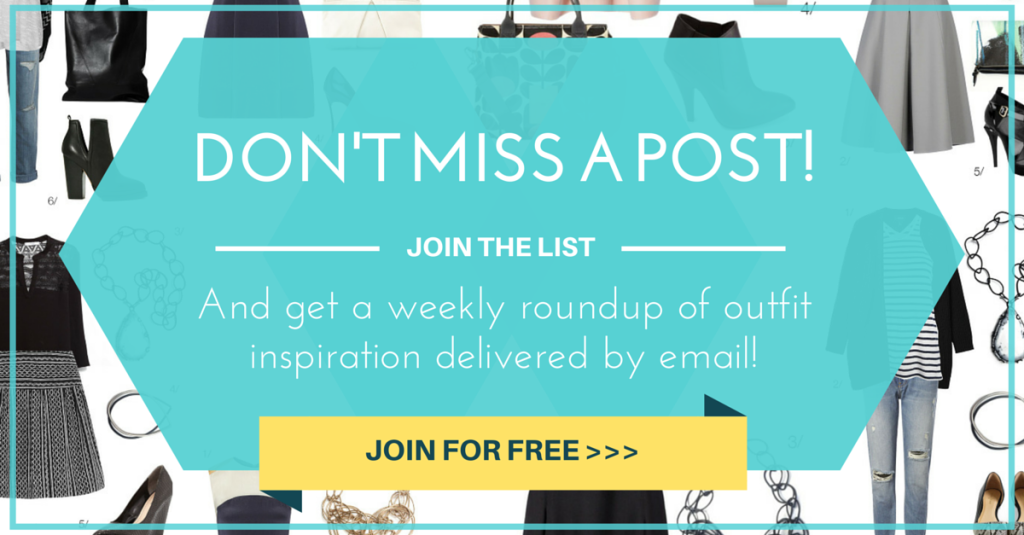 Never miss a post! Get a weekly roundup full of style tips and outfit inspiration delivered by email! Click here to join!