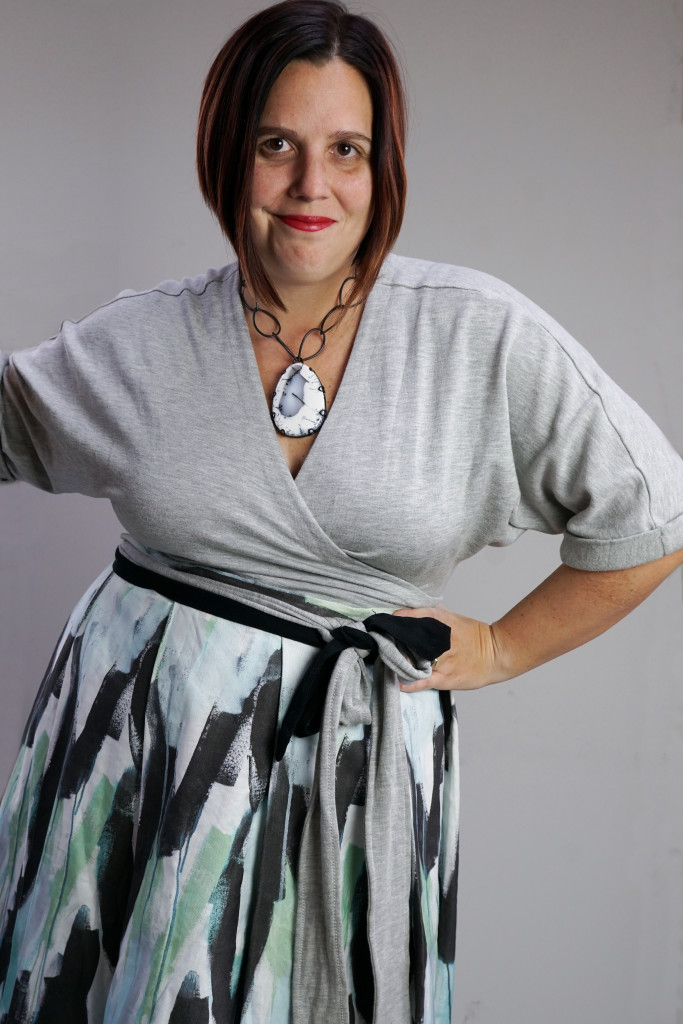 After looking back on last week's outfits, I decided for the third week of my one dress, thirty ways challenge, it was time to add in a little pattern. (Beyond stripes, which I've worn in a few outfits.) Of course, my first choice for adding in some pattern is this pleated wrap skirt, which I made a few years ago, from fabric based on one of my paintings.
Unfortunately, I really didn't love the way the wrap dressed stuck out under the bottom of the skirt. (I couldn't make it feel sort of intentional like I did with this look.) At the start of the project, someone on Instagram had suggested I cut the bottom of the wrap dress to make it shorter, but I actually love the length of it when I wear it as a duster, so scissors aren't an option.
But today, I simply folded up the bottom of the wrap dress (so it would be shorter than the skirt) and held it in place with a handful of safety pins. And voila! Now it doesn't stick out of the bottom. And while it's not a solution to shorten the dress on it's own, it's certainly a quick and easy way to hide the bottom of the dress under a shorter skirt.
And for today's look, I opted for the bold Contra necklace, because I liked how the scale of the larger stone works with the scale of the pattern in the skirt.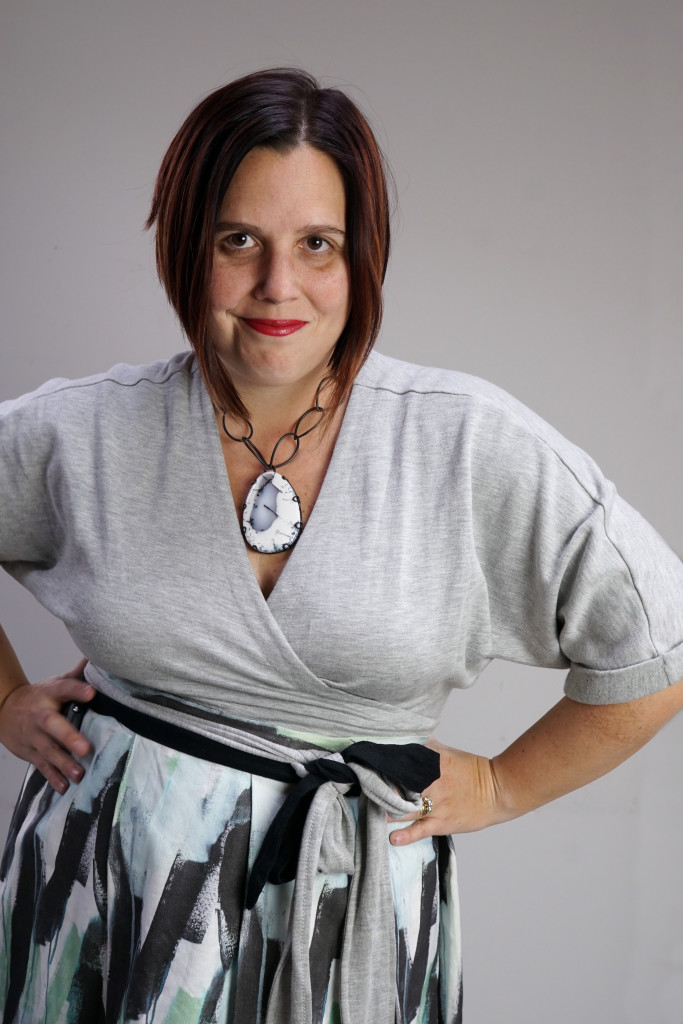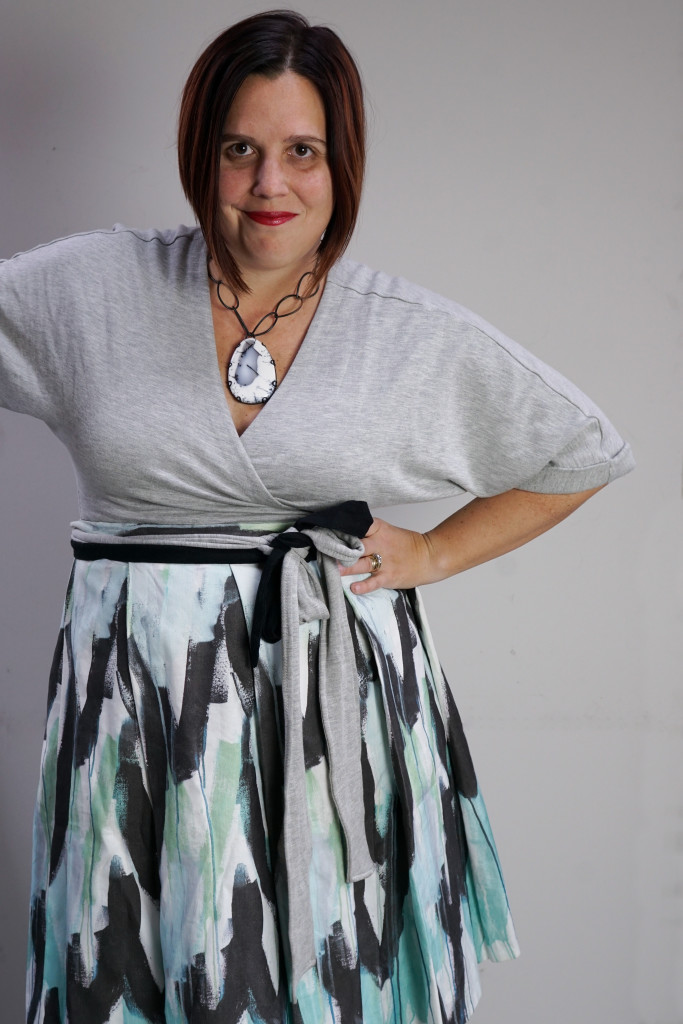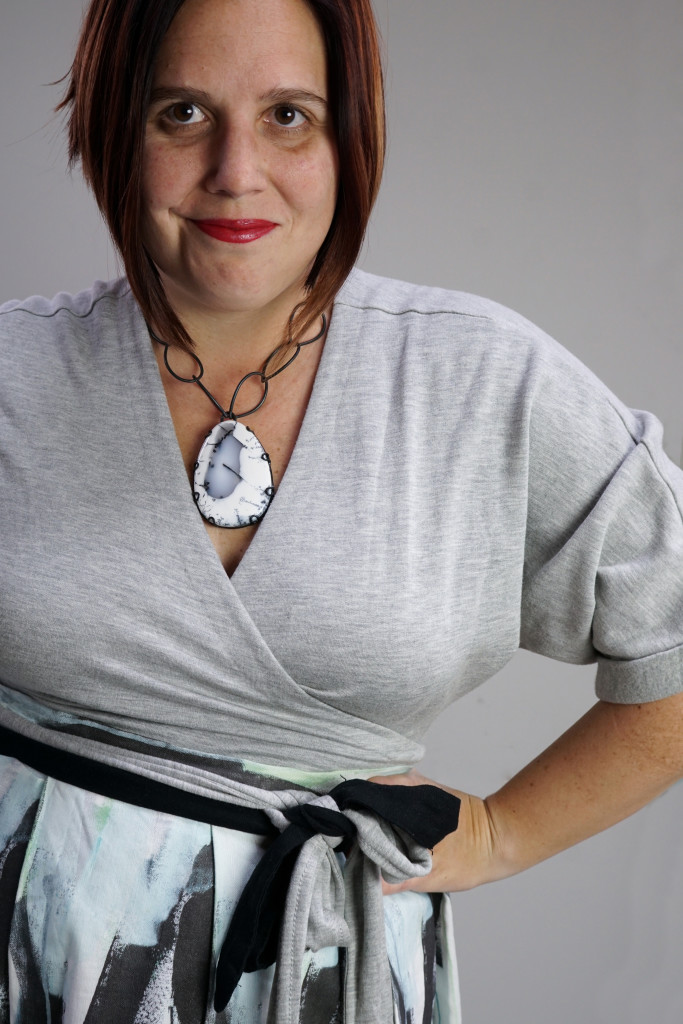 About the challenge: I'm styling this grey wrap dress a different way every day for thirty days. Read more about the challenge (and how I'm aiming for creative style with constraints) in this post.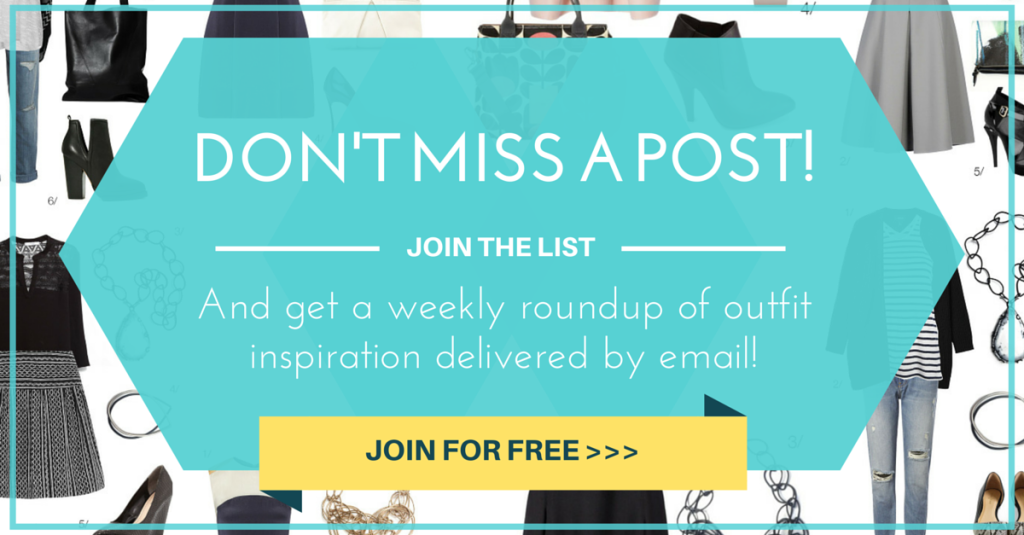 Never miss a post! Get a weekly roundup full of style tips and outfit inspiration delivered by email! Click here to join!