Today's outfit is another attempt to inject some pattern into my looks for this challenge. My original plan was to wear a skirt over the patterned dress (kind of like I did with this look) but I ended up really liking the printed dress on it's own with the wrap dress as a duster over it. I think the fact that it snowed this week (and that it's now magically wintery white outside instead of just gross and brown) has me really feeling the white, navy, and grey color palette of this look.
I might still do another version of this outfit with a skirt (since I do have 13 more looks to come up with!) especially since I really love the way the bold Contra necklace looks over the print of this top. (I could also see myself wearing this with leggings, in order to make this winter inspired look actually practical for winter!)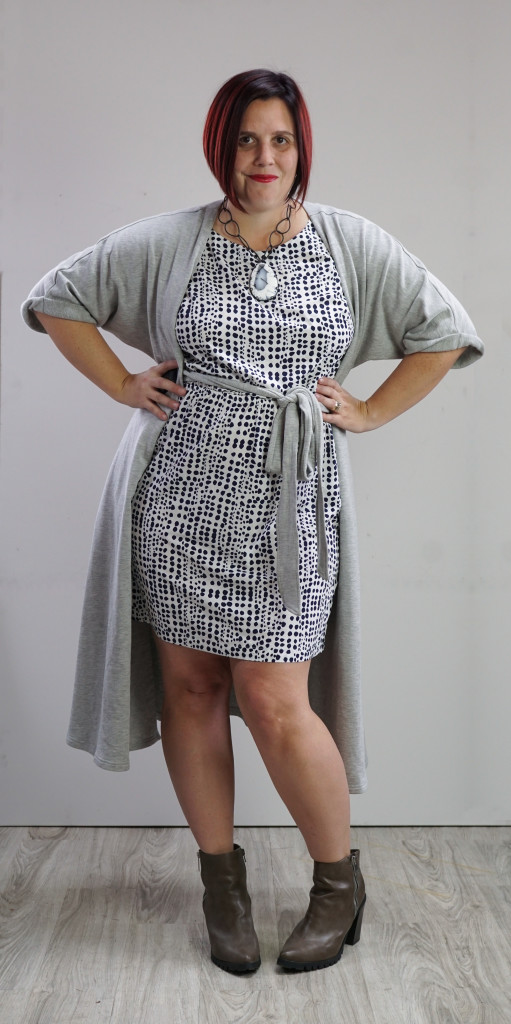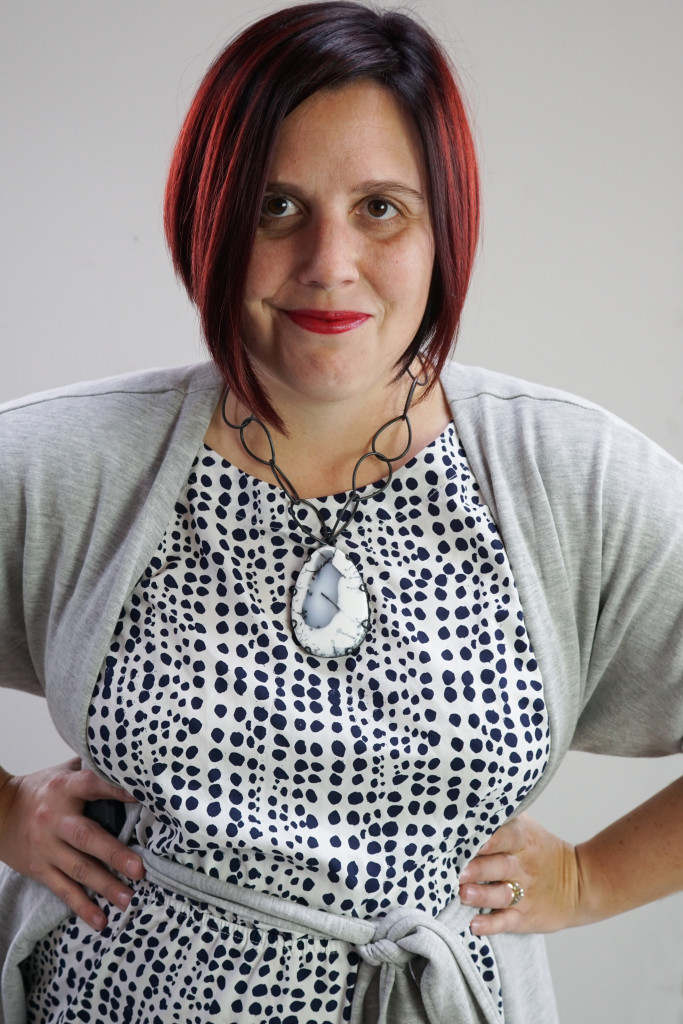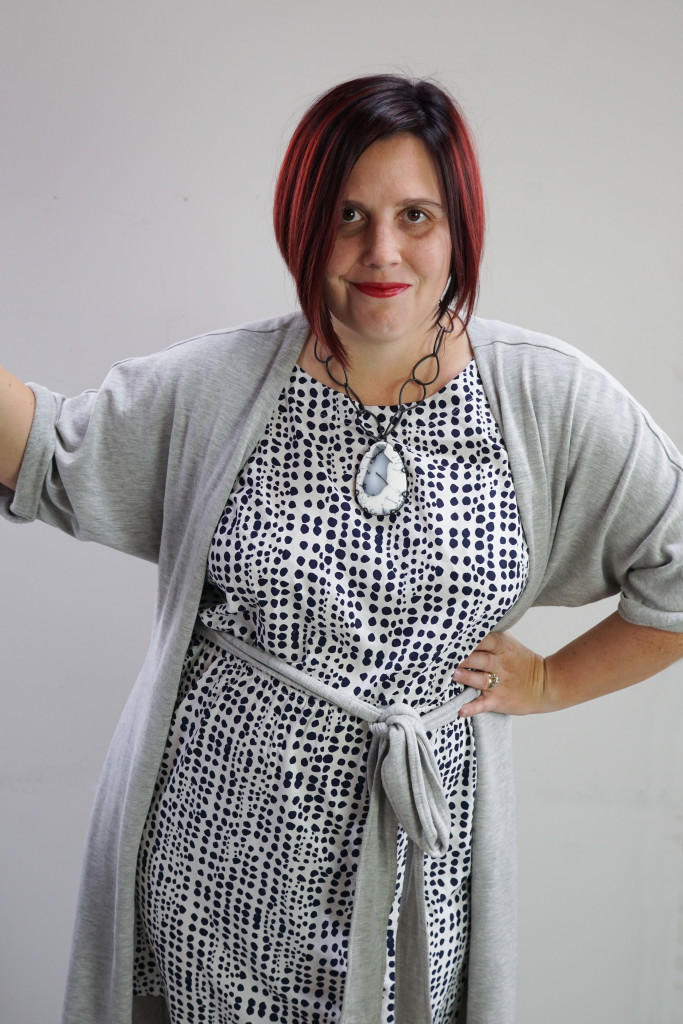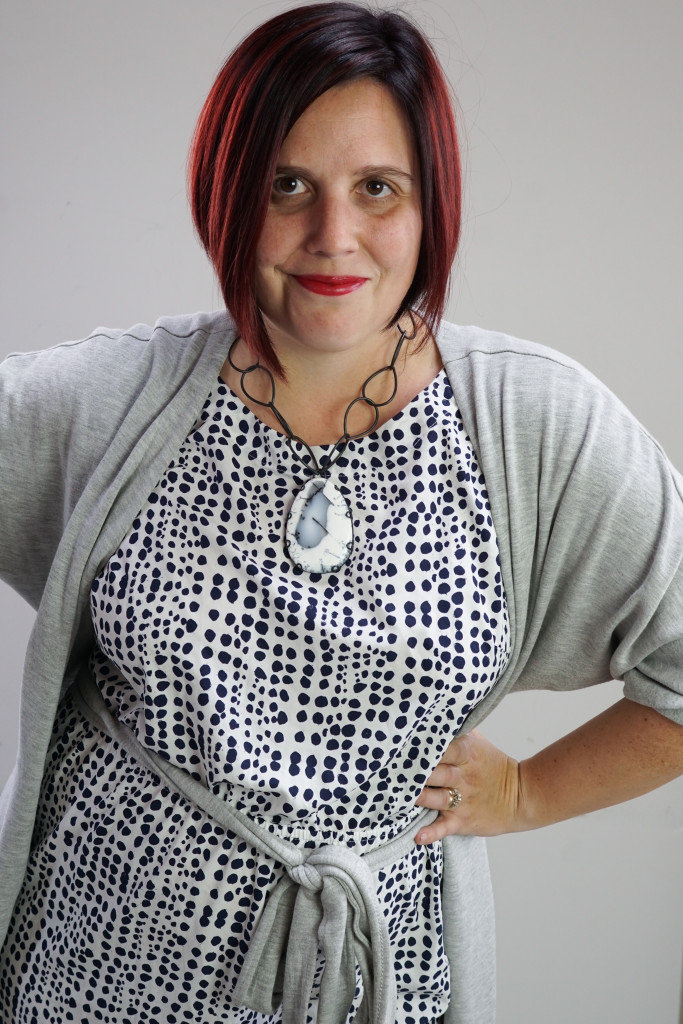 About the challenge: I'm styling this grey wrap dress a different way every day for thirty days. Read more about the challenge (and how I'm aiming for creative style with constraints) in this post.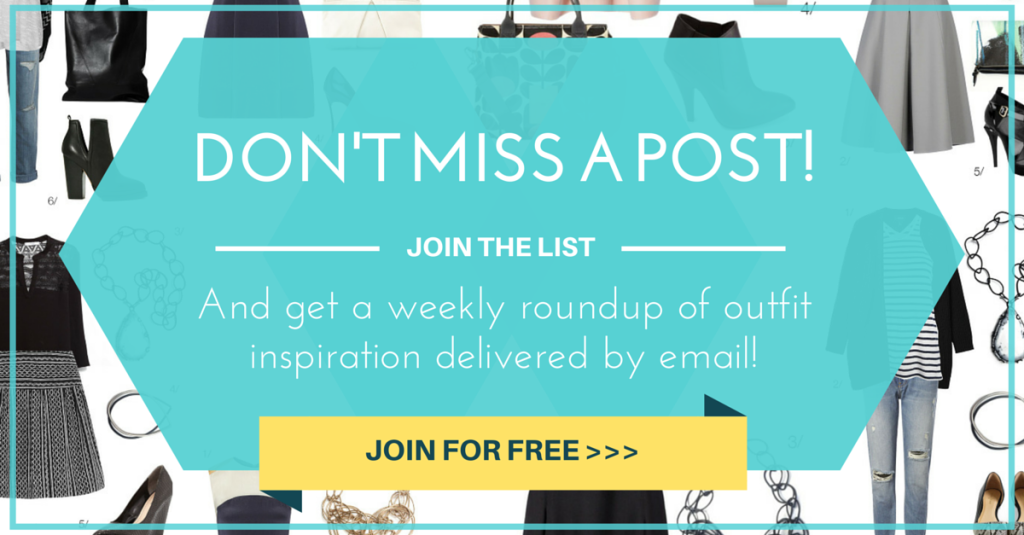 Never miss a post! Get a weekly roundup full of style tips and outfit inspiration delivered by email! Click here to join!