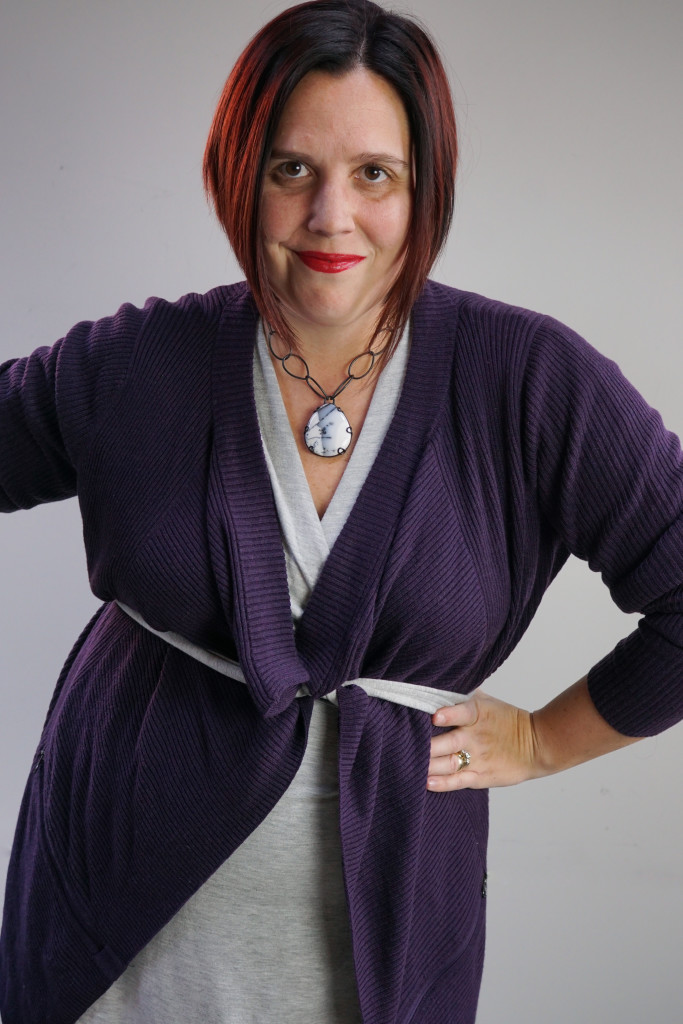 This is one of the outfits that I only feel ok about. I love the purple color of the cardigan with the grey dress (and with my hair) but I tried to get all fancy and tie the belt of the dress over the cardigan, and it just didn't work out as planned. I think if I were to wear this again, I'd just tie the belt on the dress the regular way, and throw the cardigan over top.
Or I might spend a little more time experimenting with a few other ways to tie the belt/dress until I found something I liked better. That's the thing with the creative process (even when it comes to style). Sometimes you nail it on the first try, and sometimes you have to finagle it until it works!
One more thing I am happy with in this outfit: the way the Contra necklace fits perfectly in the neckline of the dress, and the way the colors in the stone pop next to the grey and purple in this outfit!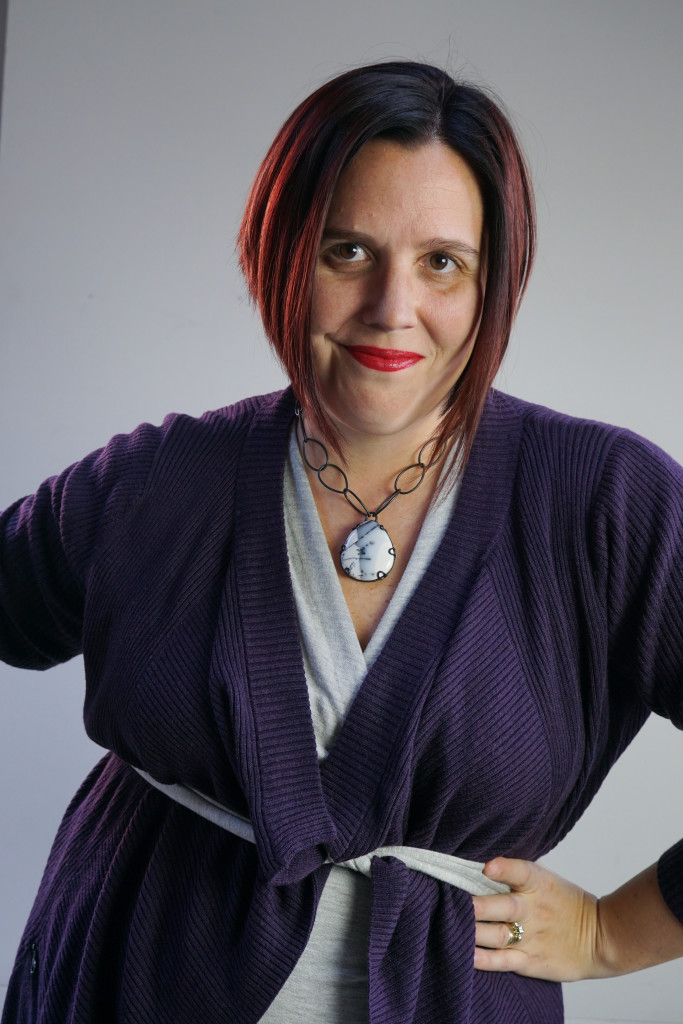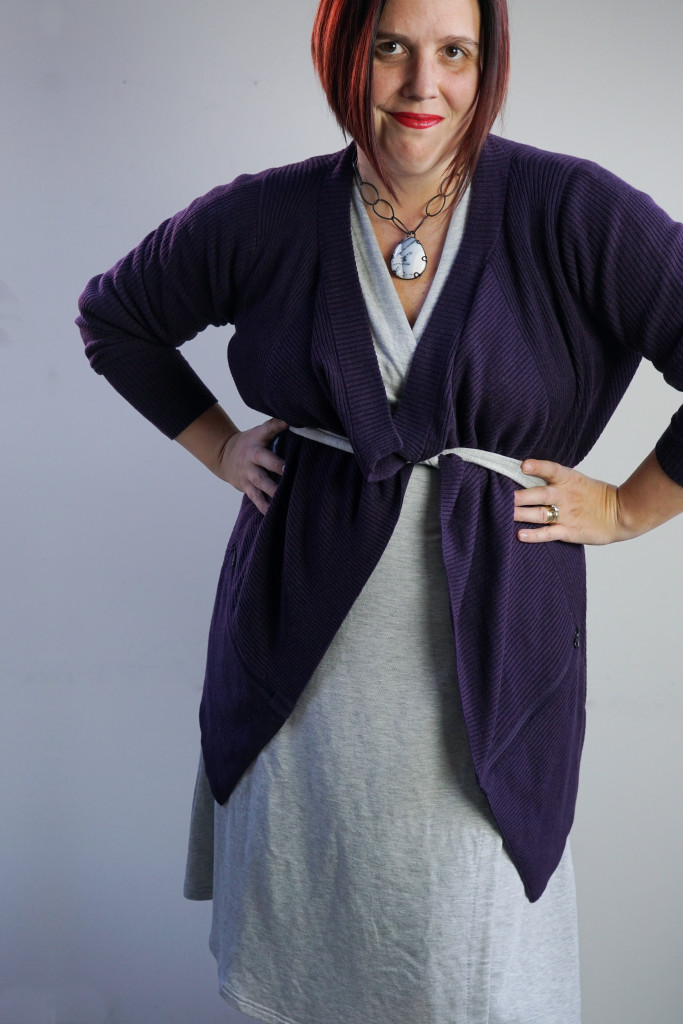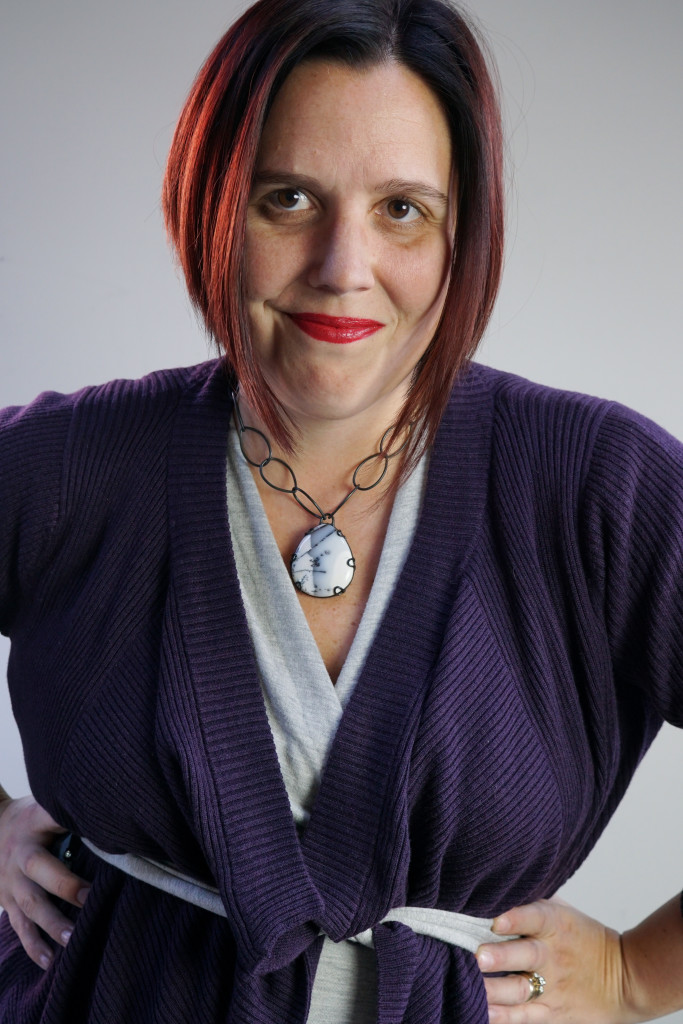 About the challenge: I'm styling this grey wrap dress a different way every day for thirty days. Read more about the challenge (and how I'm aiming for creative style with constraints) in this post.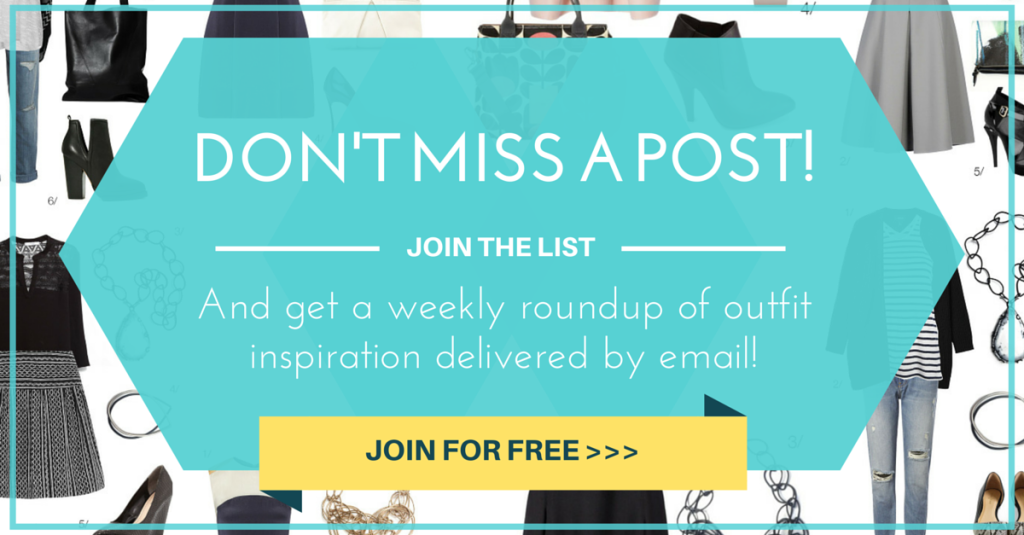 Never miss a post! Get a weekly roundup full of style tips and outfit inspiration delivered by email! Click here to join!