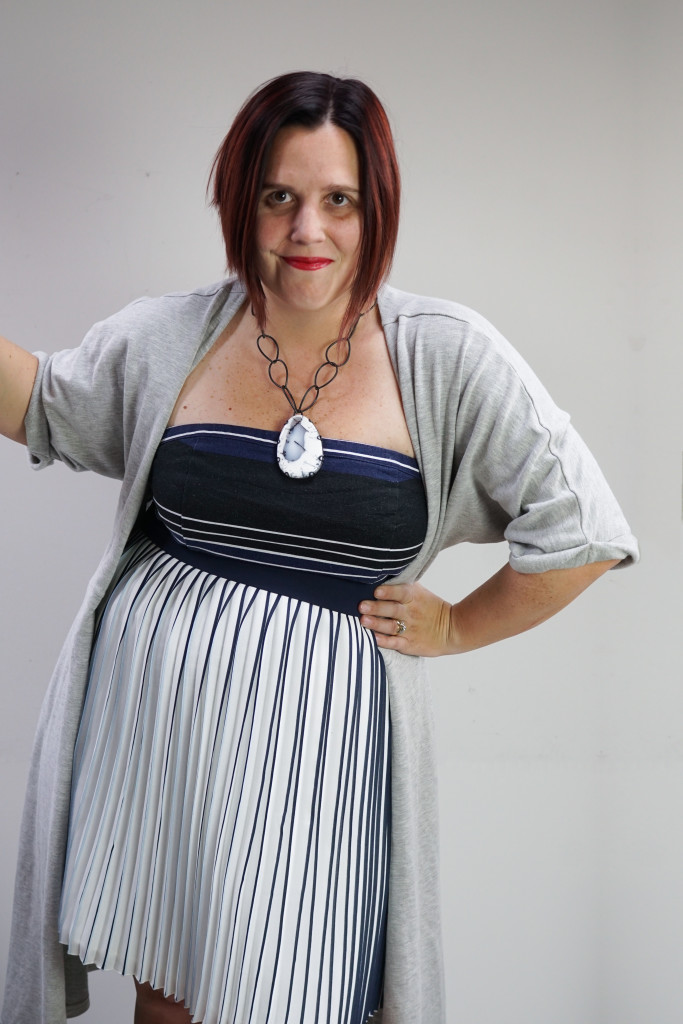 I knew I wanted to wear this pleated skirt at least one more time for the challenge. (Because I love the length, the color, and how long it makes my legs look!) My original thought was to simply wear it with a blue velvet cardigan (like I did here) and the duster over top, but since I'm trying to think about how I can rework pieces I've already worn in the challenge, I did a quick inventory, and decided to wear it over this strapless dress from Day 10.
I love how the colors of the strapless dress and pleated skirt compliment each other, while the stripes running in opposite directions create some visual interest. (And the wrap dress as duster just serves to make these summery pieces more appropriate for colder weather.)
Since the last time I wore both the strapless dress and pleated skirt for this challenge I wore the smaller Contra necklace, I opted for the bold Contra necklace this time around. (With a chain extender just to give it a bit more length!)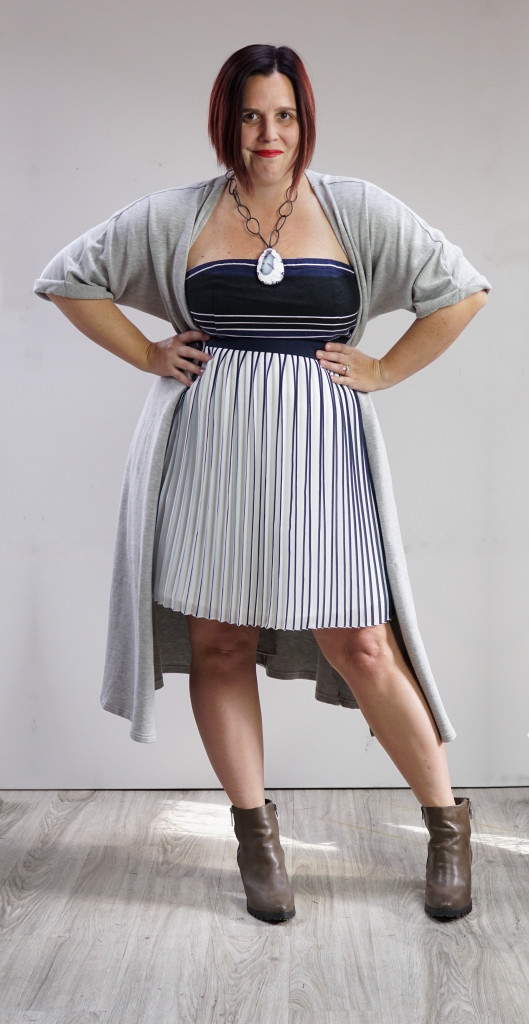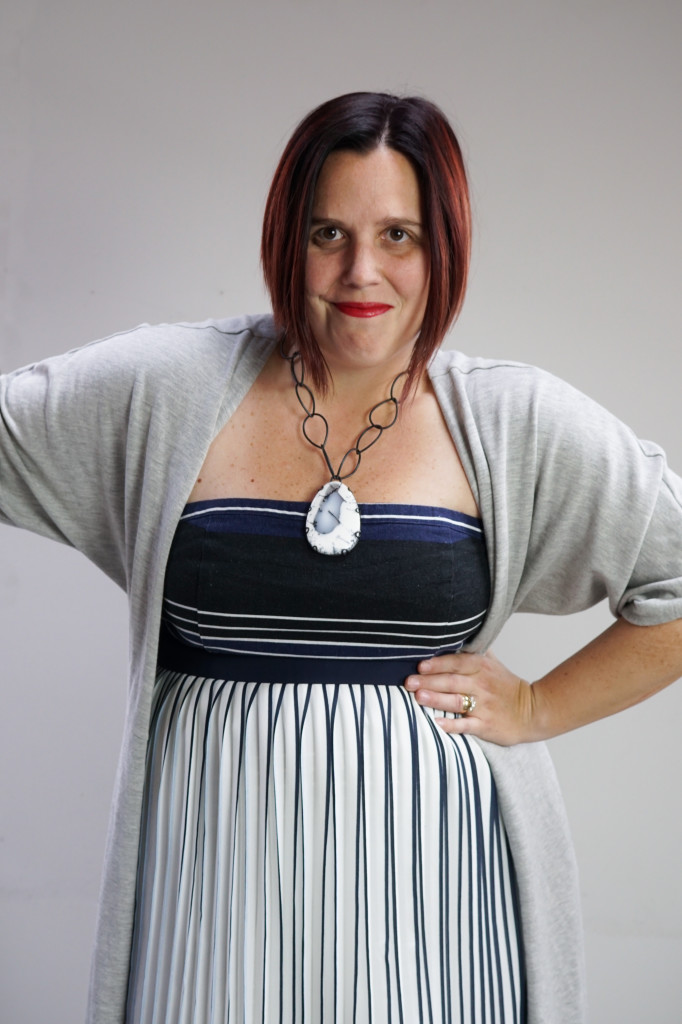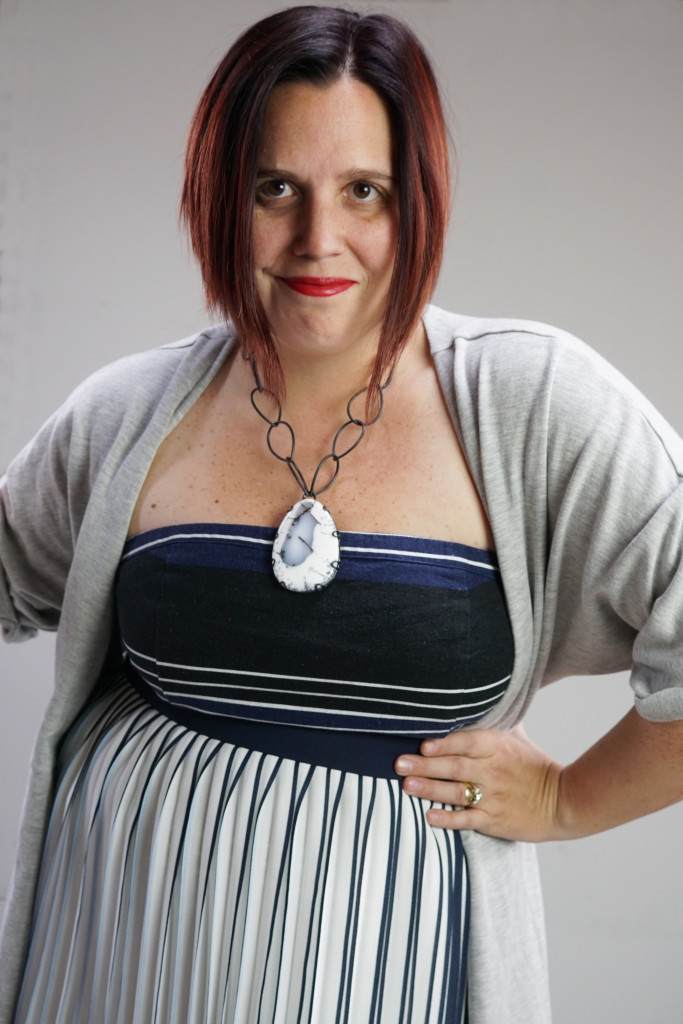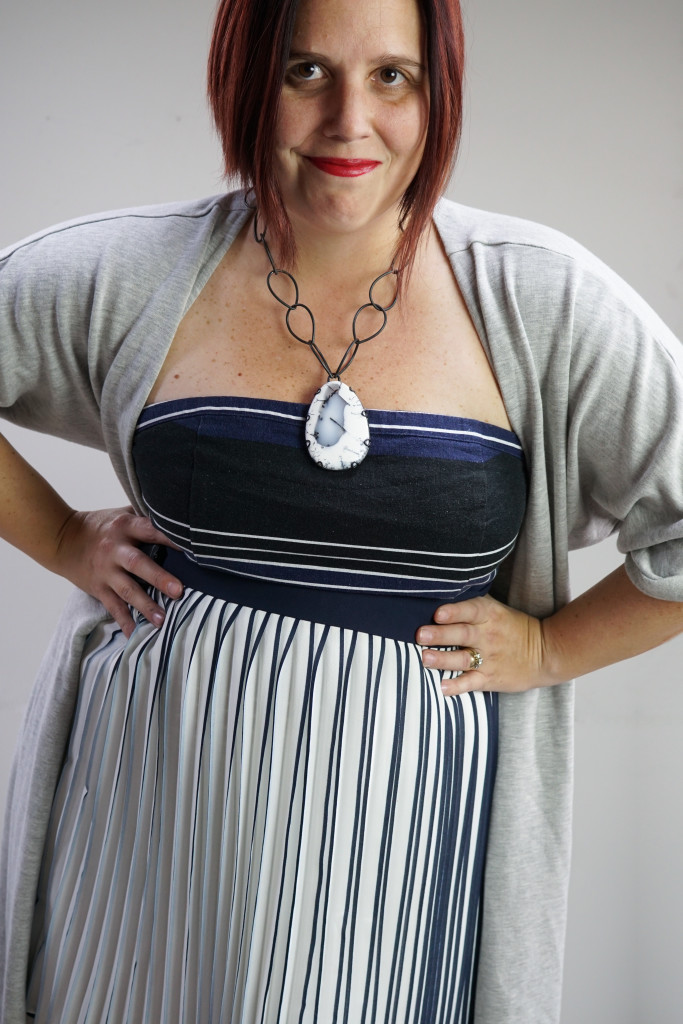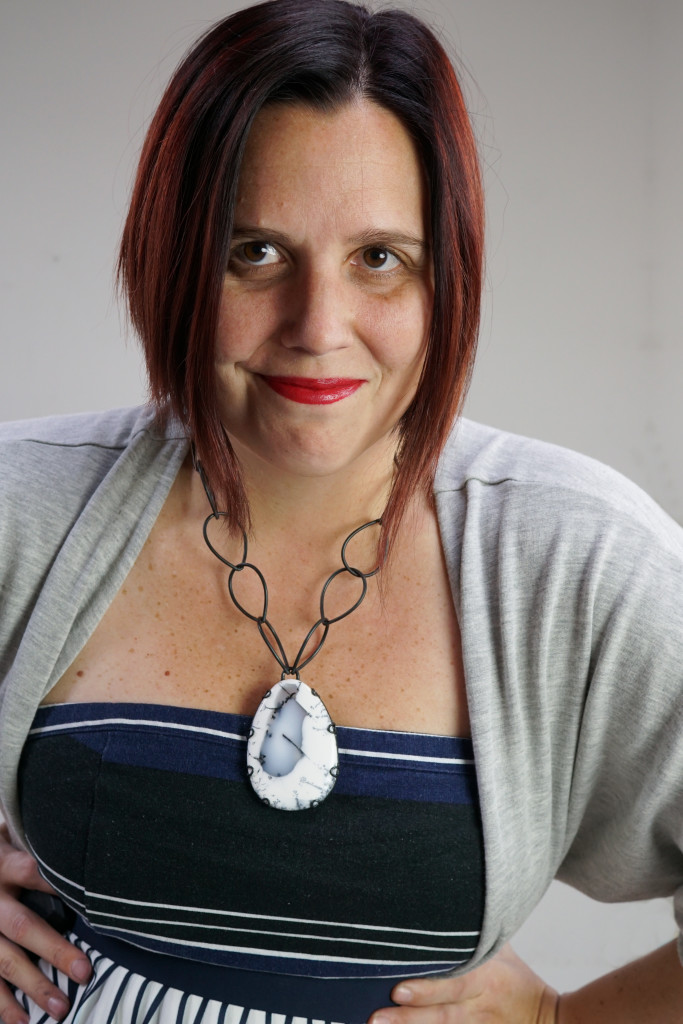 About the challenge: I'm styling this grey wrap dress a different way every day for thirty days. Read more about the challenge (and how I'm aiming for creative style with constraints) in this post.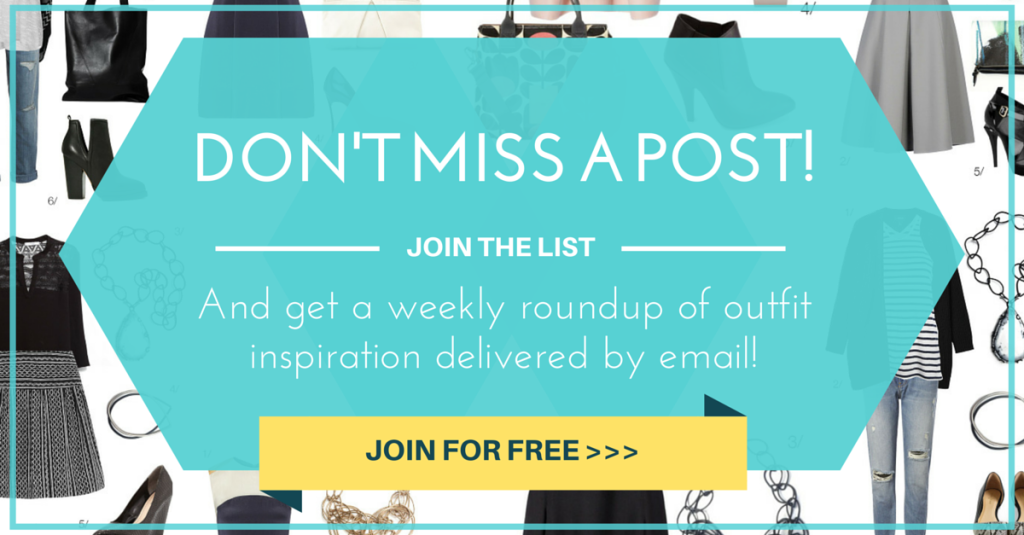 Never miss a post! Get a weekly roundup full of style tips and outfit inspiration delivered by email! Click here to join!