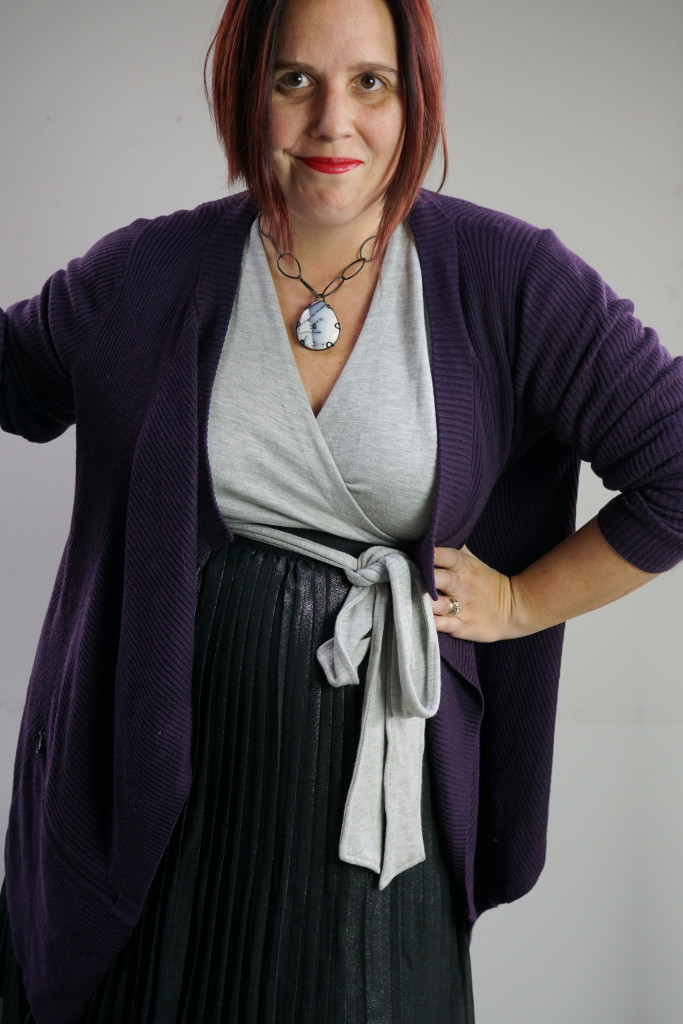 I really wanted to give this purple cardigan another go, because I love the color (both on me and with the grey of the dress), but didn't exactly love the way I styled it the first time around. Since I didn't quite love the way the cardigan laid on the bottom half of the dress, I opted to add the black metallic pleated skirt to the mix. (Which now makes four appearances for that skirt, clearly it's becoming a workhorse in this challenge!) I also decided not to get fancy with the ties this time, and simply wear the cardigan over the dress and skirt combo.
The result is an outfit that's seriously cozy (a sweatshirt dress and cardigan!?!) with just a hint of glam in the skirt. I also used my safety pin trick again on the bottom of the wrap dress, so that it didn't stick out under the skirt.
And since there was a lot going on with the layers in this look, I opted for the smaller Contra necklace!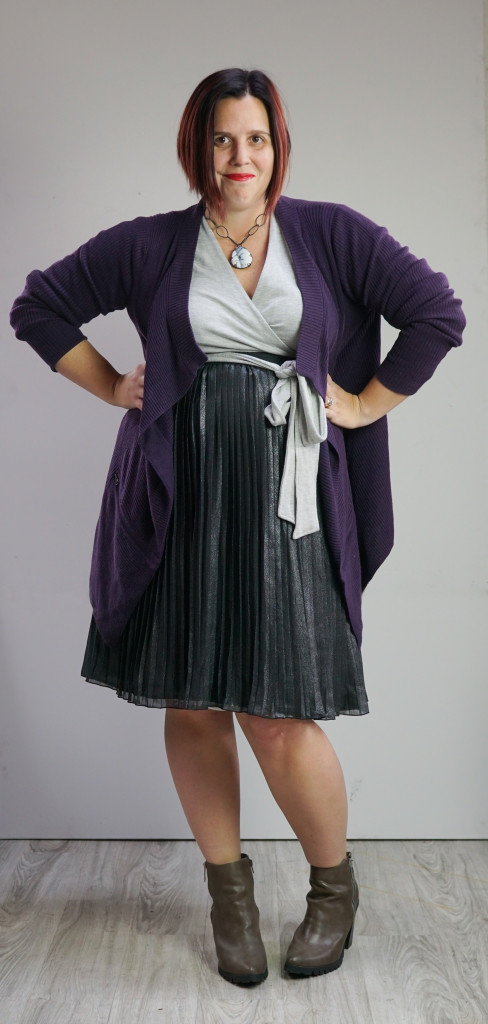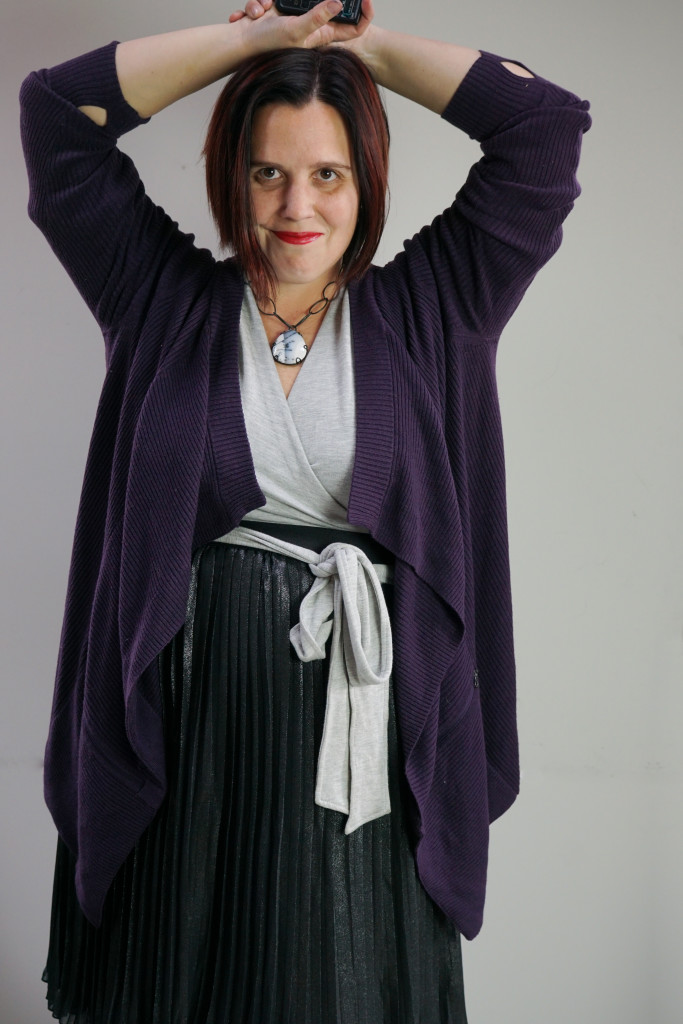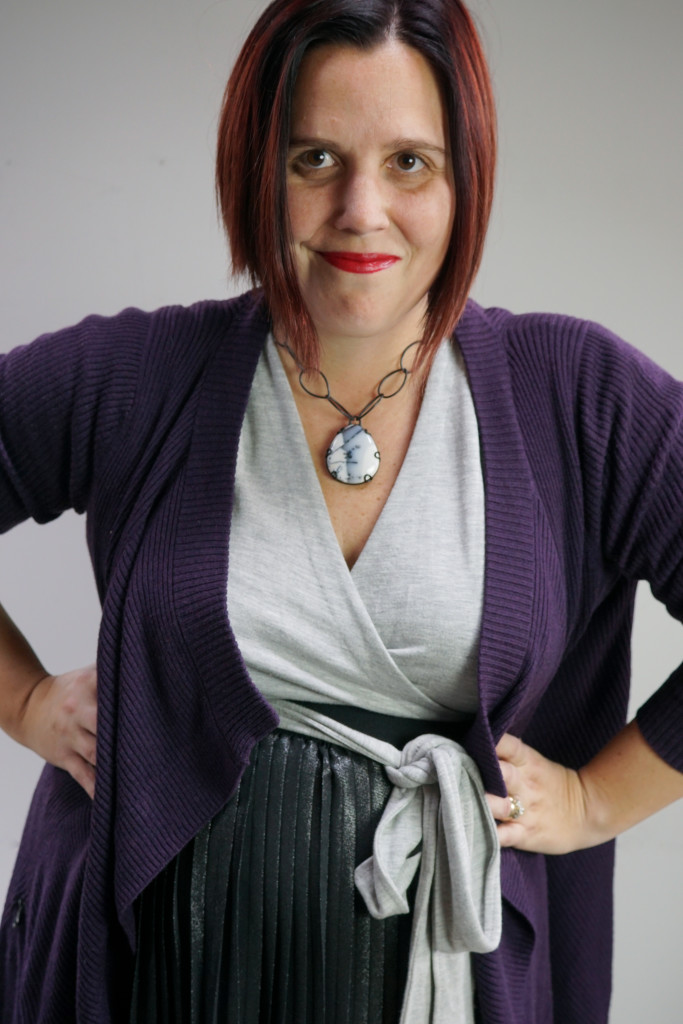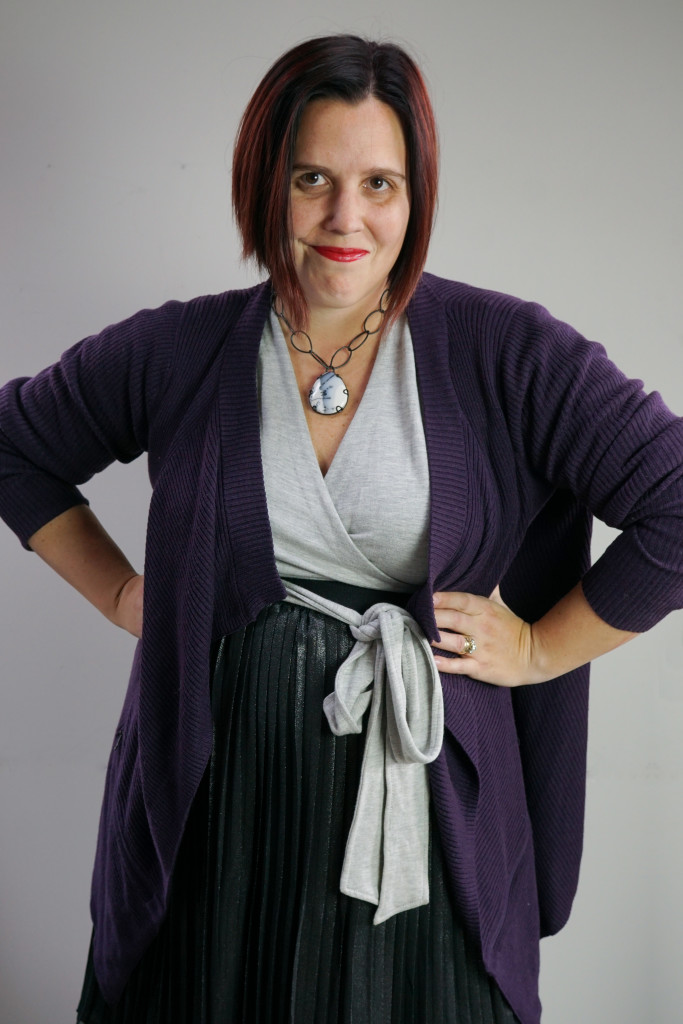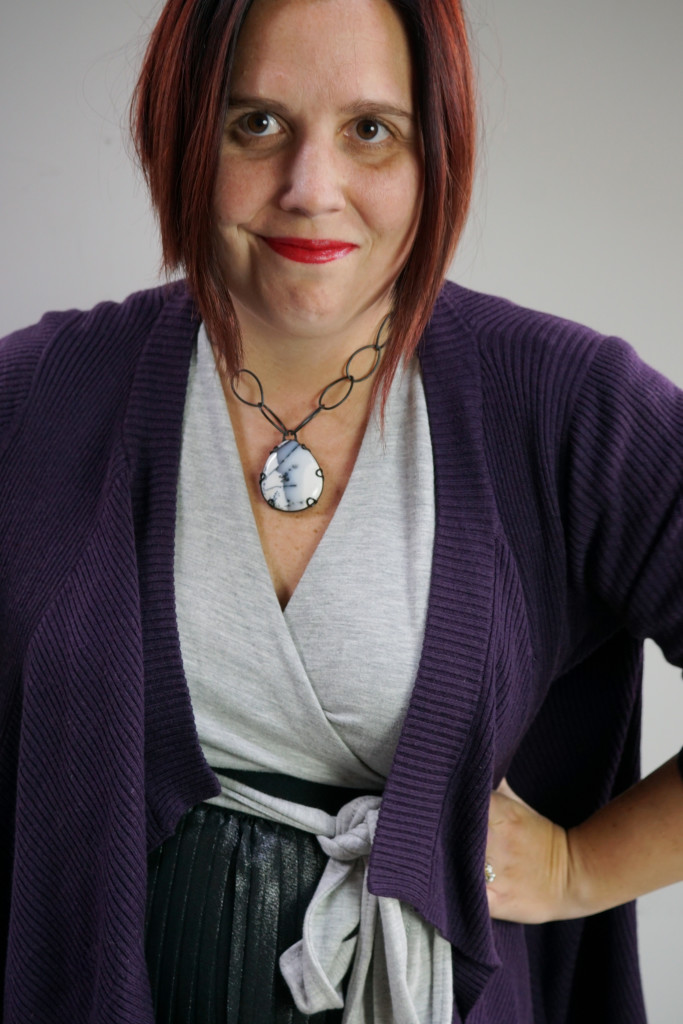 About the challenge: I'm styling this grey wrap dress a different way every day for thirty days. Read more about the challenge (and how I'm aiming for creative style with constraints) in this post.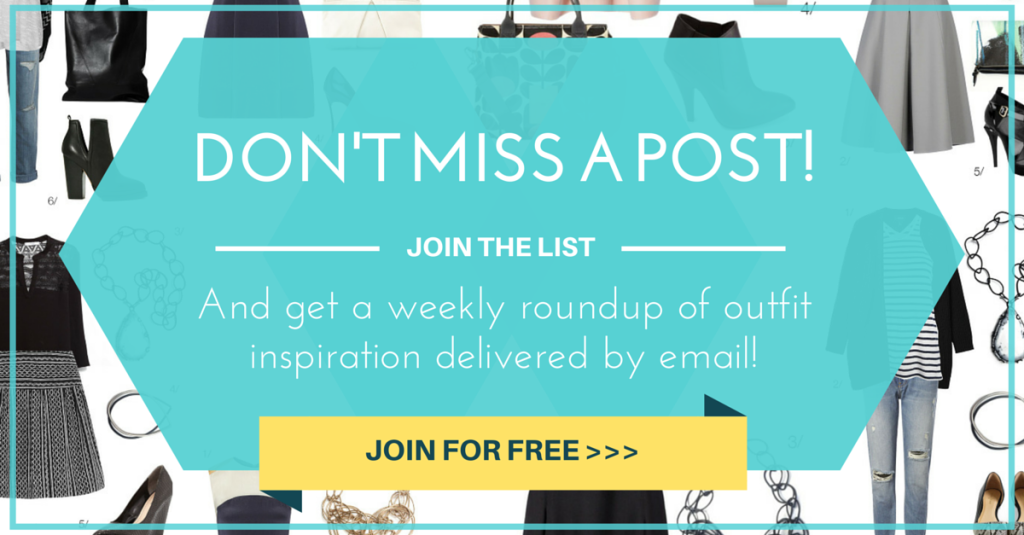 Never miss a post! Get a weekly roundup full of style tips and outfit inspiration delivered by email! Click here to join!