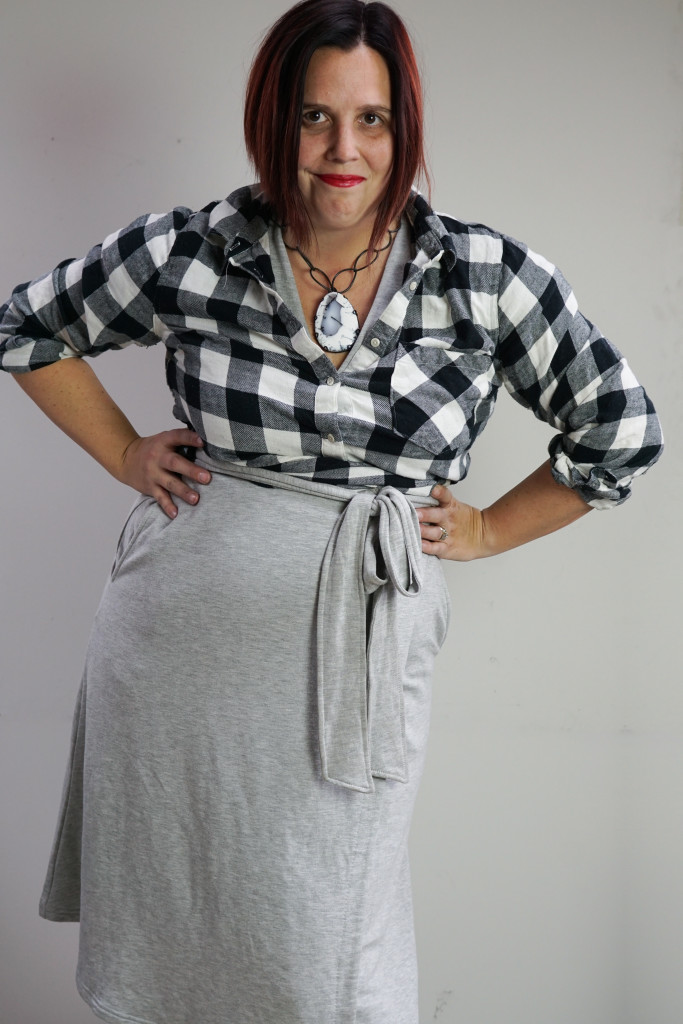 This is my third time wearing this plaid shirt for the challenge, and it's definitely my favorite version yet. I love how simply wearing it on top of the dress allows the bold black and white pattern to pop, and I love how rolling the shirt to the waist of the dress gives it the feel of a long skirt.
I did realize that the challenge of this dress is that, because it has such full sleeves, it makes it super difficult to actually layer another shirt on top. (There's a lot of scrunched up fabric on my upper arms which I'm pretty much just choosing to ignore.) However, I love the idea of this look. (And the potential for the several other flannel shirts I own that I've never quite figured out how to style properly.)
So my first order of business when this challenge is over is to get myself some sweatshirt fabric and attempt to make myself a wrap skirt that emulates the bottom of this dress. If it works out like I envision in my head, I'll definitely be sharing more than a few outfits here on the blog. (And hopefully making it in more than one color!)
And for this look, I opted with the bold Contra necklace, because I just love the scale of the stone with the scale of the buffalo plaid!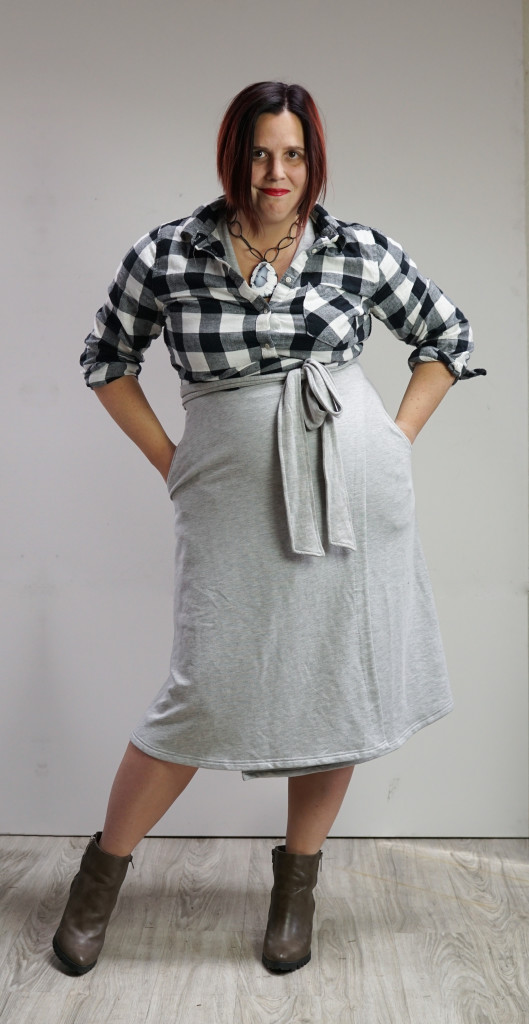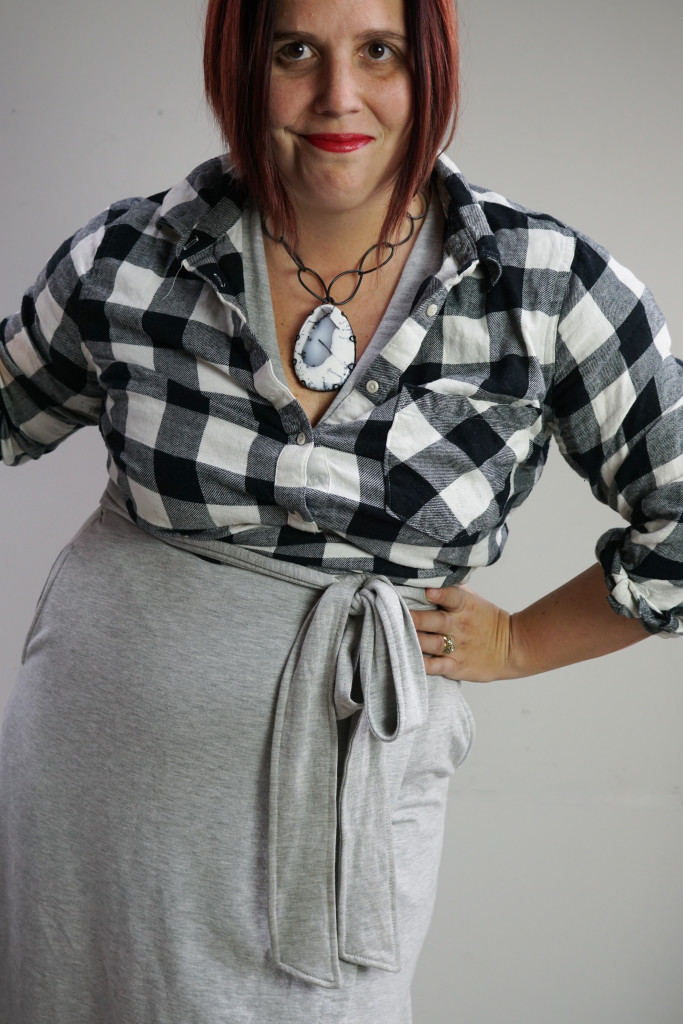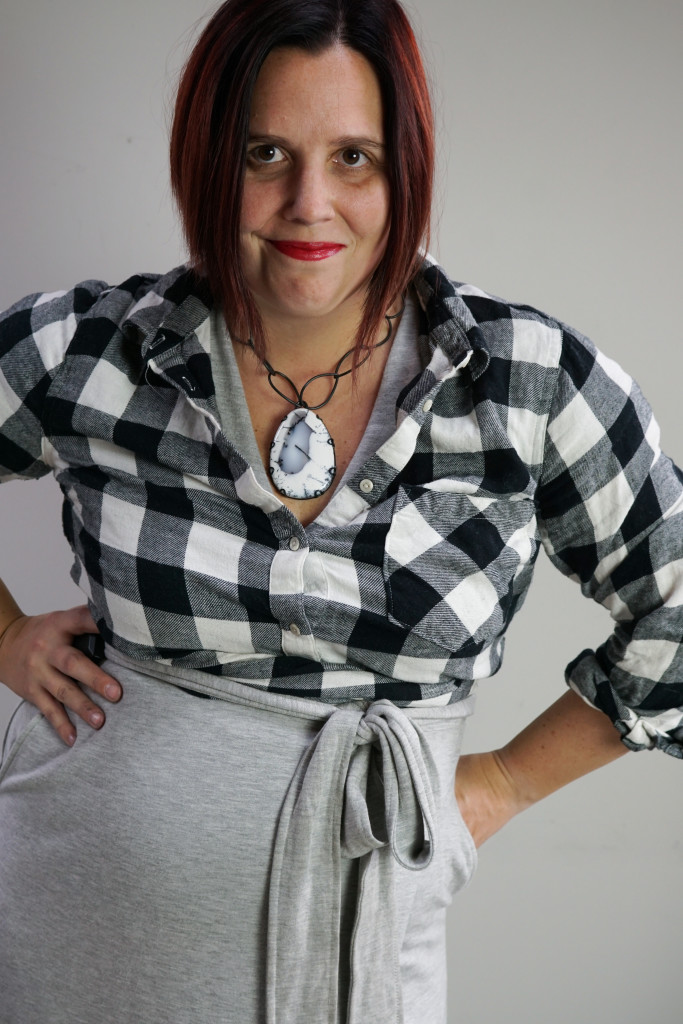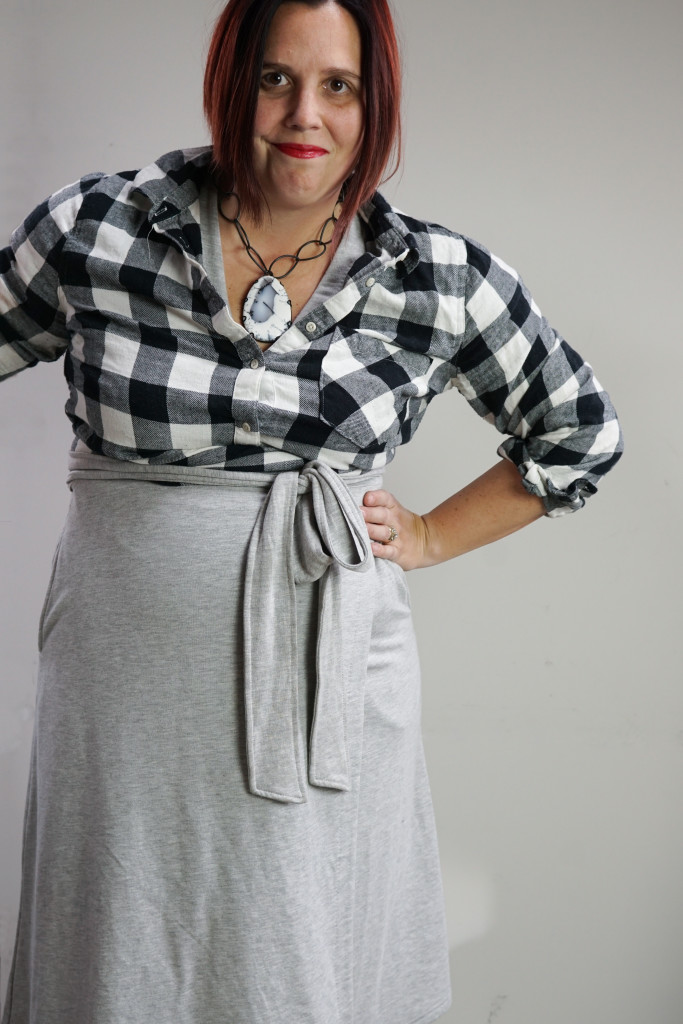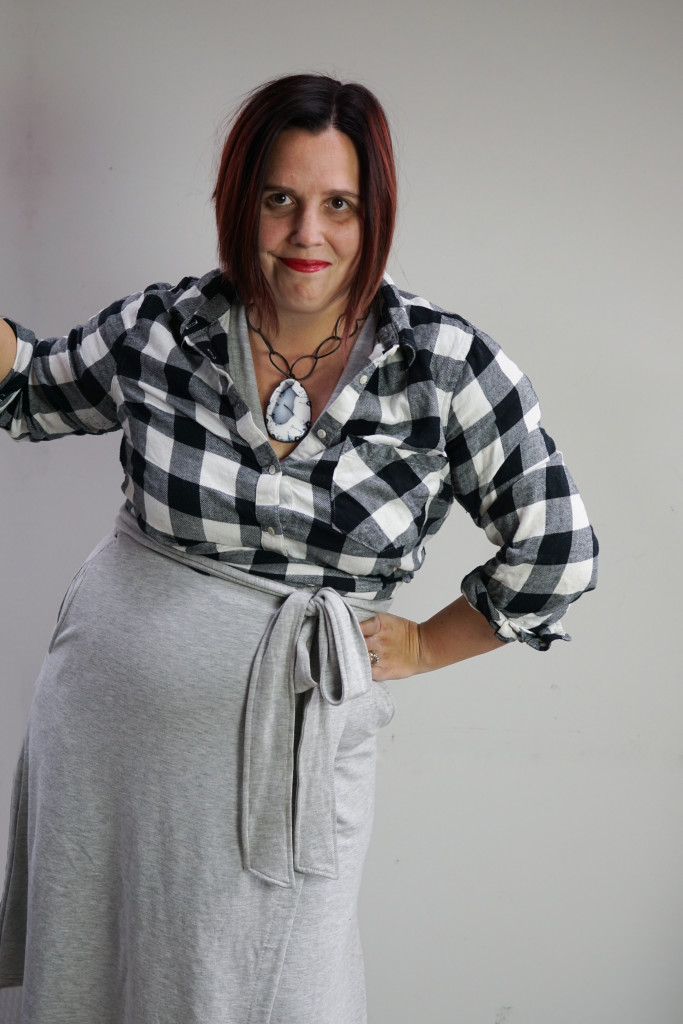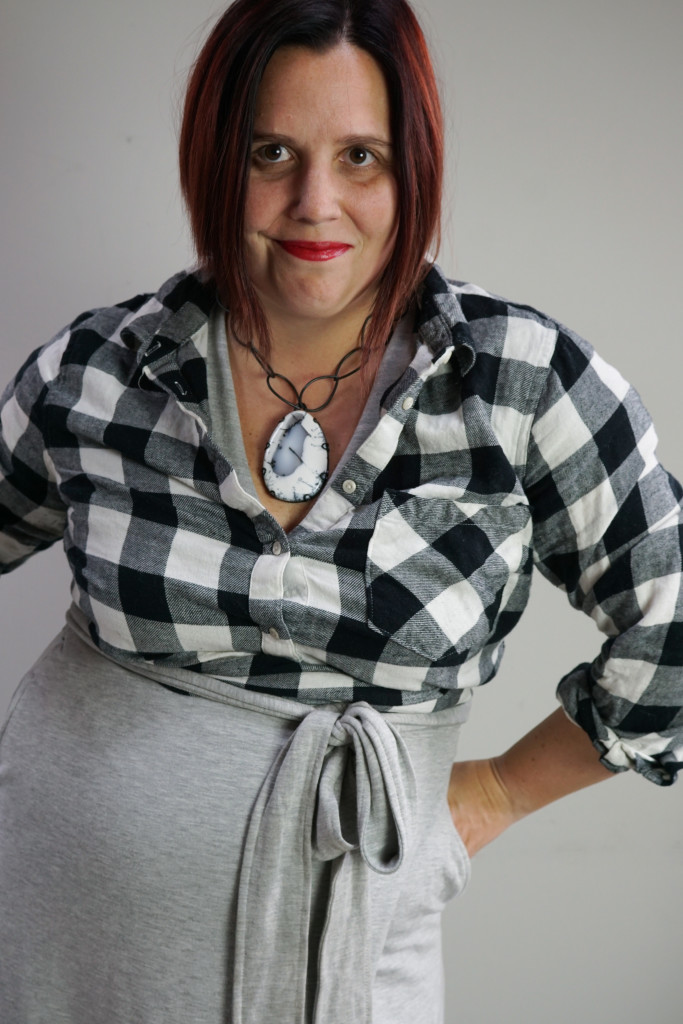 About the challenge: I'm styling this grey wrap dress a different way every day for thirty days. Read more about the challenge (and how I'm aiming for creative style with constraints) in this post.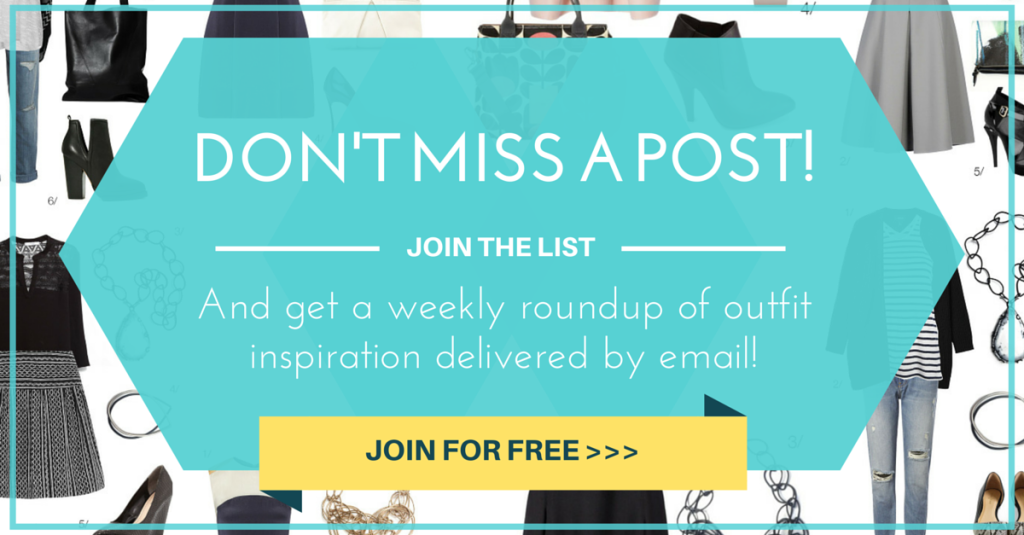 Never miss a post! Get a weekly roundup full of style tips and outfit inspiration delivered by email! Click here to join!