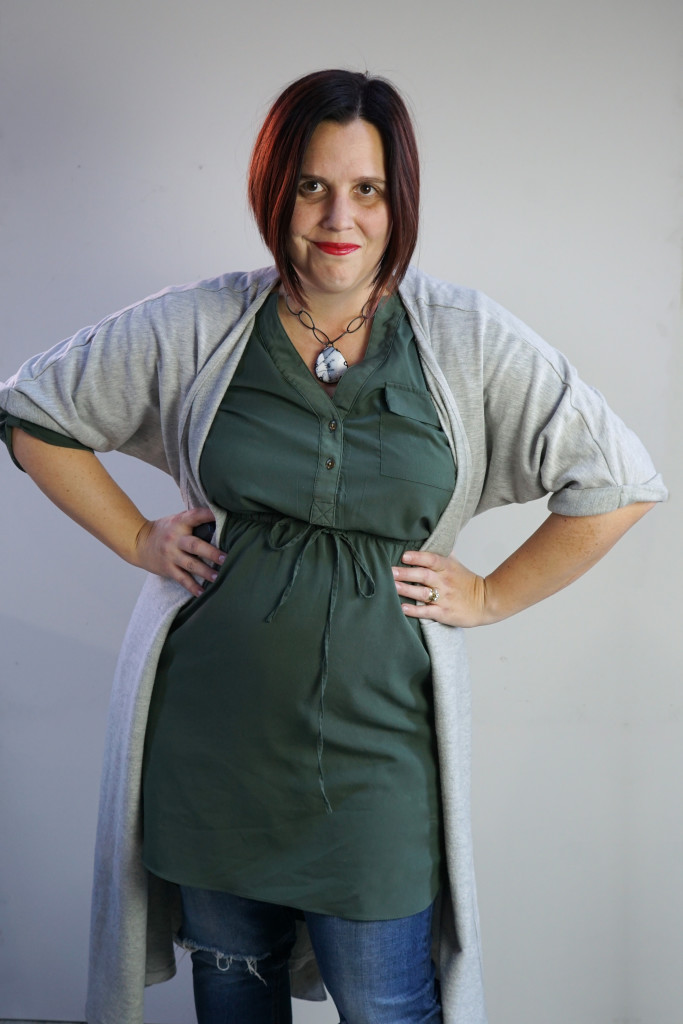 It's sort of hard to believe I made it 28 days into this challenge before wearing a pair of jeans! I love jeans, and practically live in them, but I really wanted to force myself to do something different with this challenge. Still, I knew at some point I was going to want to style the dress as duster with a pair of jeans. (And to keep in the spirit of the challenge I opted to wear them with the green shirtdress I wore on Day 14. And I opted for the smaller Contra necklace, because it works so well in the neckline of that dress!)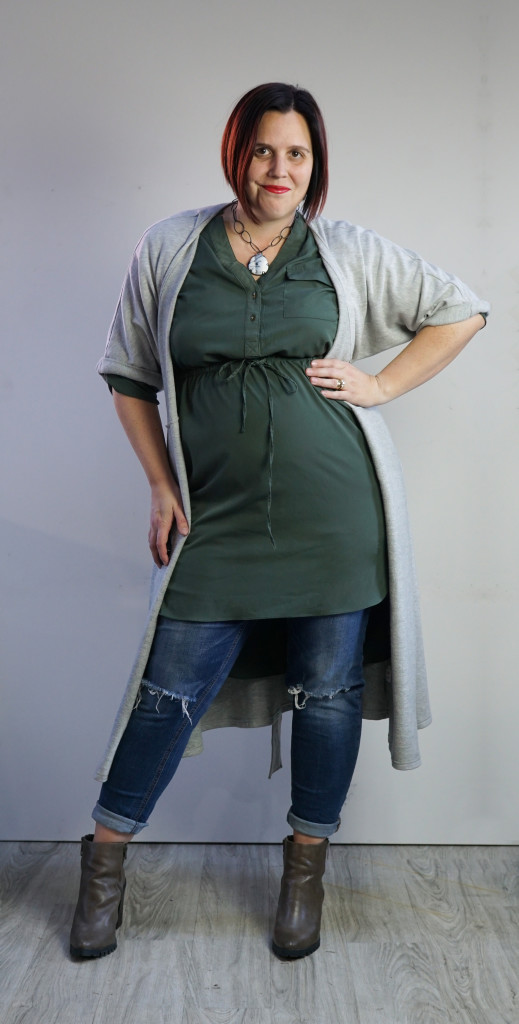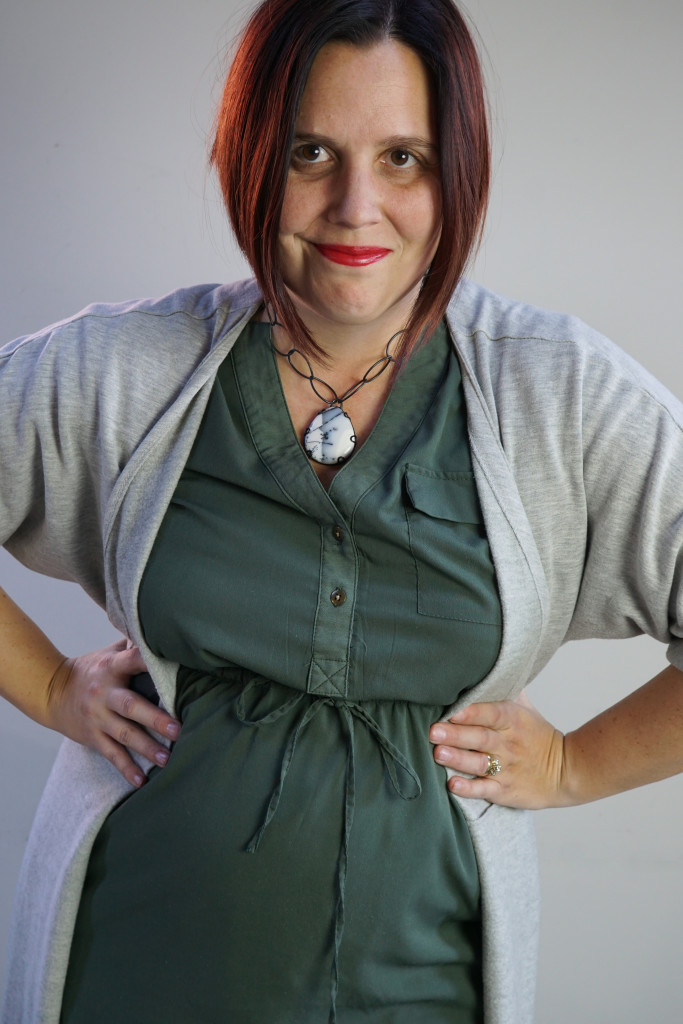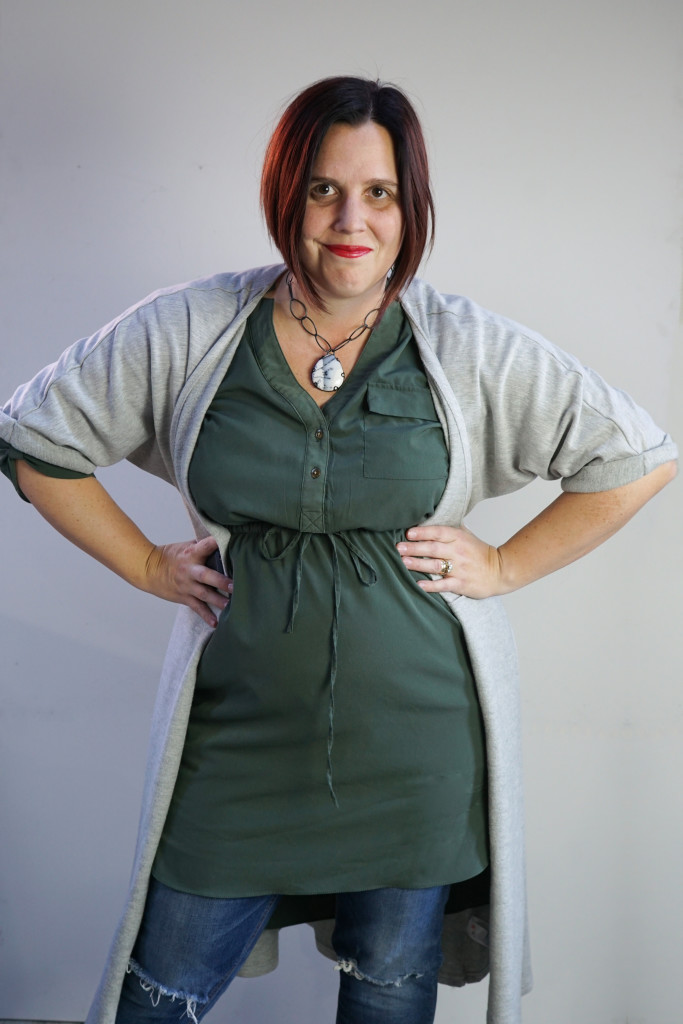 Oh yeah, and a friend on Instagram commented that she wanted me to wear the dress as a scarf (or do something really crazy and pile it on my head like a hat). And today's outfit seemed like the perfect opportunity to get a little crazy, so here's version 2, where I'm wearing the dress as a sharf. (That's a shirt/scarf, in case you were wondering!) And if you saw my Instagram post today, you know I can pull this off simply because I decided I can!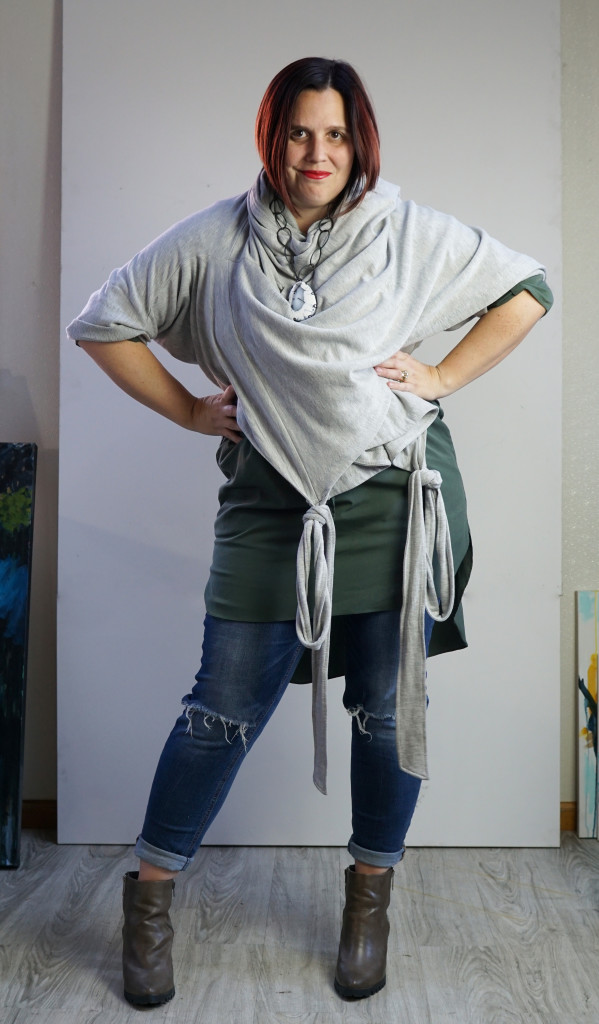 About the challenge: I'm styling this grey wrap dress a different way every day for thirty days. Read more about the challenge (and how I'm aiming for creative style with constraints) in this post.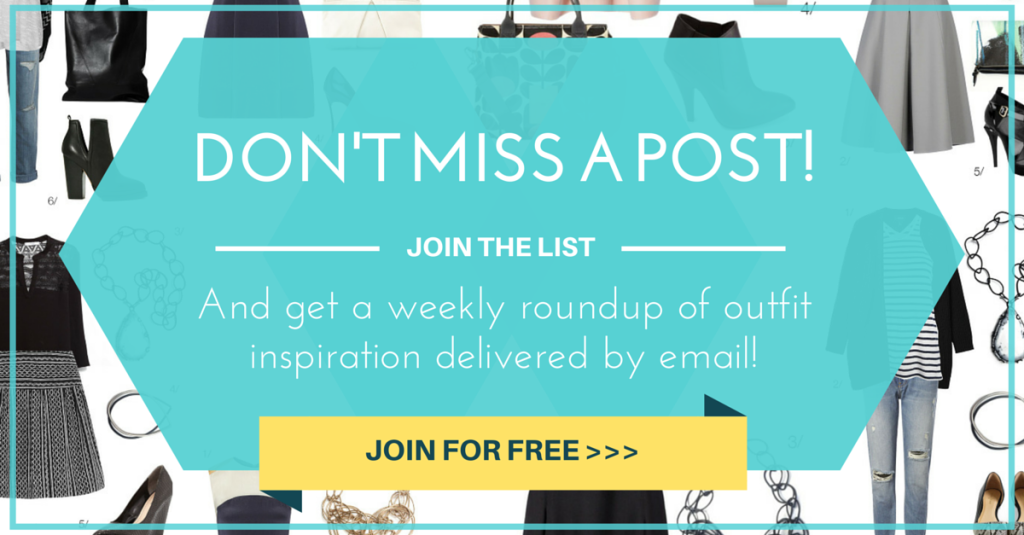 Never miss a post! Get a weekly roundup full of style tips and outfit inspiration delivered by email! Click here to join!