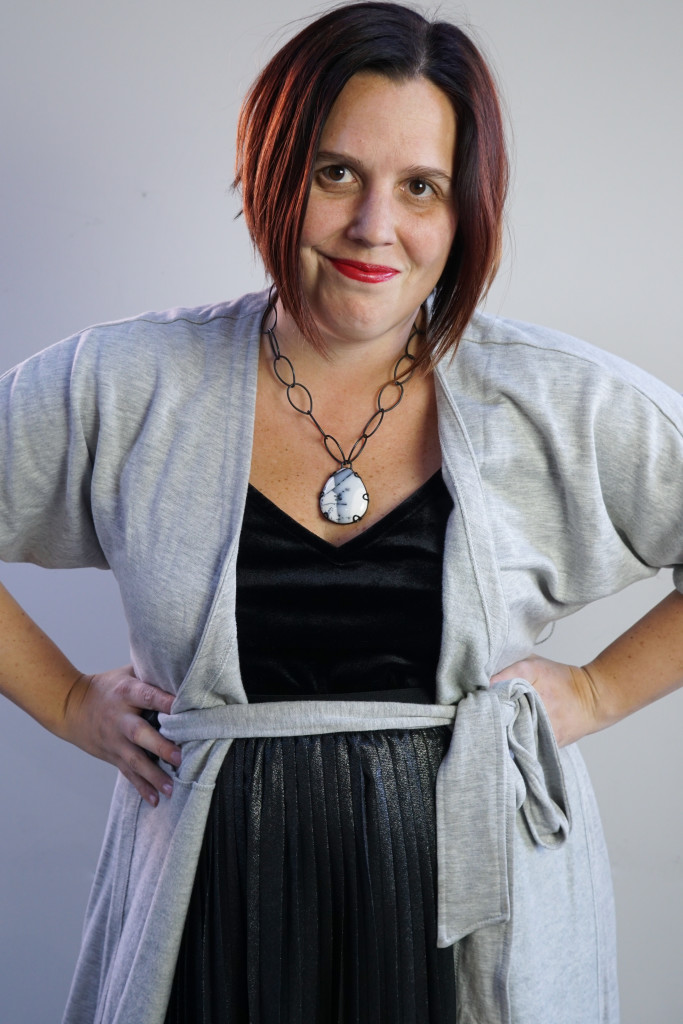 One of the keys to making this creative challenge work is to embrace the idea that there doesn't have to be a single "right" way to wrap this dress. In this look, I'm using it more as a duster, and that opens up a whole world of possible outfit ideas!
Plus, wearing it in this way lets me take some of my fancy holiday party clothes, like this pleated metallic skirt and velvet cami (that I didn't get to wear that much), and extend their life into January. (A month where suddenly the velvets and metallics of holiday party clothes seem a little over the top.)
And since there's a lot going on in this look, I opted for the smaller Contra necklace. (Though I'm sticking with the chunky boots, because I love the way the give every outfit way more attitude!)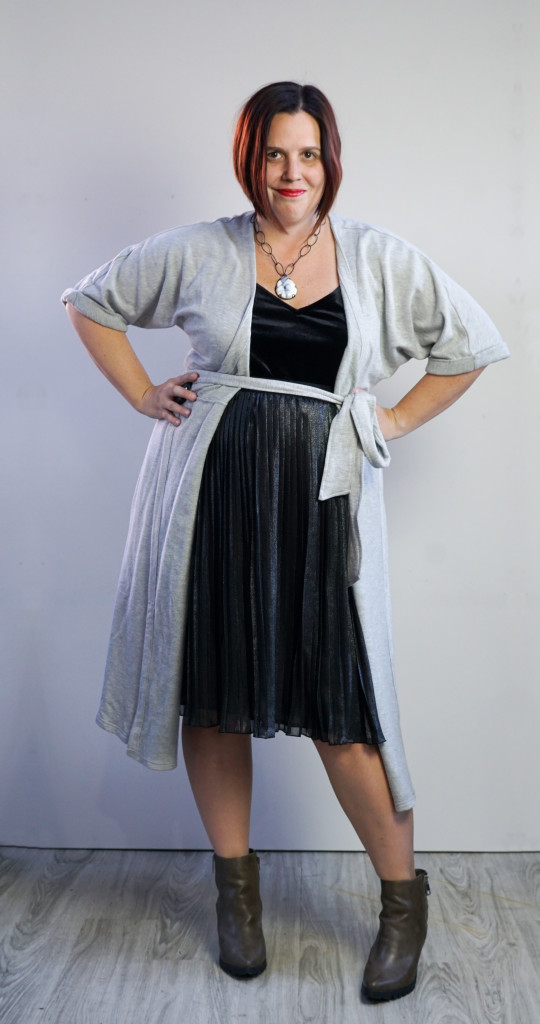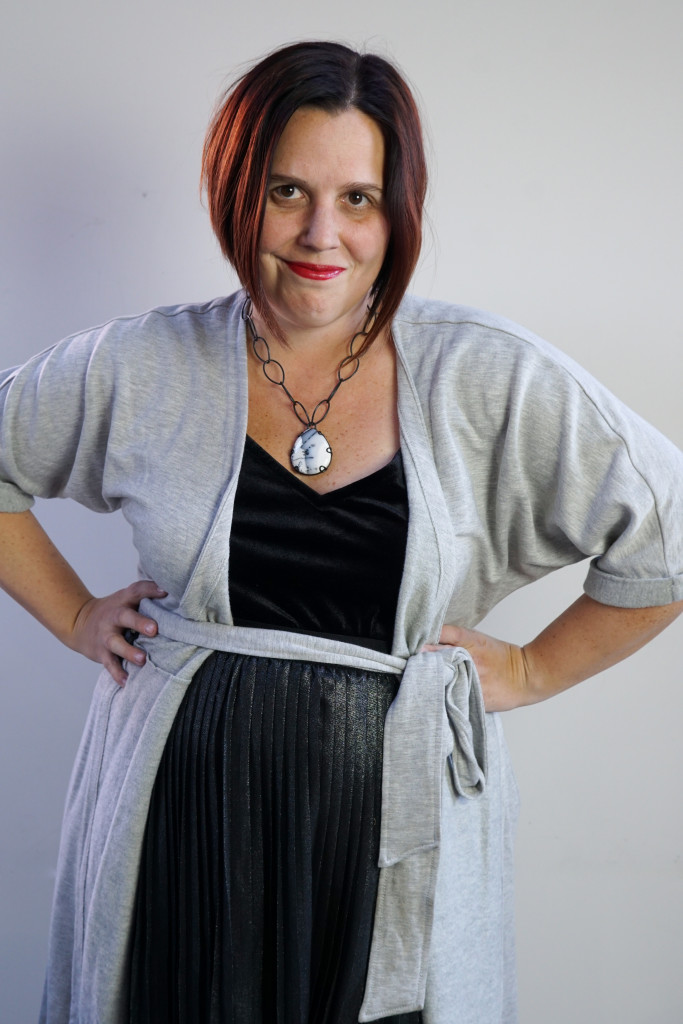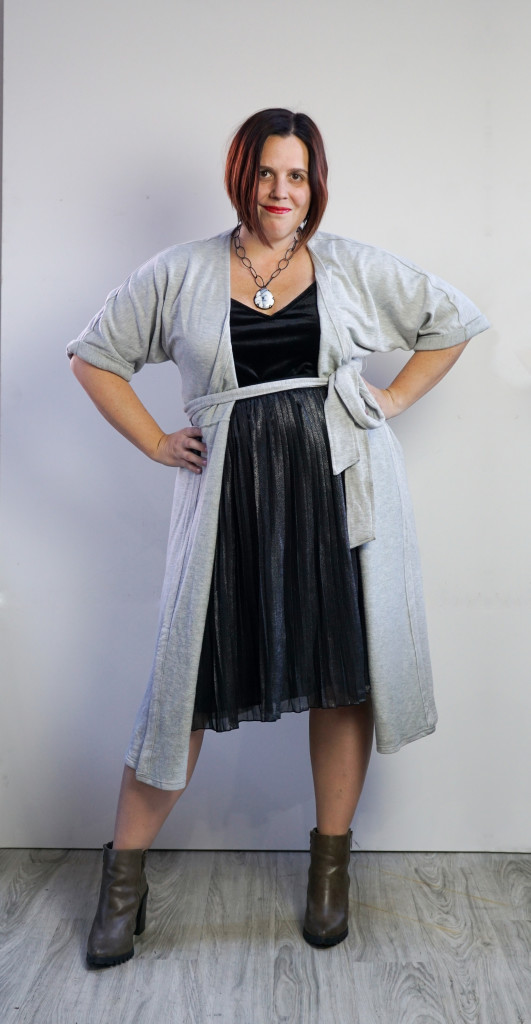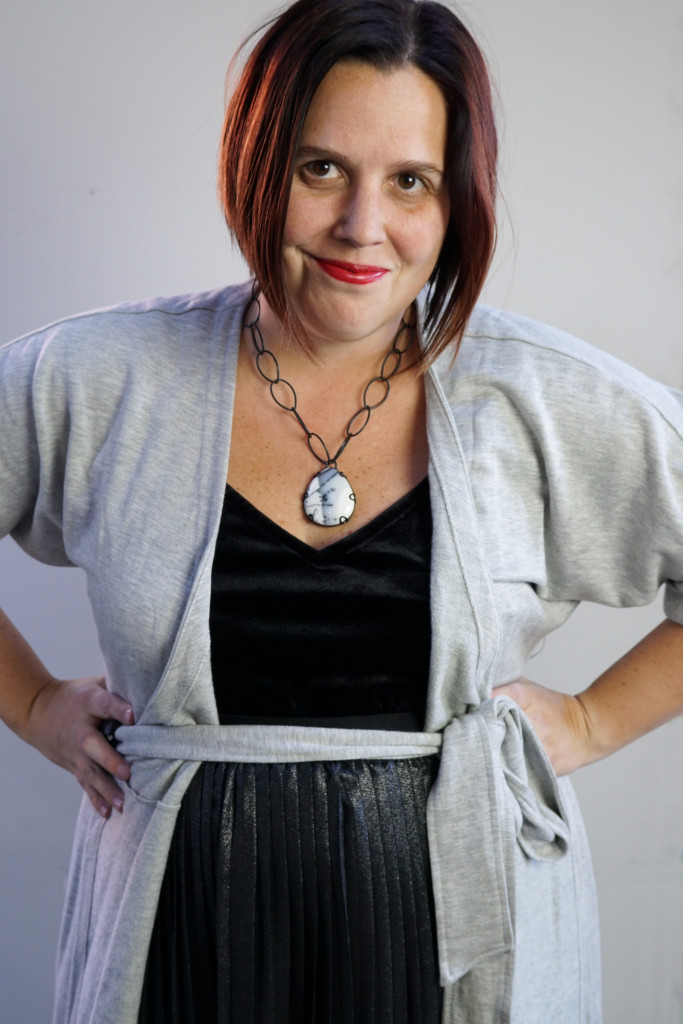 About the challenge: I'm styling this grey wrap dress a different way every day for thirty days. Read more about the challenge (and how I'm aiming for creative style with constraints) in this post.