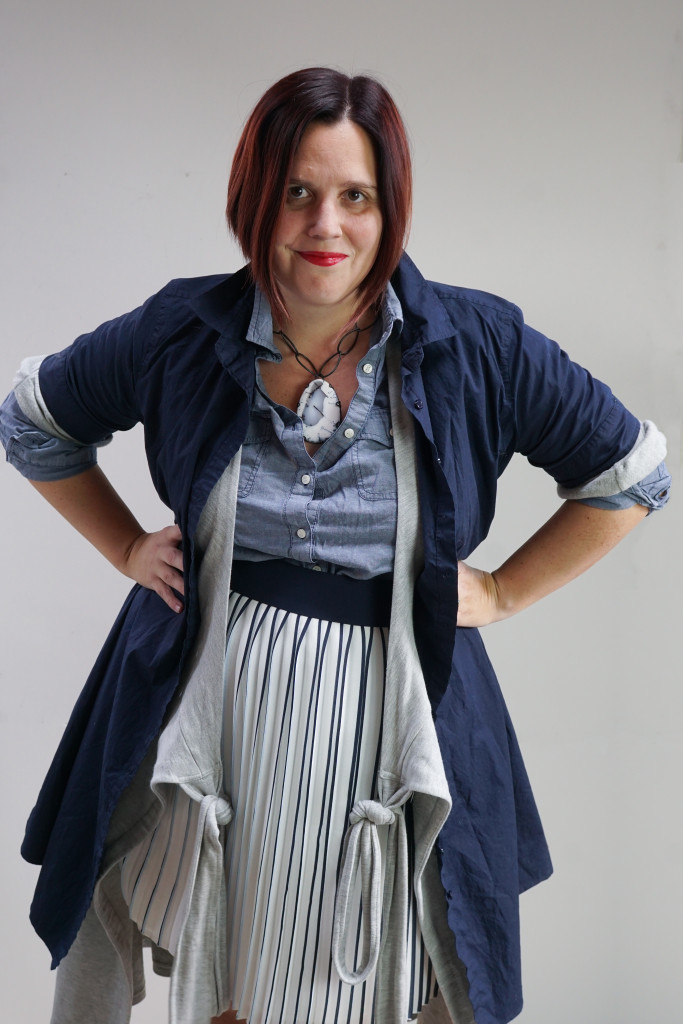 For the final day of my one dress, thirty ways challenge, I decided to wear ALL the layers. I really liked the way the stone in the bold Contra necklace looked with the chambray tunic I wore yesterday, so I knew I wanted to give it one more go for the challenge. I decided to pair it with the navy and white pleated skirt that has definitely become a favorite since this challenge started.
I originally planned to just wear the wrap dress as duster over the shirt and skirt and call it a day, but that somehow didn't feel like enough for the final day of the challenge. So I opted to add the navy shirt dress I wore on Day 26 for one more layer. The result is that this outfit makes me feel like a total creative badass! (Which seems like the perfect way to end the challenge!)
And even though this is the last day of the challenge, I'm certainly not done blogging about it! I'm planning a recap post where I share some of my biggest takeaways and a post with tips on how to add more creativity to your own style! So stay tuned for those! (And in the meantime, you can always shop the two necklace styles I've been wearing throughout the challenge in my online store!)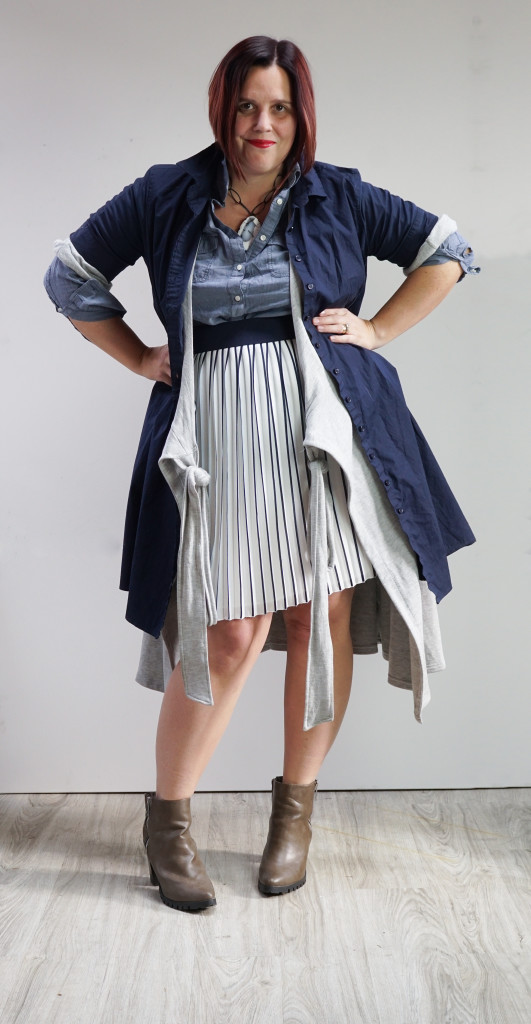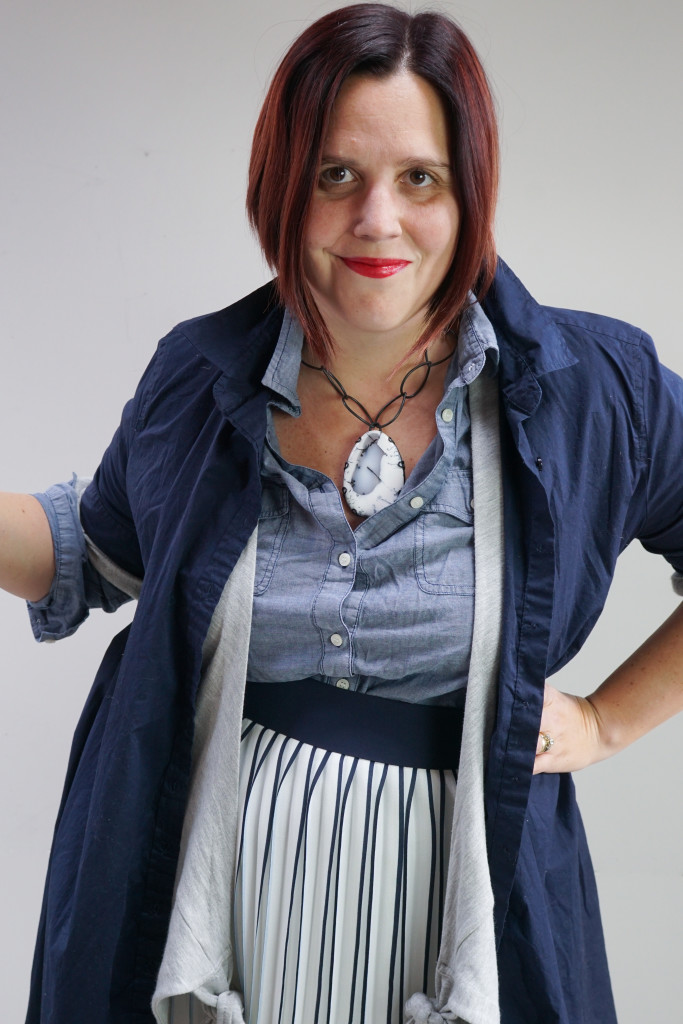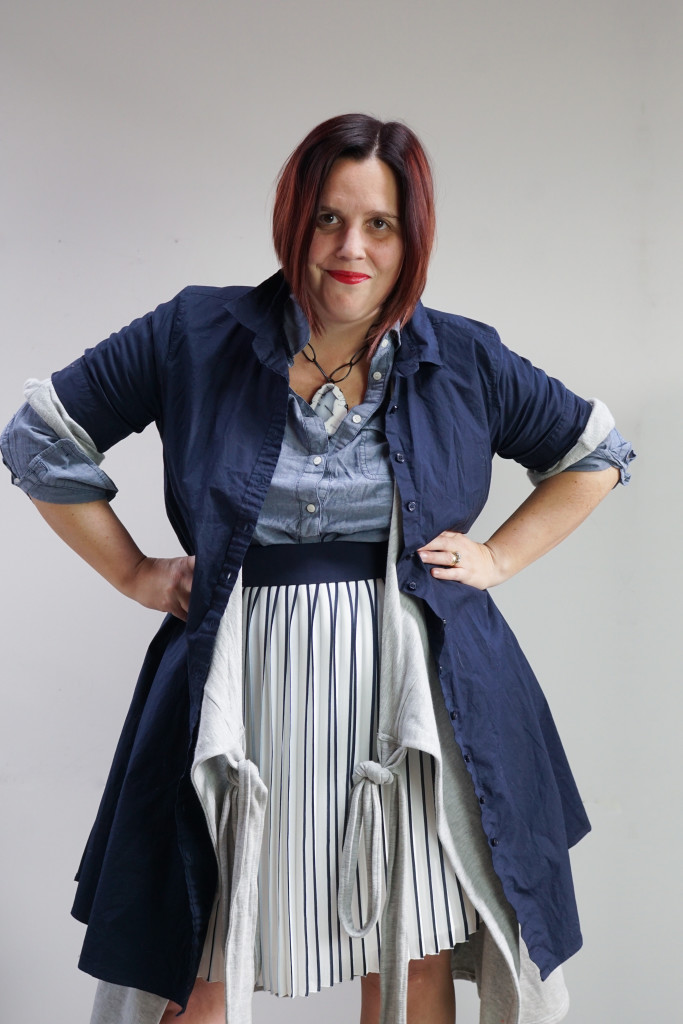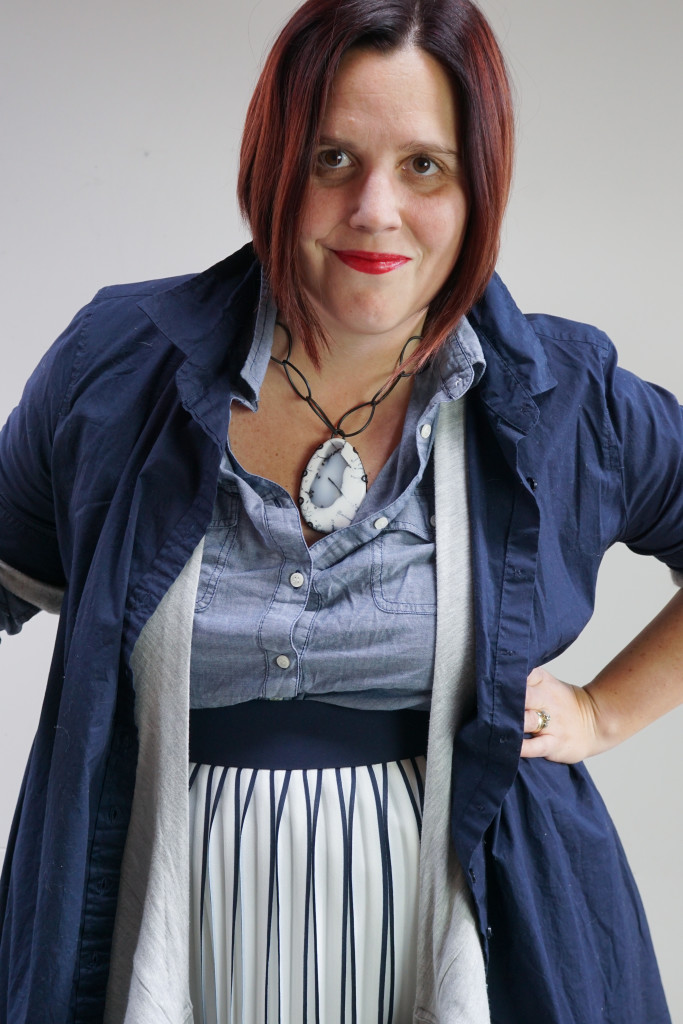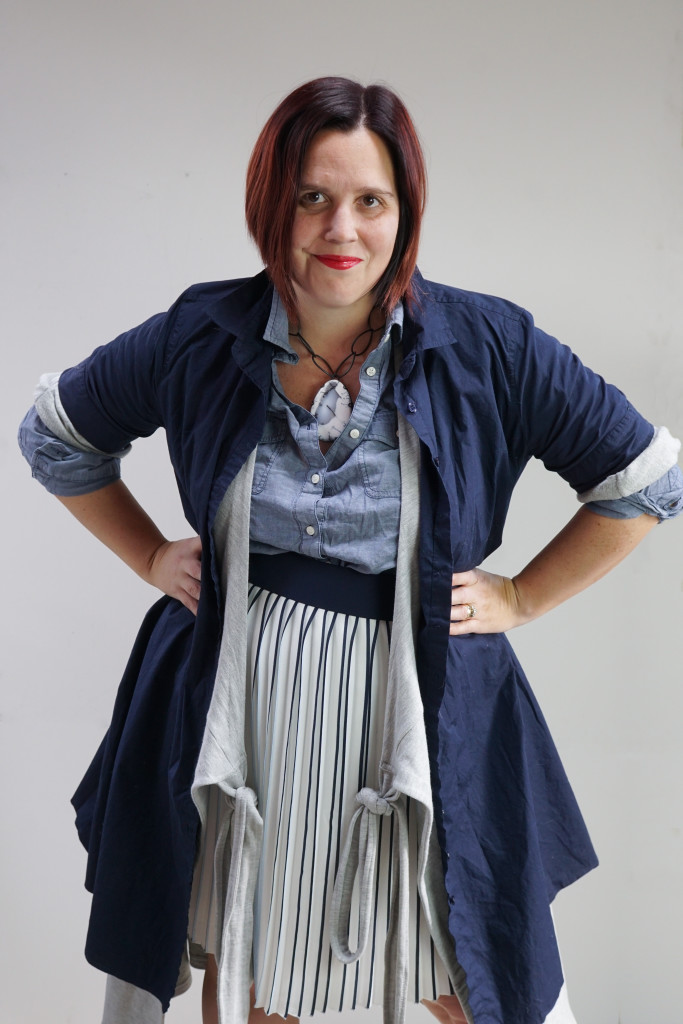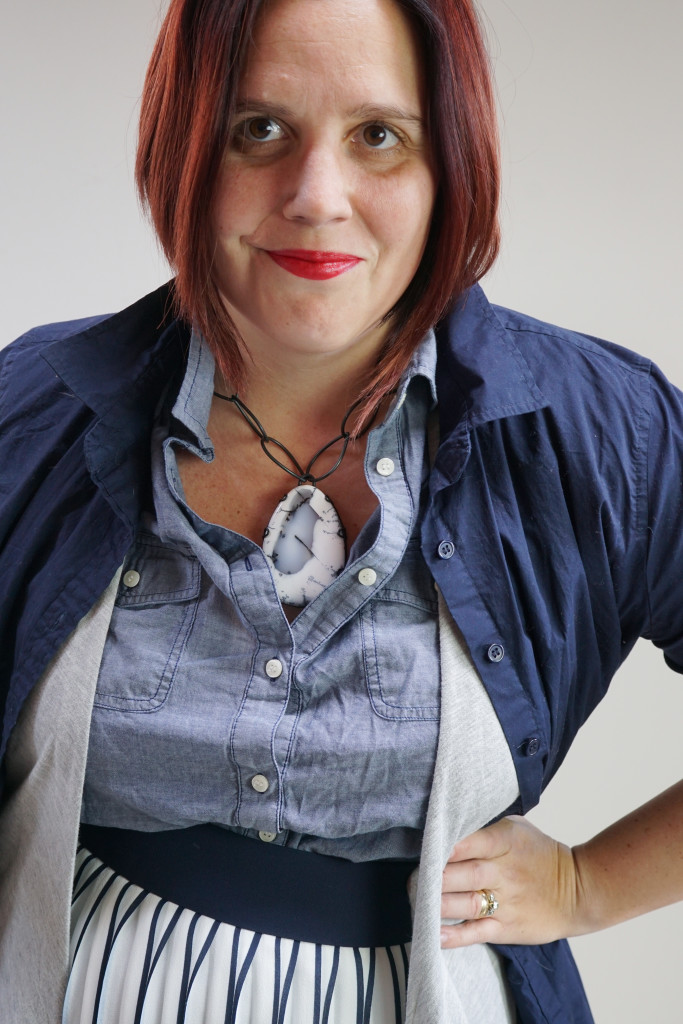 About the challenge: I'm styling this grey wrap dress a different way every day for thirty days. Read more about the challenge (and how I'm aiming for creative style with constraints) in this post.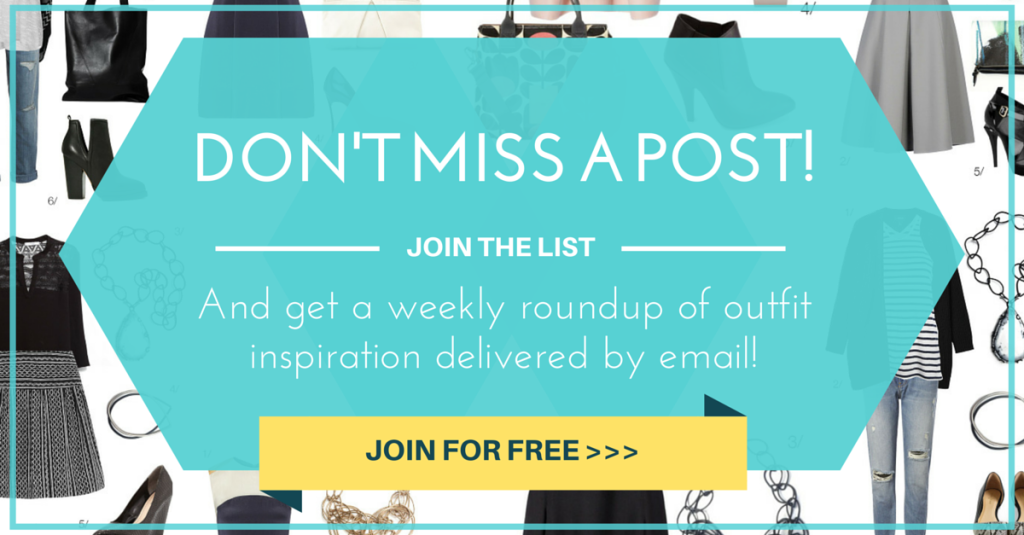 Never miss a post! Get a weekly roundup full of style tips and outfit inspiration delivered by email! Click here to join!