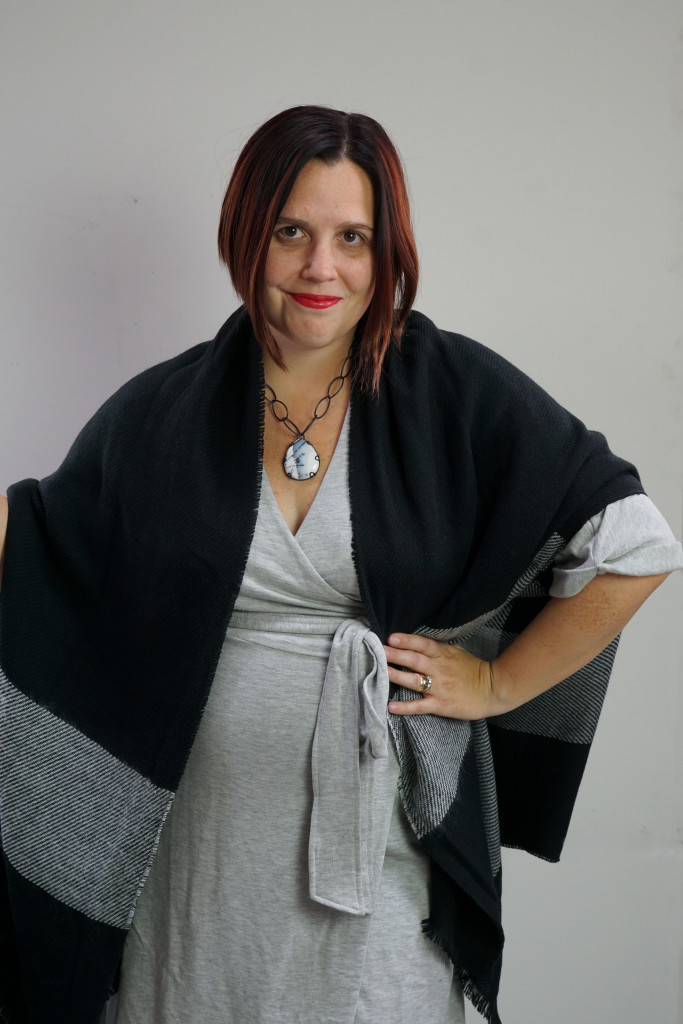 The theme of today's outfit is basically, wow, it's cold outside!! So instead of going for something badass, I'm embracing my inner hygge (that's the Danish word for cozyness, in case you've been living under a rock) with fleece lined leggings and an oversized shawl.
And while it would be easy to assume that a shapeless shawl wouldn't add much to a kind of meh dress, the addition of the dark, contrasting color, vertical lines of the opening, and the variety of shape actually do add some much needed visual interest to this dress.
And since this look is a little more sweet, I've opted for the smaller Contra necklace. (I'm also, for the first time, wearing the more practical flat boots, because I originally thought I'd be doing a lot of walking today. But since my plans changed, I'd probably opt for the chunky heeled boots. I'm finding that I just like them better with this dress.)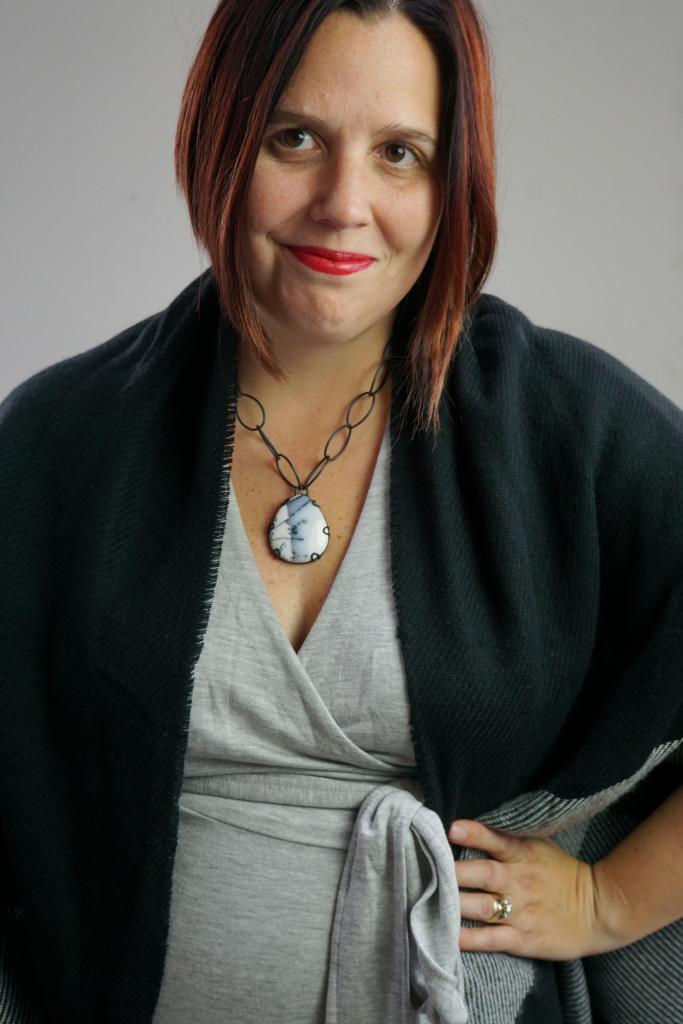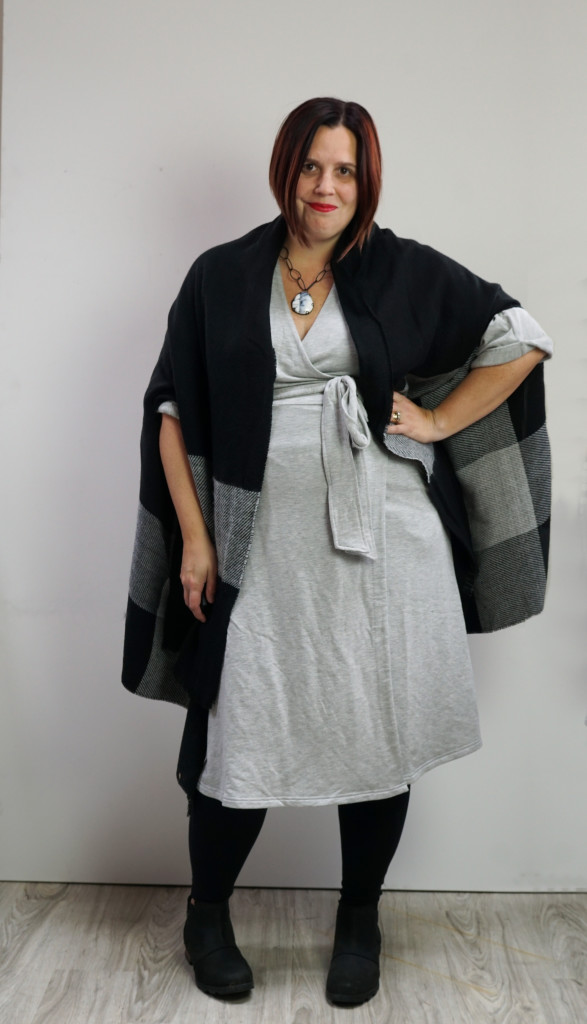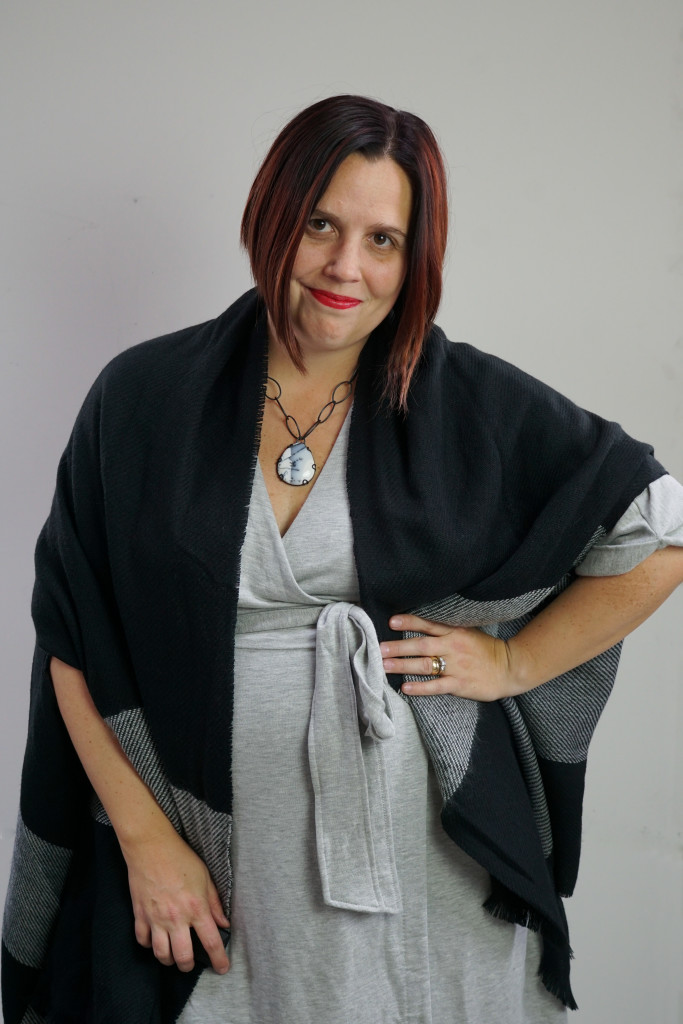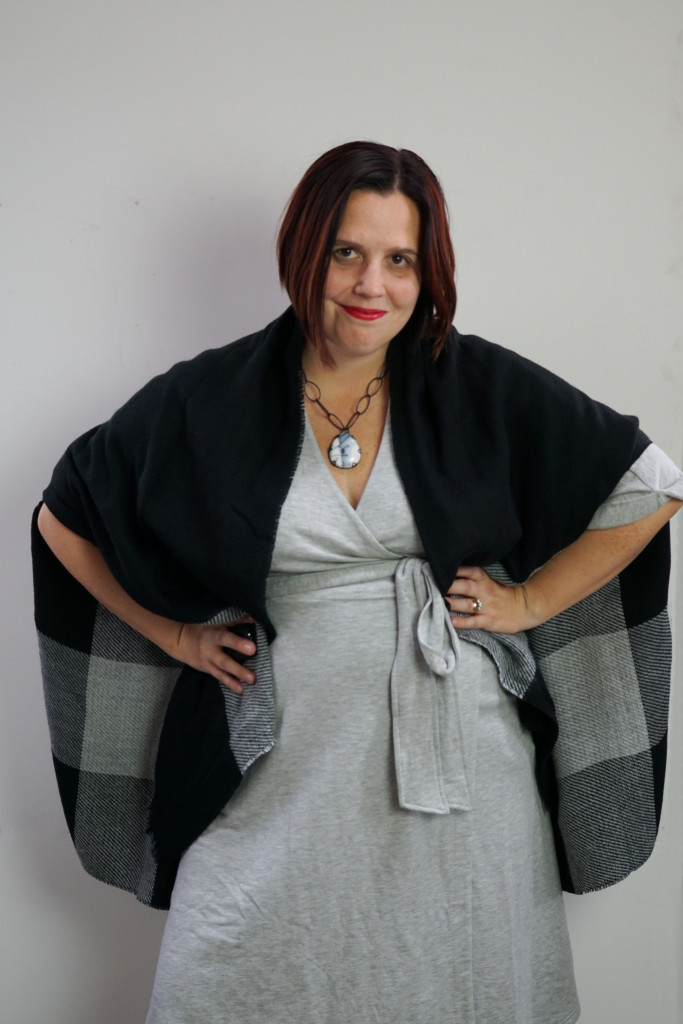 About the challenge: I'm styling this grey wrap dress a different way every day for thirty days. Read more about the challenge (and how I'm aiming for creative style with constraints) in this post.