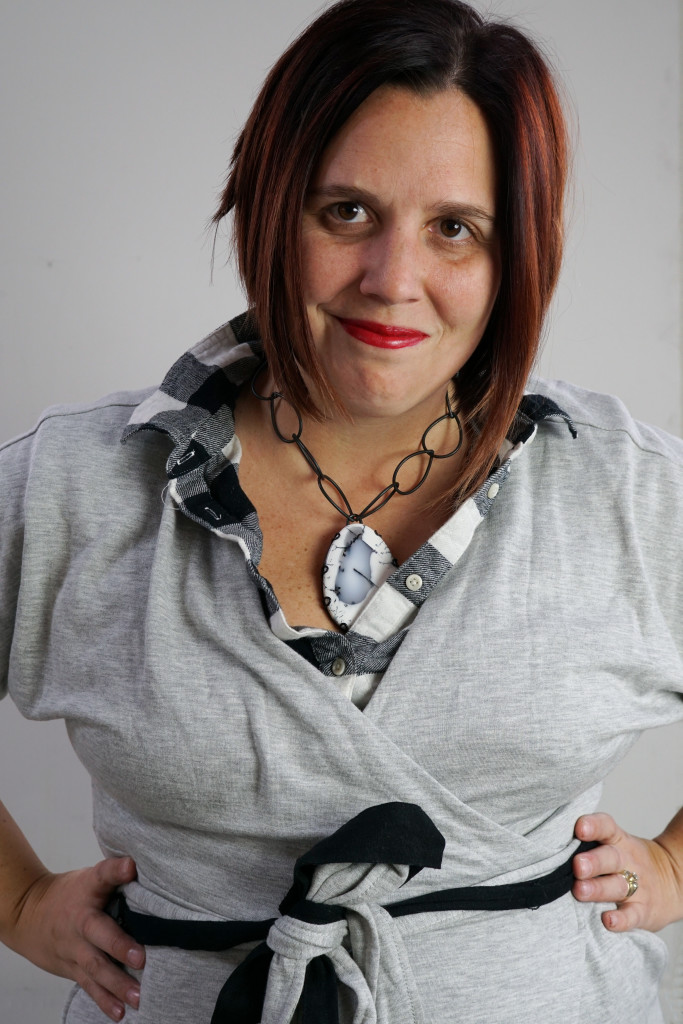 Of all the looks I've styled so far, I can't say this one is my favorite. While it does make for some interesting detail around my face, neckline, and sleeves, I don't think it does enough to break up the grey mass of the dress. (Even with the addition of the black belt to break it up.)
But I decided to post it anyway, because I think this is an important part of the creative process. When you do this kind of challenge, not everything is going to be a slam dunk. What's more important is that you're trying lots of different ideas.
Plus, while this outfit isn't the best on me, it might inspire someone else to play with layering in a different way, and that's my other goal of this project.
And since I wasn't totally feeling this look, I opted for the bold Contra necklace. Because a badass statement necklace is the best way I know to inject some attitude and confidence into your style. (That and chunky boots!)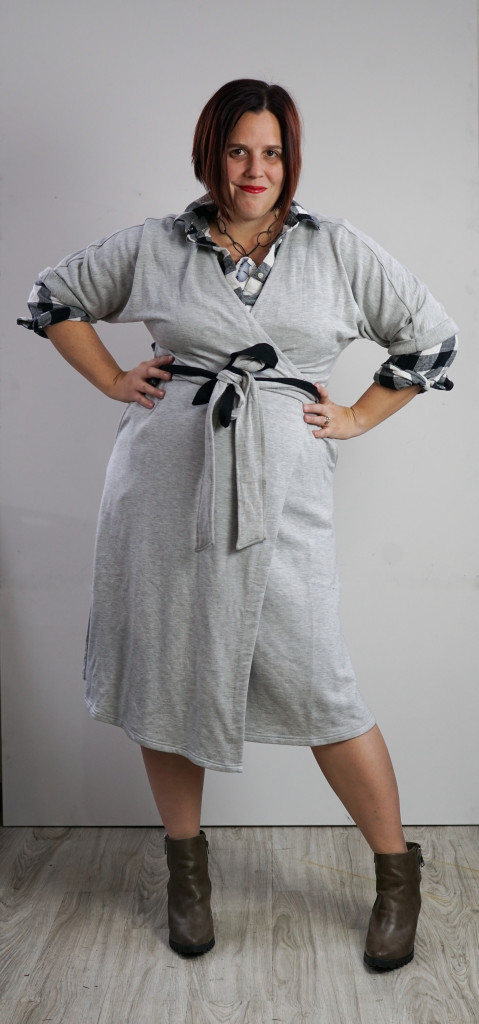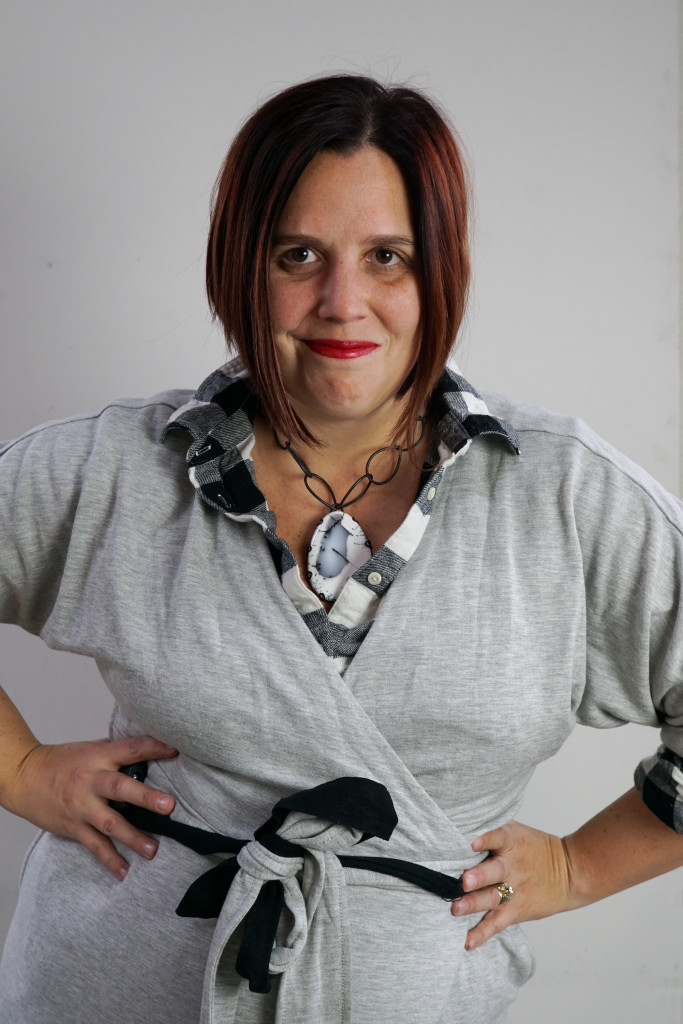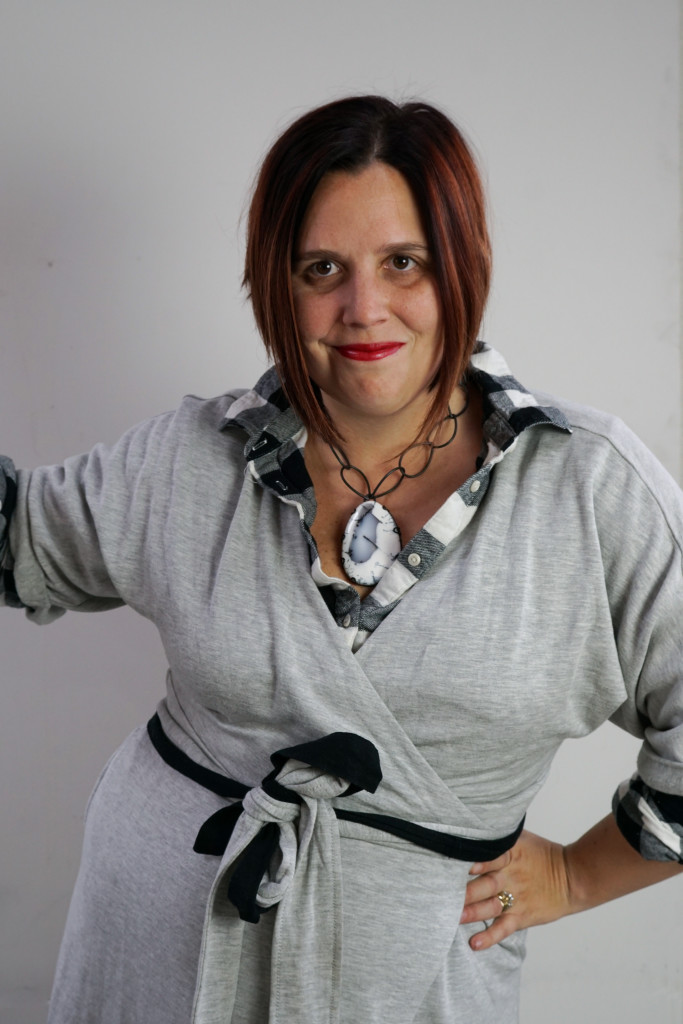 About the challenge: I'm styling this grey wrap dress a different way every day for thirty days. Read more about the challenge (and how I'm aiming for creative style with constraints) in this post.