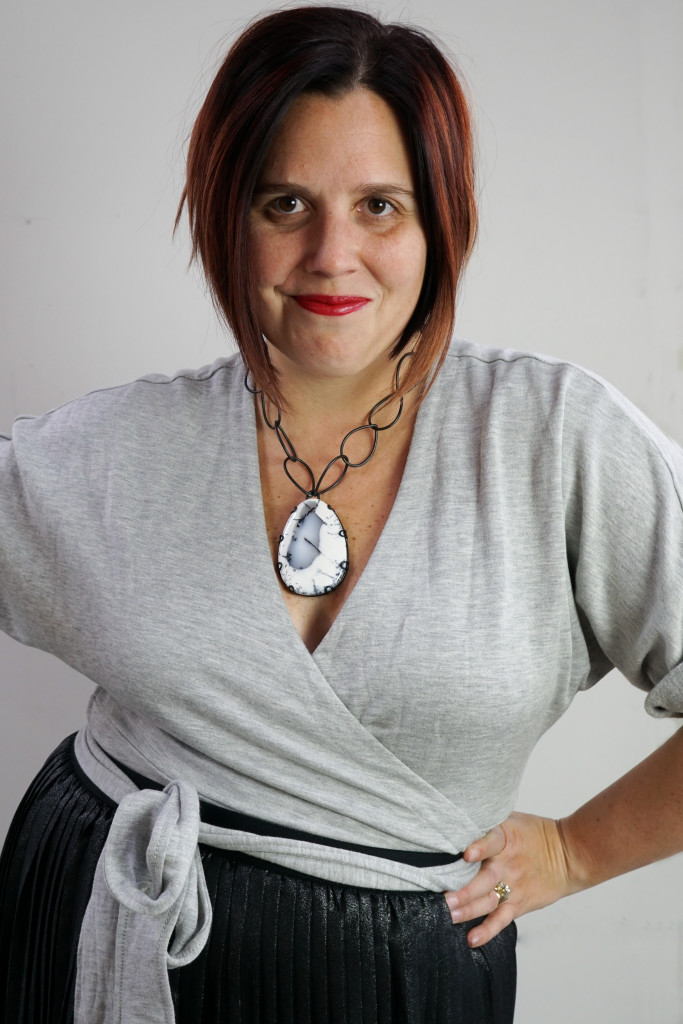 Today's outfit has me channeling my inner film vixen. Like Sophia Loren or Marilyn Monroe. Or if we're being totally honest, Maureen O'Hara in the second half of the original Parent Trap. (Which I may have watched six times in the week between Christmas and New Year after I found out it was leaving Netflix on January 1st. Not to mention the probably thousand times I watched it as a kid.)
Actually, the original Parent Trap has a lot to offer in terms of style inspiration. As a kid, I envied the outfits worn by the twins. (That yellow dress and sweater that Sharon wears getting off the plane in California was always my dream.) But watching it again now that I'm older, I have a newfound appreciate for the looks the mother wears. (When she becomes a California style icon, not a matronly Boston mother.) And I can see how some of that rubbed off as I was photographing today's look.
Speaking of today's look, the one thing I'm not sure about is how the hem of the dress sticks out below the skirt. (Clearly the skirt isn't as long as the one I wore on Day 2.) But I decided I'm just going to act like it's supposed to be that way. When it comes to style, 99% of pulling something off is attitude.
And speaking of attitude, once again I'm rocking the bold Contra Necklace and chunky boots. (I think it's becoming pretty clear that I'll be wearing these in a 2:1 or even 3:1 ration over the other accessories options in this challenge.) They're basically my way of adding edge to looks inspired by old movies of the late 50s and early 60s!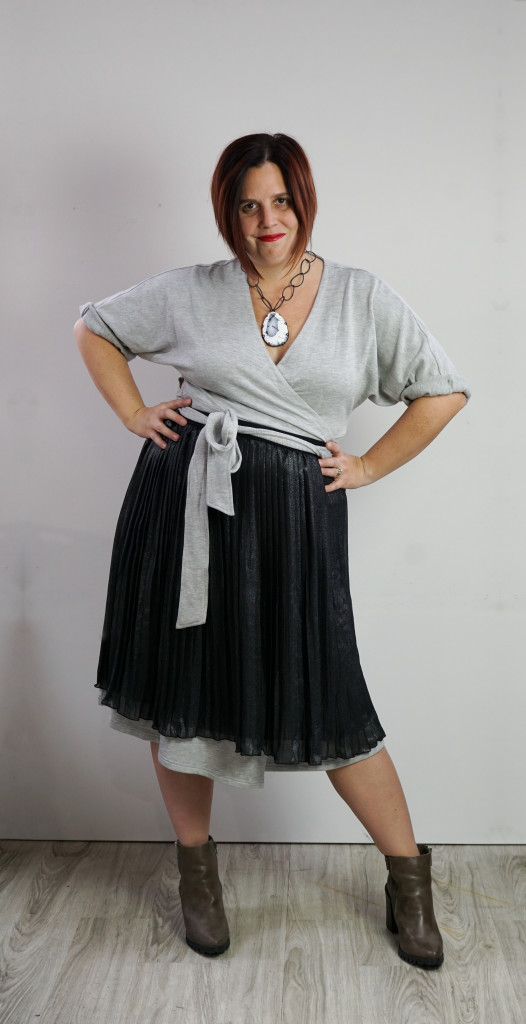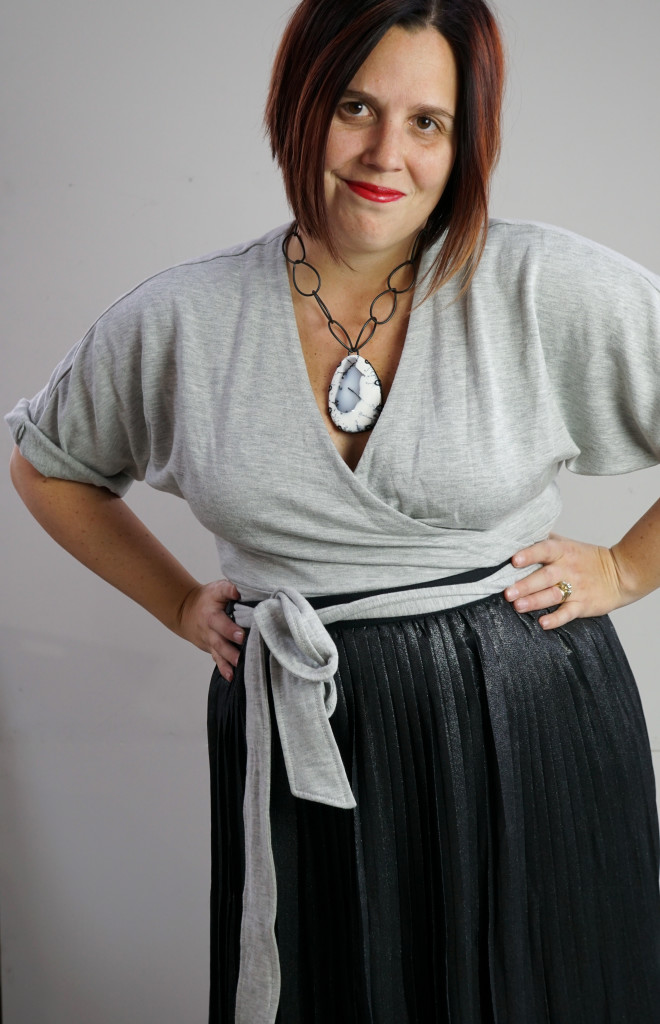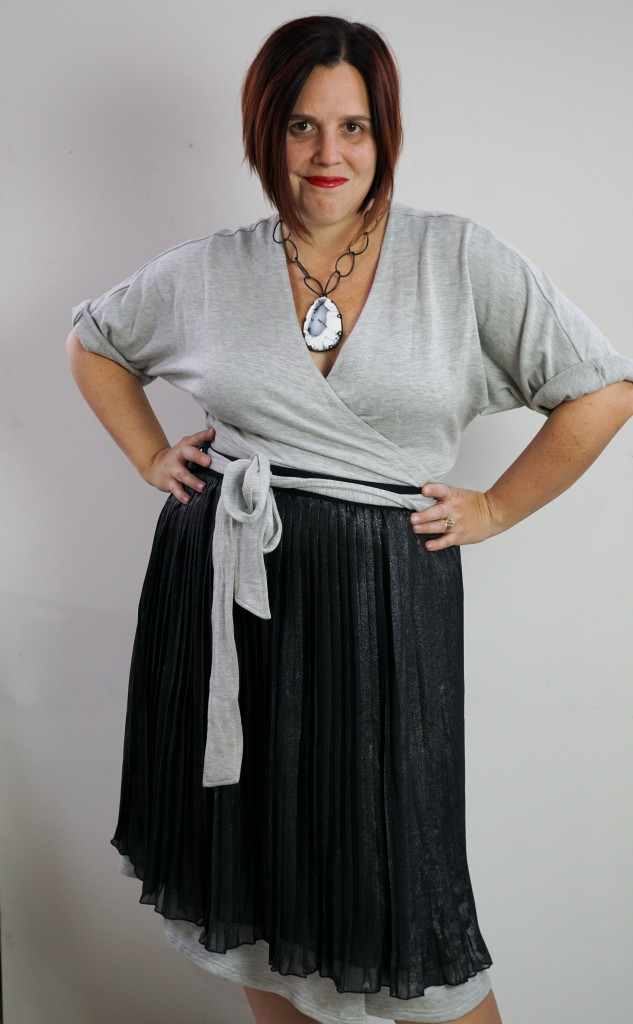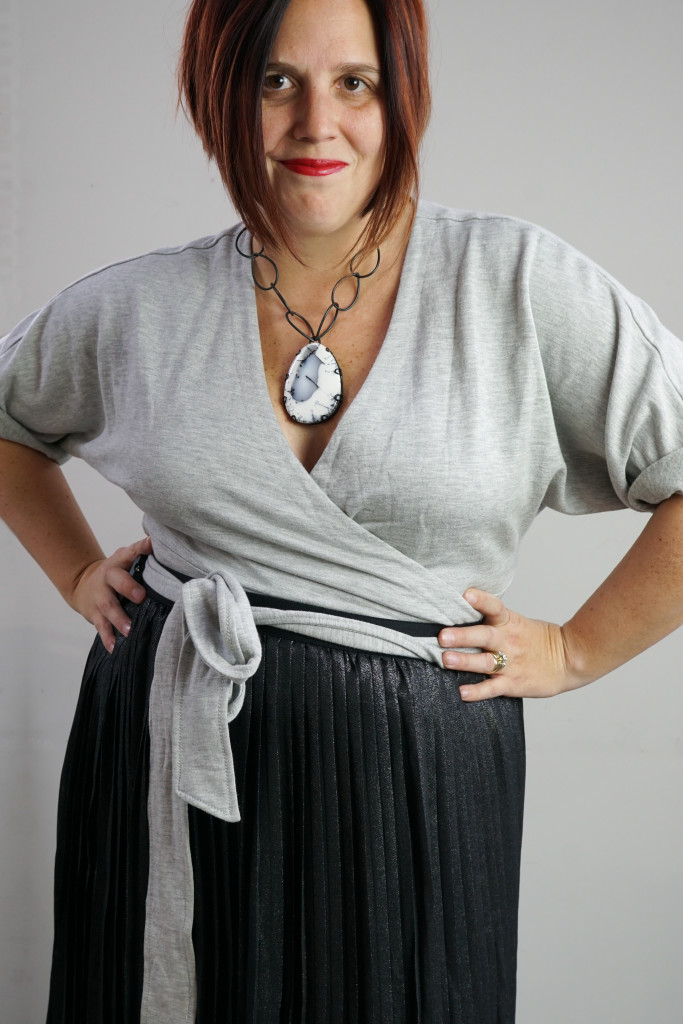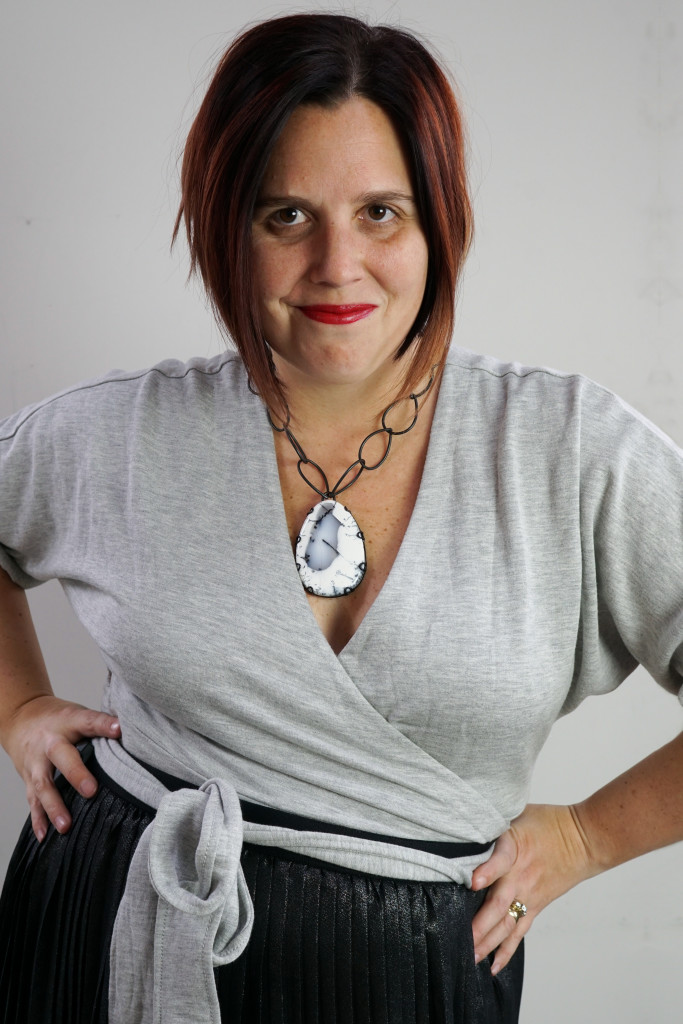 About the challenge: I'm styling this grey wrap dress a different way every day for thirty days. Read more about the challenge (and how I'm aiming for creative style with constraints) in this post.