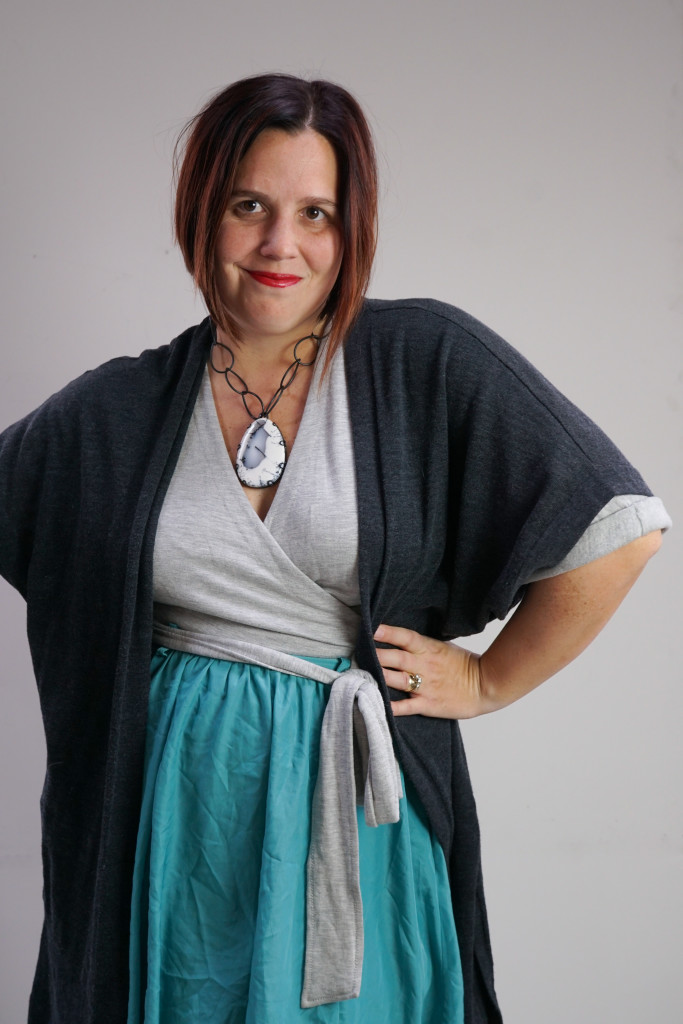 I really wanted to just toss this charcoal cardigan on over the wrap dress and call it a day. (Because tossing on a cardigan is pretty much my go-to solution both for keeping warm and for adding vertical lines to an outfit.) But after looking at my outfits for the first seven days of the challenge, I thought maybe it was time to add a bit of color.
I decided to layer on this aqua (teal? turquoise?) skirt that I've had for a while, but never really worn because I wasn't thrilled with the length or thinness of the material. But it's perfect for adding a pop of color to this outfit. (And can we all just agree to pretend it's not so wrinkly. I have no idea where my iron is!)
And, because I'm pretty much obsessed with both, I once again opted for the bold Contra necklace and chunky boots!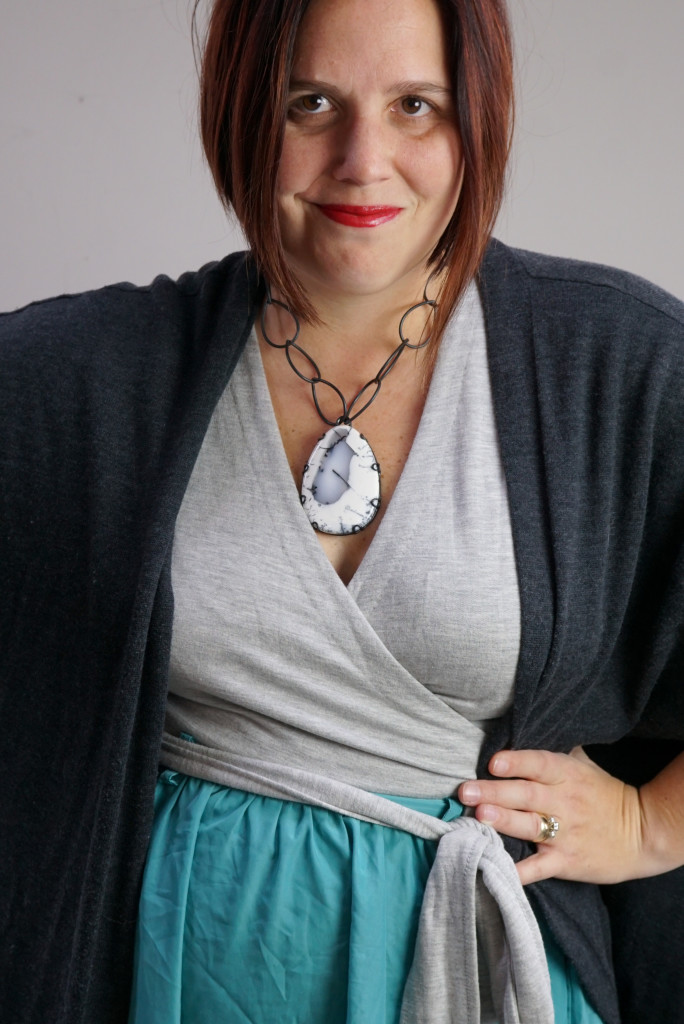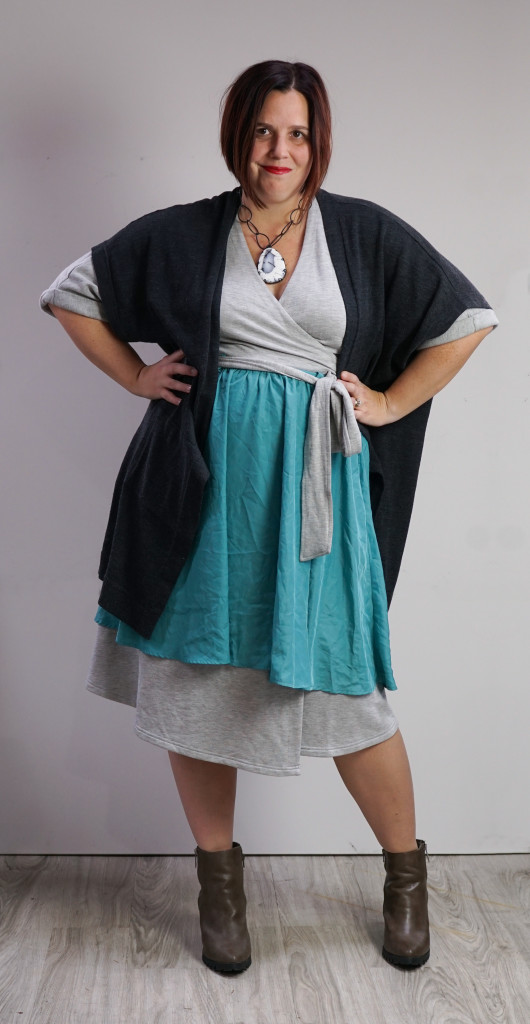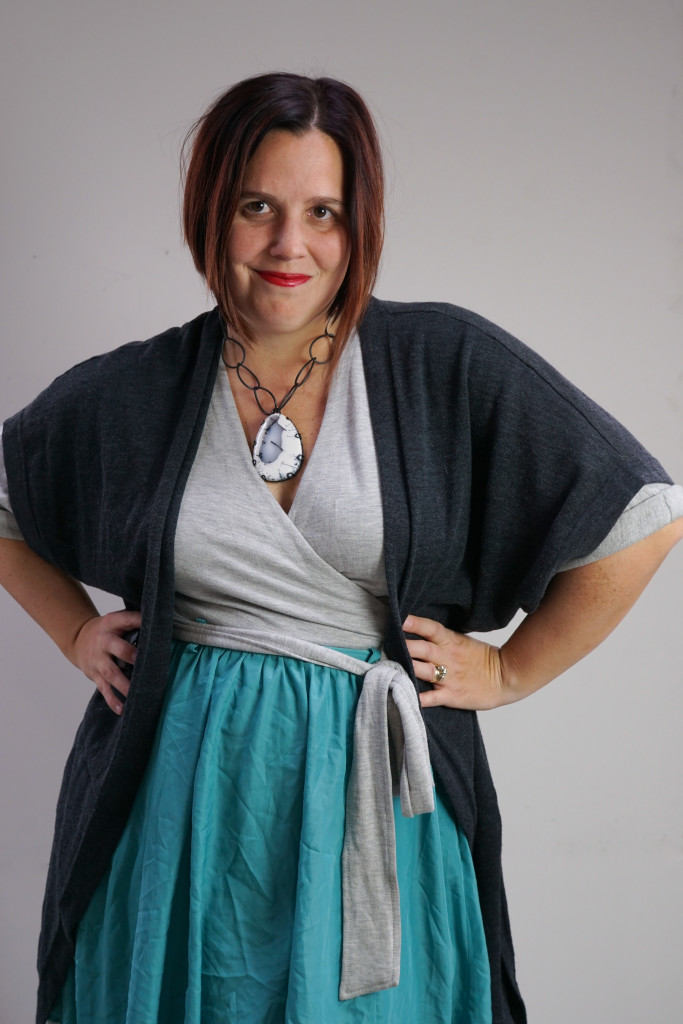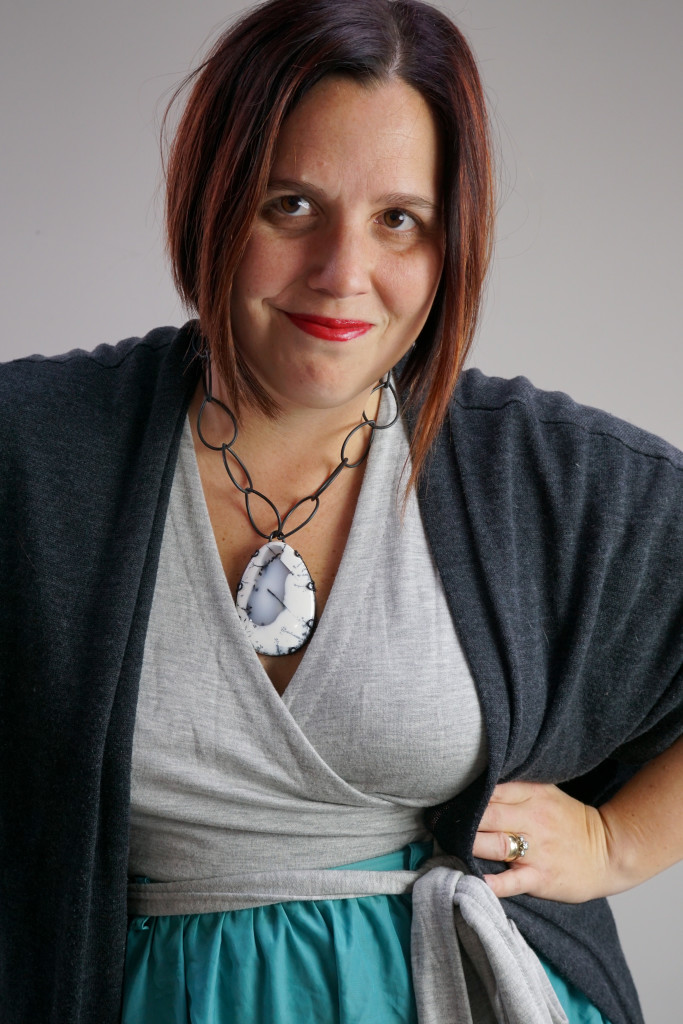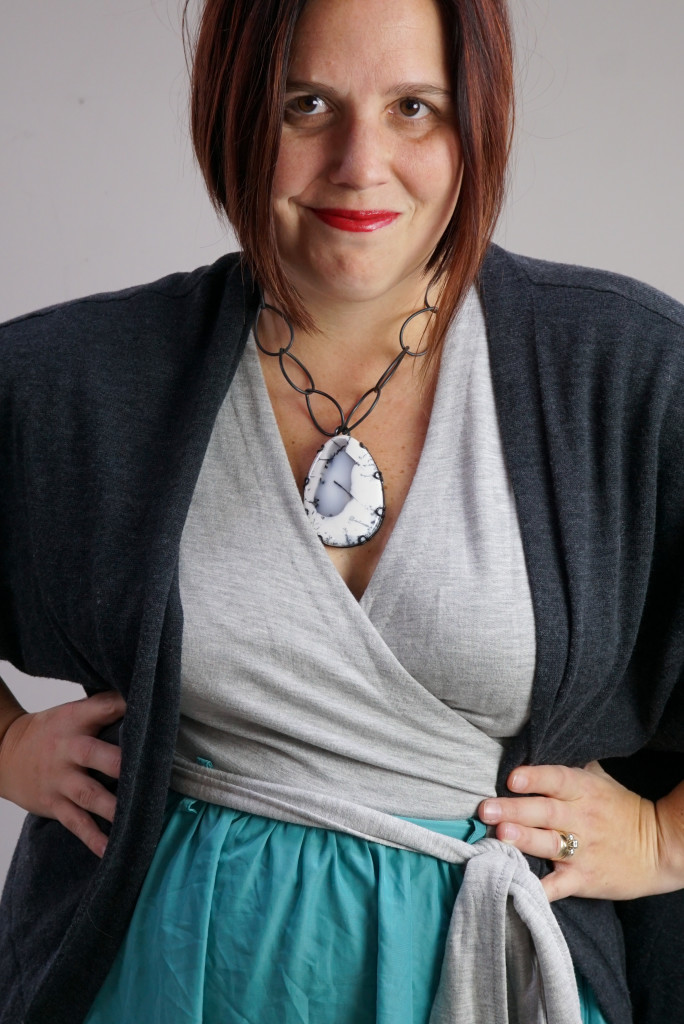 About the challenge: I'm styling this grey wrap dress a different way every day for thirty days. Read more about the challenge (and how I'm aiming for creative style with constraints) in this post.