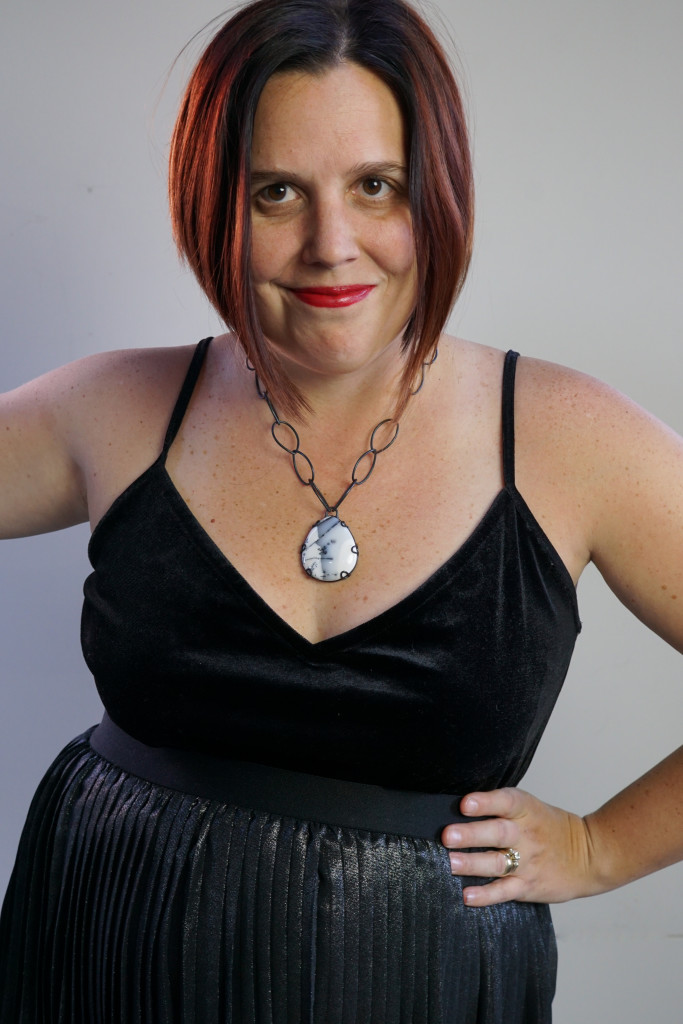 As someone with broad shoulders, I was always under the impression (helped along by various style advice) that I couldn't wear a top with really thin straps. But this has always been a bummer, because I happen to really like wearing tank tops. (I blame spending my college summers at the beach.)
But the reality is that, like many style rules, this one can totally be broken with the right styling. Case in point: this cami and skirt combo that I was wearing under the wrap dress in today's one dress, thirty ways challenge post.
On it's own, this cami probably wouldn't be the best. (Per the thin straps don't work on broad shoulders rule.) But there are two factors that actually make this top work.
The first is that it's a v-neck cami rather than the standard scoop neck. The v-neck helps give some more vertical, rather than horizontal, emphasis to the look.
But the second, more important factor is the necklace. By adding a chunky necklace, I'm breaking up the wide expanse of chest that the thin straps don't cover.
In the image above, I'm wearing the same Contra necklace I was wearing in today's challenge post. And without the dress as duster, this still works. But truthfully, if I was wearing this outfit as is, I'd opt for an even larger necklace to balance out the space.
Like this oval Contra necklace: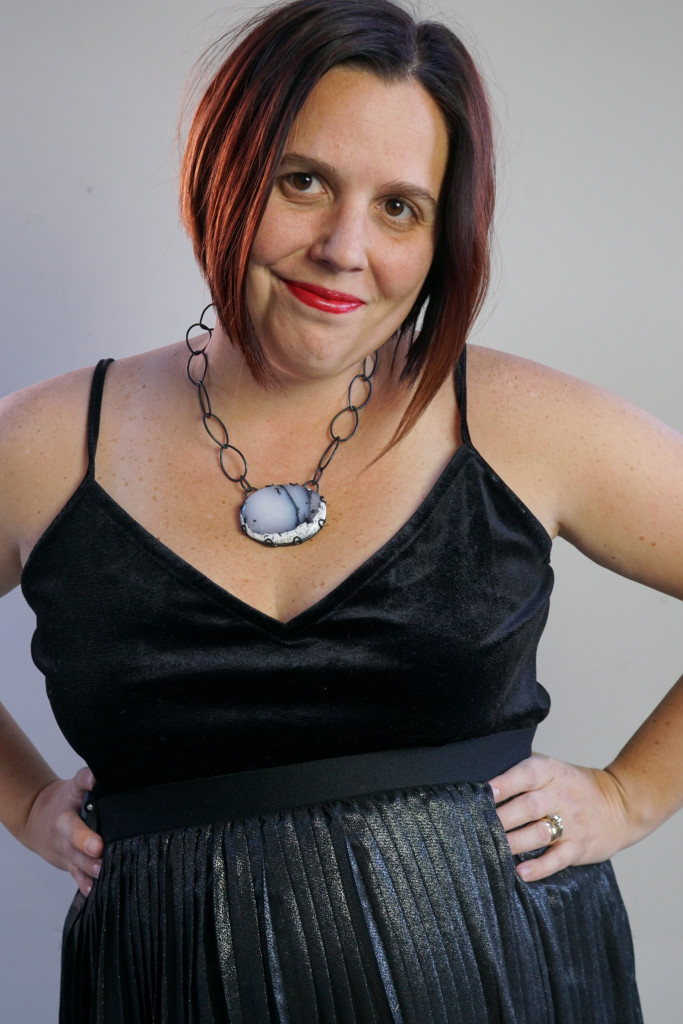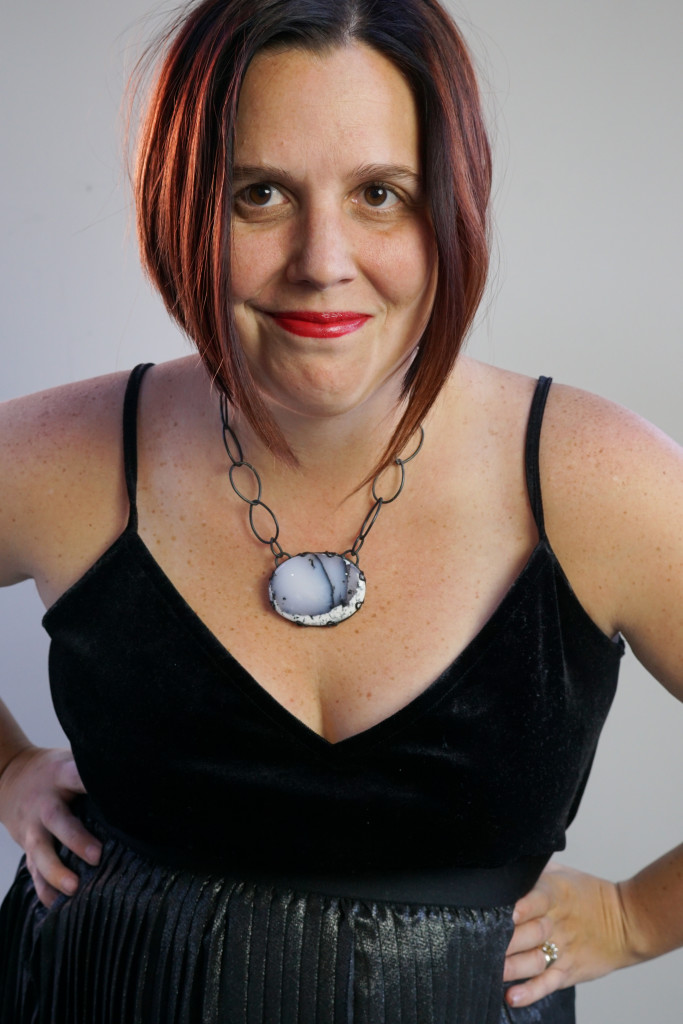 The slightly larger stone helps fill the space better, and balances out the top more. This is definitely a better option.
But, I think there's one option that's even better. (And I'm not just saying it because I really like big stones.)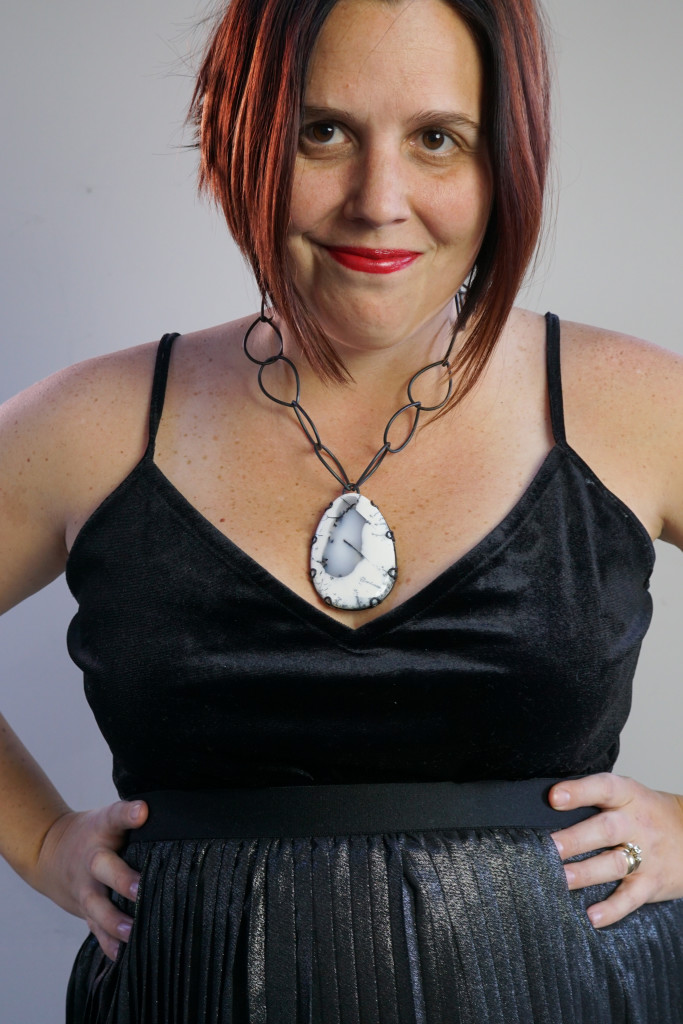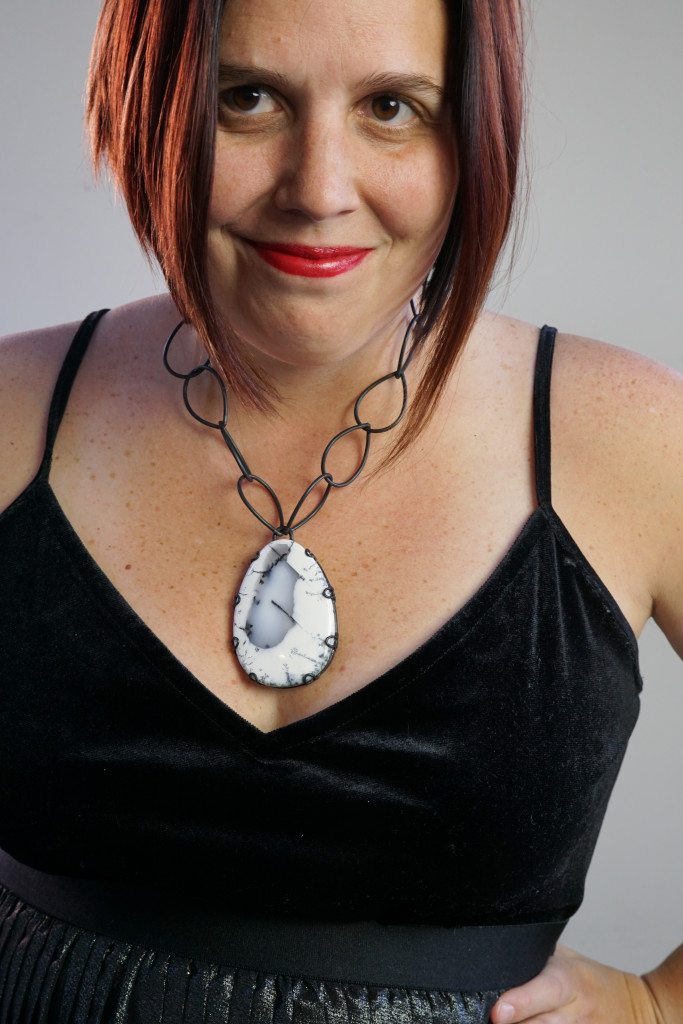 This bold Contra necklace is definitely the best option, because it's vertical orientation takes the emphasis away from the width of my shoulders, and the larger stone helps to fill in the space.
Plus, it's just such a badass necklace that it instantly gives the outfit (and me) a serious dose of attitude and confidence. (Style rules be damned!)
So the next time you think you can't wear something (thanks to arbitrary style rules you've been hanging on to for no good reason) I'd encourage you to experiment with the styling. Sometimes all it takes is finding the right cut, and the right accessories, to make something totally work for you!