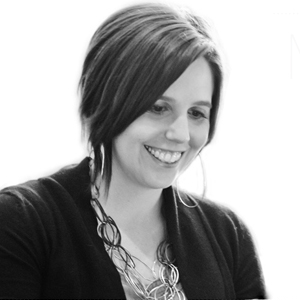 I'm Megan Auman and I design for women who want to be effortlessly bold.
You need accessories that make a statement but are easy enough to wear and use every day. You need pieces that makes you feel fantastic every time you put them on. Something that reflects your confidence and strength. A kind of armor that helps you tackle your day, every day.
That's where I come in.
Trained as a metalsmith, but always inspired by fashion and textiles, I'm constantly thinking about how the right accessories can change not only our look, but our mood and our attitude.
Whether it's a statement necklace, a statement scarf, or something for your home, I know you'll find something here that helps you stand out every day.
Details:
I have a BFA in Metalsmithing (it actually says that on my diploma) from Syracuse University. And for good measure, I also have an MFA from Kent State.
I live and work in a small town in Pennsylvania, about 90 miles west of Philly. (But when I'm in New York, I like to imagine I live there.)
I love to travel, but I don't like flying. (But I do it anyway, because I really love to travel.)
The only foreign language I speak is design. (But someday I'd love to learn French or German.)
I never say no to a good craft beer or a nice dry glass of red wine. (Or, if we're being totally honest here, tequila.)
I started my first business in fourth grade. (I made and sold confetti to the other girls in my class.)
I'm obsessed with Instagram and Pinterest. (You should follow me on both!)
I post new outfit inspiration almost every day. Check it out on the blog!