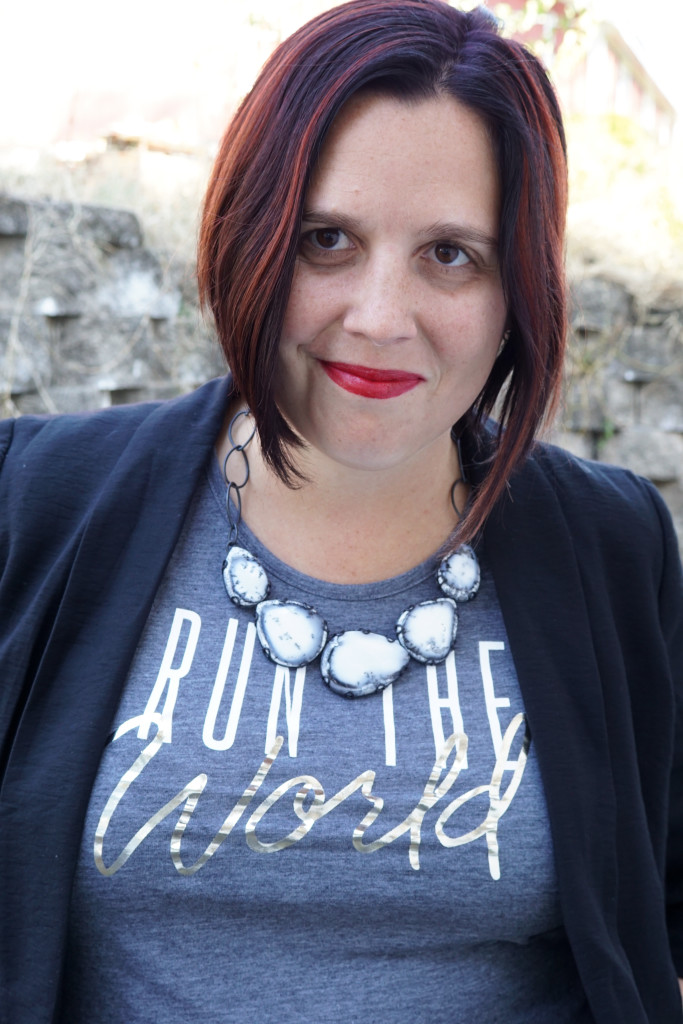 Confession time: I always love the idea of wearing a statement necklace over a t-shirt with writing, but almost never do it because most t-shirts look like crap on me. (Thanks, broad shoulders.)
Which is why I was pretty psyched to find this workout tank top that's a reference to my favorite sport AND a Beyoncé song.
And while I might wear it to workout, I love it more as a total boss look, layered under a blazer and statement necklace.