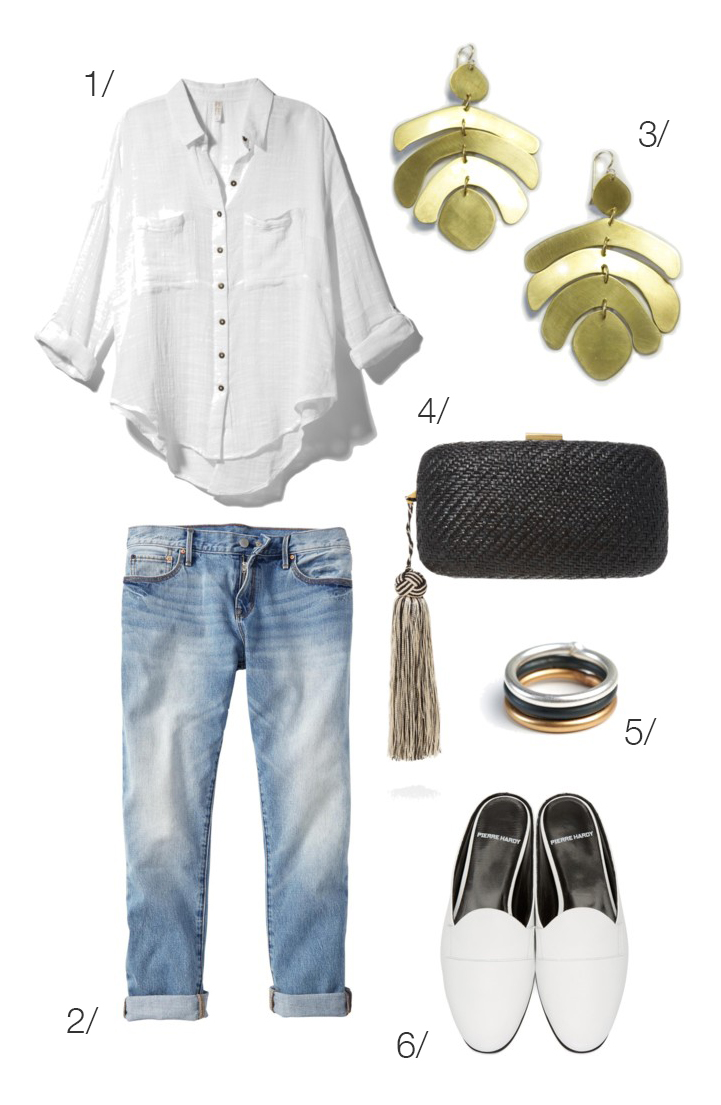 As a jewelry designer, I might be a little biased, but I think one of the best ways to keep your wardrobe looking fresh is to update your accessories. Take the above look as an example. I originally styled this as a casual off season beach weekend outfit a few years back, but by swapping out the accessories for on trend statement earrings and slides, I'm able to update a classic jeans and a button down look to something that feels very of the moment.
1/ buttondown shirt // 2/ boyfriend jeans // 3/ mocal statement earrings // 4/ woven straw clutch // 5/ mixed metal stacking rings // 6/ mule loafers
Of course, if you want to take this outfit even further, you can update the white shirt and denim to fit some of this year's biggest trends: a full-sleeve off the shoulder blouse and raw edge, high waisted denim. Bonus points for wearing the blouse tucked in, which really gives this outfit a contemporary, street style feel.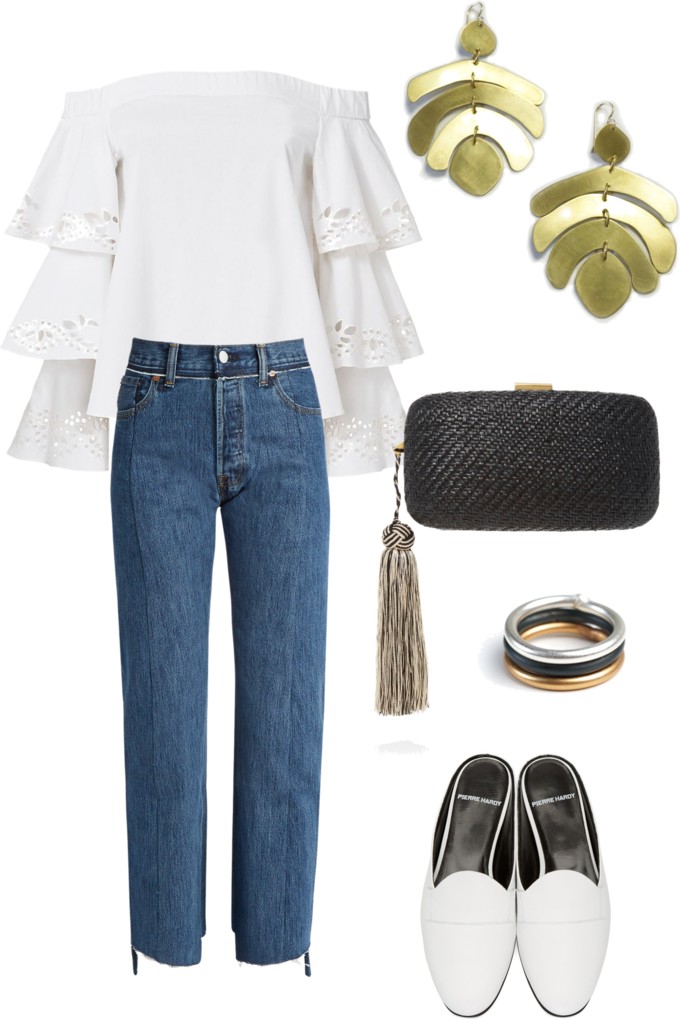 1/ off shoulder tiered sleeve top // 2/ straight leg jeans // 3/ mocal statement earrings // 4/ woven straw clutch // 5/ mixed metal stacking rings // 6/ mule loafers