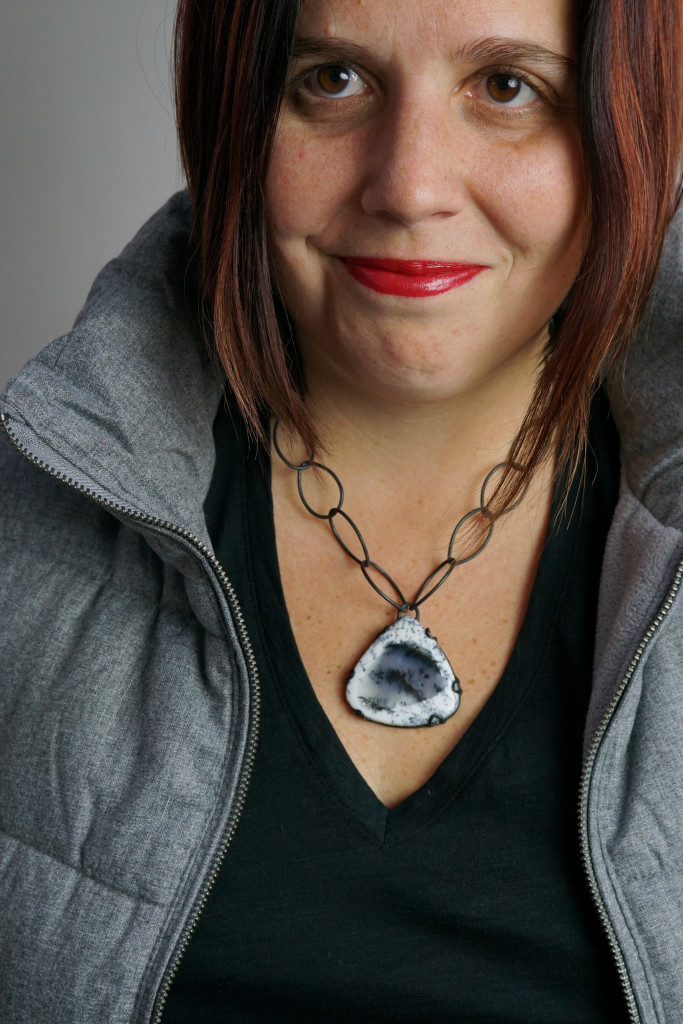 Yesterday, I got served an ad for the facetune app, and frankly, I was horrified. Not only can you remove blemishes and smooth out your skin, but you can literally change the shape of your facial features. All, so the app claims, your seflies can get more likes.
Since I've been photographing my jewelry more on myself, and posting more images of myself (without makeup), I've also been thinking about the faces we're used to seeing online and in the media.
We've been told for years to take the images we see with a grain of salt, because literally everyone famous has been airbrushed or photoshopped. But now, thanks to technology, you don't have to be famous to get the smoothing treatment. You can literally smooth and alter the shape of your face, all with the swipe of an app.
Lately, I've been following more people in the body positive community online, and the Militant Baker recently shared a post about the importance of changing our media diet by following more people with diverse body types. I think the same needs to be true for faces.
Because if all we see online are perfectly facetuned faces, it can only make us more critical of the actual faces (ours and others) we come across in our everyday lives.
So here's my face, as it is. No makeup (except for lipstick), under eye circles, pores, and a zit I forgot to photoshop out.
Oh yeah, and a new Contra Necklace with a gorgeous stone I'm obsessed with. (And that's available in my online store!) Because I'm trying this radical thing where I assume that real people (not smoothed out selfies) wear my jewelry, and I'm photographing it accordingly.