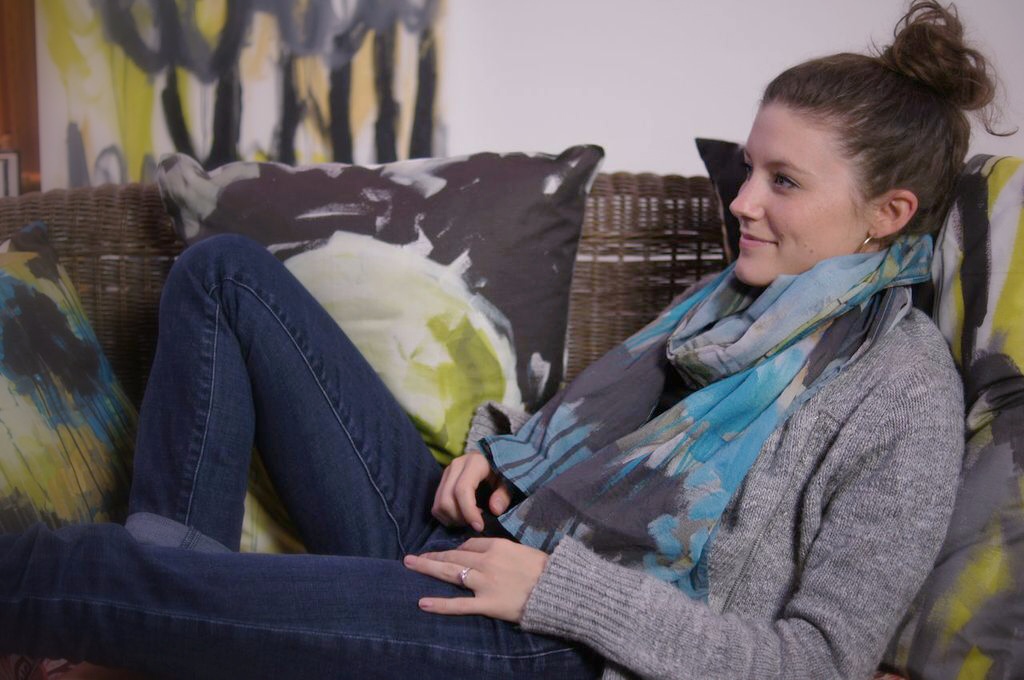 I'm back from Crafty Bastards (not to mention a pretty hectic travel schedule) and I've been hard at work getting the scarves and pillows ready for their online debut.
I've got several styles of scarves and pillows but limited quantities in every style. So if you've had your eye on something, you'll want to stop by my online shop at 11 AM Eastern Time on Friday, because that's when everything will go live.
If you want to be the first to know, you should follow me on Instagram or join the mailing list. (The sign-up form is in the sidebar.)
I've been wearing my scarves like crazy and I'm so excited to make them available to you!