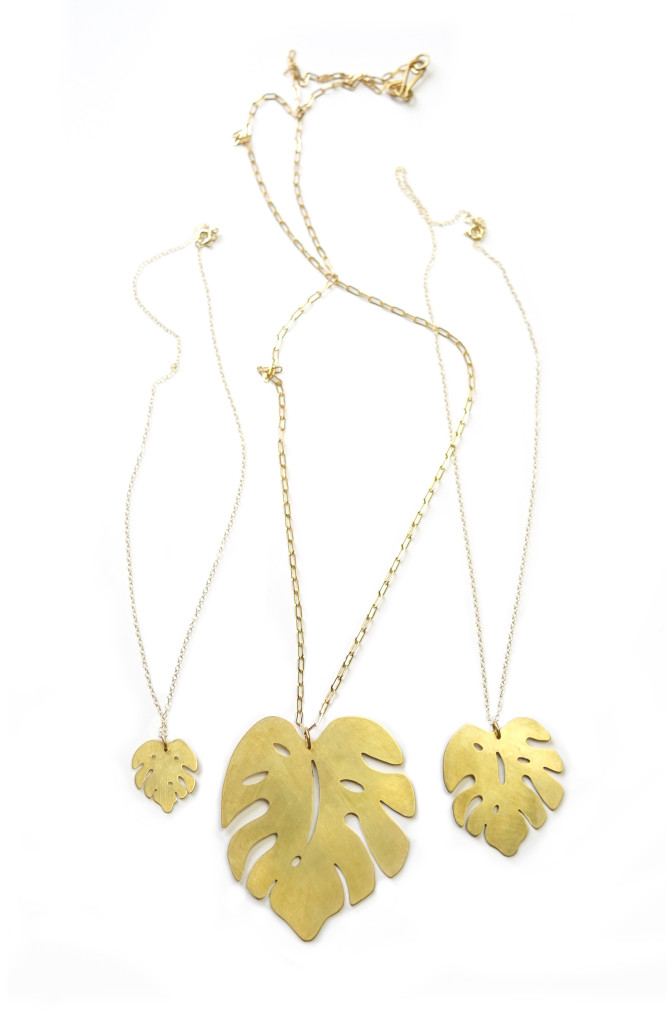 When it comes to designing jewelry, I'm pretty much always a bigger is better kind of girl. But I know not everyone feels that way, which is why the Monstera leaf necklace is now available in three different sizes!
There's the original long pendant (in the biggest size), a medium size that's perfect for everyday wear, and a tiny guy, mostly because I wanted to stretch my own design muscles and see if I could make something small! (And also because it's really sweet!)
All three sizes are available now in my online store!