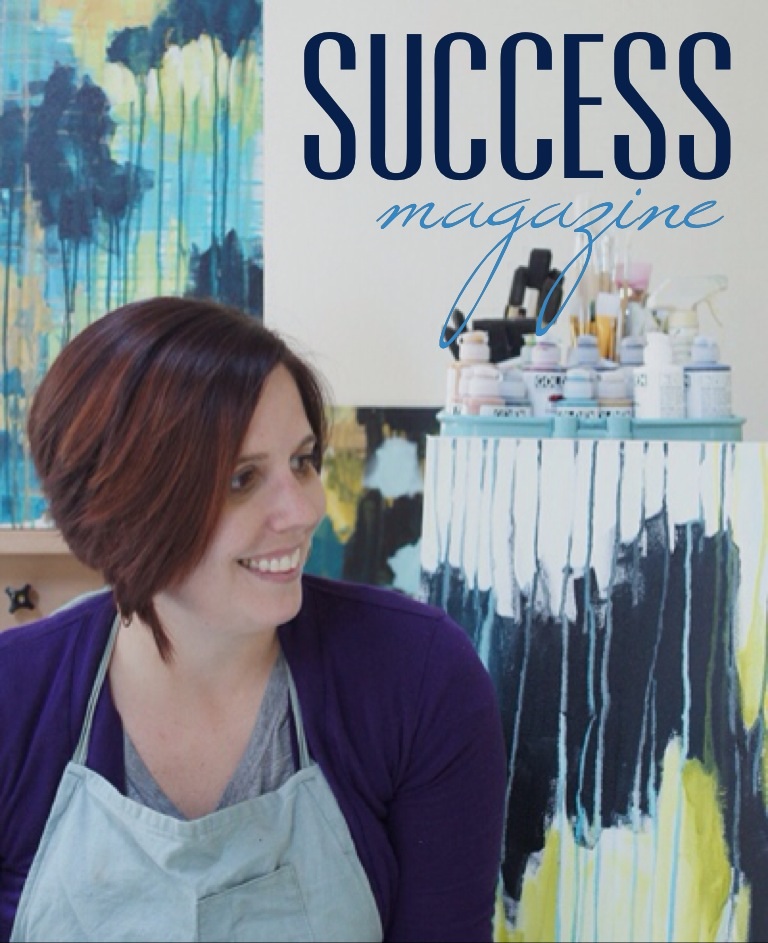 It's funny that I should be writing about success right after seeing my earrings on the cover of Better Homes and Gardens.
For a long time, I'm fairly certain I had a singular definition of success – to see myself on the cover of a magazine.
I'm not sure why this has been my marker of success, but it always seemed to me that if I was on the cover of a magazine, then I would have "made it."
A year and a half ago, I turned 30. And as my birthday approached, I had a serious meltdown. As in a hysterically crying in my car on the phone to Tara about how I hadn't accomplished anything meltdown.
When she asked what I hadn't accomplished yet, one of the top things on my list was that I hadn't been on the cover of a magazine.
A few days later, I did a tally of my business numbers and realized that, despite it only being the end of October, I had already reached six figures in sales for the year. Tara reminded me of my meltdown and told me to shut up.
My life has changed a lot (ok, completely) since then, and so has my definition of success.
It shifted from aiming for fame to a focus on freedom, creative play, and financial security. (Truth be told, it looks a lot like this "sweet spot" diagram from Steal this Process.)
Success, to me, means being able to do what I want when I want.
And what I want is to create and teach and to take time for myself and my family whenever I need or want to.
What I want is to see my work out in the world, making other people feel confident and happy and inspired.
What I want is the ability to change my mind about what I want and the flexibility to shift my business to meet my current desires, whatever they are.
What I want right now is to paint. And to travel. And to teach (on my own terms). And to finish remodeling and decorating our house exactly the way I want. And to leave my mark on the world. And to bring in enough money to support us so that my husband can have everything he wants.
By that definition, it looks like I'm hovering somewhere in the area of "successful." There are certainly days when it feels closer and other days when it feels farther away. And, if we're being totally honest, I don't really know that I believe that success is something you can actually achieve. It might always be a moving target.
I never really thought of myself as someone who was shooting for success. I've always been goal oriented, but I didn't consider those goals as a way to become "successful." I just considered those goals to be the pathway to having the life I want.
It's really easy to get caught up in the successes that we don't have (a magazine cover) and to ignore the successes we do have (a thriving business that supports me and an employee, time to follow my creative dreams, helping other creatives make their dreams a reality).
Because I believe success is a moving target, I don't know that I'll ever consider myself "successful". I'm an overachiever and there's always more that I'll want to do.
By not focusing on success, and instead focusing on creating the life I want day by day, I may not have my magazine cover. But I do have a life I love, and the ability to do what I want, day in and day out, while making my mark on the world and making money at the same time.
And while I'd be lying if I said I'm not still dreaming of seeing myself on the cover of a magazine, I'm no longer letting that be a marker of my success. Instead, I'll let it be a byproduct of doing work I love and making an impact on the world.
* * * * * * * * * * * * * * * *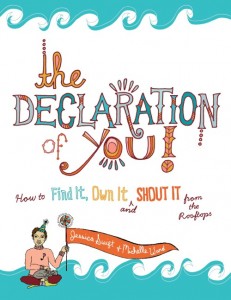 This post is part of The Declaration of You's BlogLovin' Tour, which I'm thrilled to be a part of alongside over 100 other creative bloggers. Learn more — and join us! — by clicking here. The Declaration of You will be published by North Light Craft Books this summer, with readers getting all the permission they've craved to step passionately into their lives, discover how they and their gifts are unique, and uncover what they are meant to do!