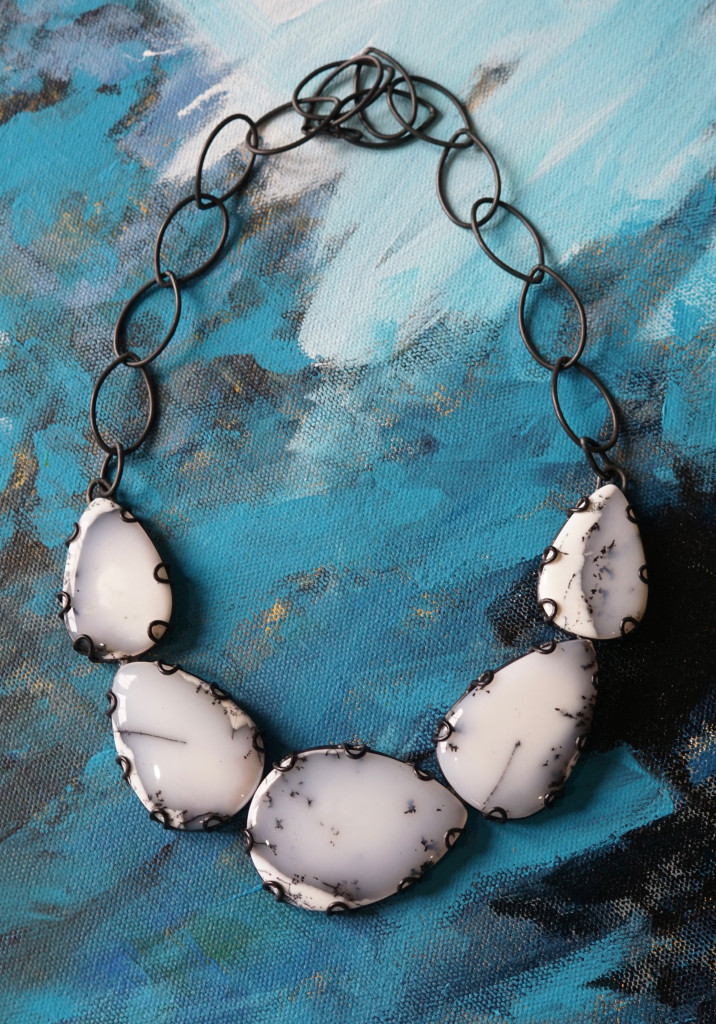 If you've ever waded through the archives of this blog (though I don't blame you if you haven't, there are a LOT of posts) or if you've been following me online for a while, then you'll know that a few years ago, I took some time off from designing jewelry to experiment with painting.
While my decision to play with painting coincided with some deep loss in my personal life, it also reflected a bigger challenge I was facing: I'd lost my passion for designing jewelry.
For years, I've struggled to find the balance between making my production jewelry line and making something that feels like art. In the early days of my business, I'd spend hours in the studio, creating new jewelry and experimenting with new metal work. But as my business grew, my focus became much more on managing the business than on making work that felt like art.
When I started painting again, I was freed from many of those pressures of running a business that had been heaped onto my jewelry line.