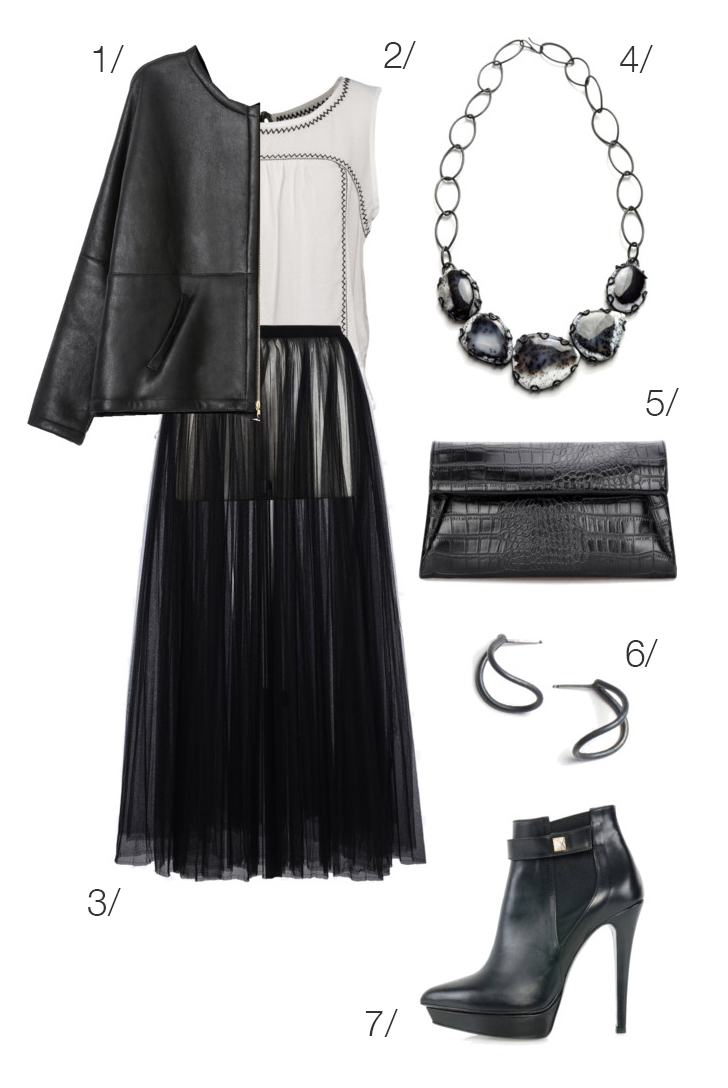 1/ marni jacket // 2/ crepe top // 3/ tulle skirt // 4/ contra bib necklace // 5/ foldover clutch // 6/ curve post earrings // 7/ leather ankle boots
I know, I know, it feels a little too early to start thinking about the holidays. (And I certainly don't want to speed past Halloween, since it's my favorite!) But the truth is, the holiday season affords opportunities for dressing up that I just don't get the rest of the year. (Especially since I spend my days getting down and dirty in my studio!) So while I don't condone Christmas decorations in stores in September, I think it's never too early to plan what you'll be wearing to those holiday parties!
What I love most about this outfit is how chic it would look at any holiday party, while still feeling a little edgy at the same time. I guess that's what happens when I start thinking about holiday style in October – it's hard to shake that Halloween influence!