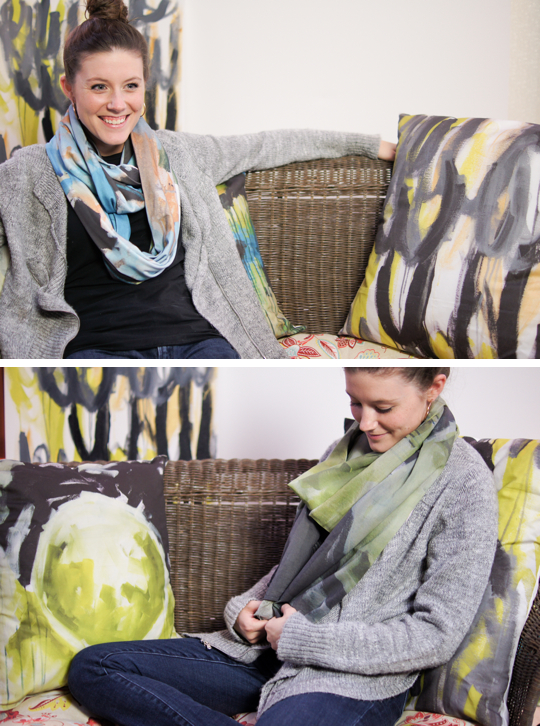 After weeks of sharing my process and progress, I'm excited to officially announce that my debut collection of scarves and pillows are now available in my online shop!
Each textile in my collection starts life as an original painting before being digitally printed on fabric and hand sewn into scarves and pillows designed to help you make a statement every day.
I haven't limited quantities of everything for the initial launch, so if you've been coveting a scarf or pillow, don't wait! Head over to shop.meganaumanstudios.com now to shop the collection!
Oh, and a huge thank you to everyone for your support, encouragement, and excitement on Instagram, Twitter, and Facebook! I've loved sharing my process with you!