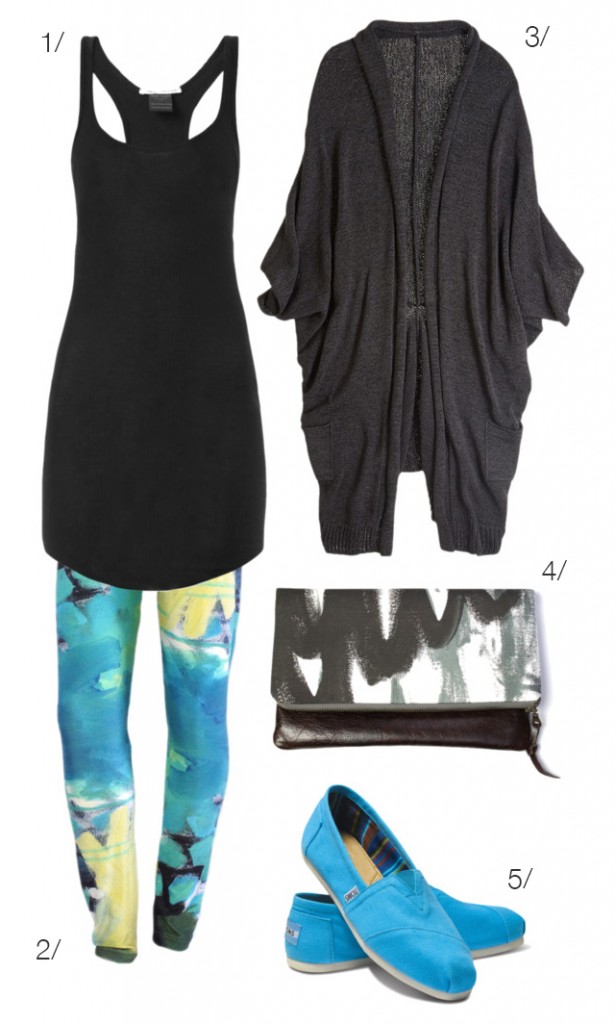 Now that spring is finally here, I'm starting to settle into a routine. After a winter filled with trade shows and travel, I always like to keep April open for some serious studio work time.
And it's no surprise that as I've settled in to a more regular schedule, my wardrobe has found a routine too. I've settled into spring uniform of leggings, a long tank top (or two), a slouchy cardigan, and a pair of Toms.
And while there's always the possibility that a uniform could get a little boring, thanks to my bright and colorful leggings, these outfits are anything but mundane.
1/ ribbed jersey tank dress // 2/ remember when leggings // 3/ cocoon cardigan // 4/ magpie foldover clutch // 5/ bright blue canvas toms