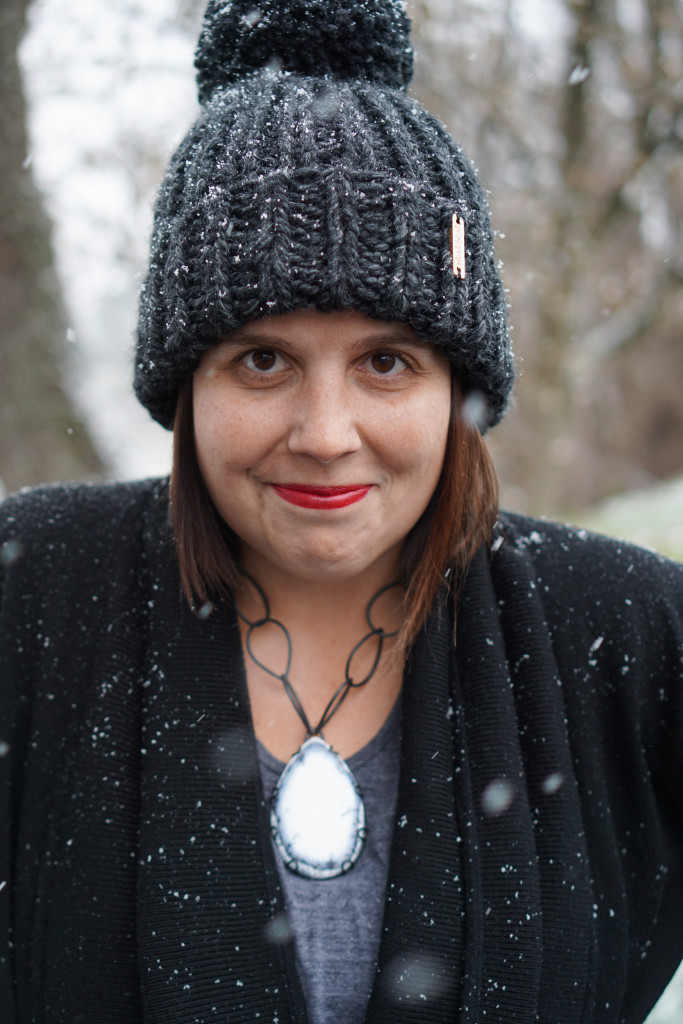 It snowed here on Saturday, and I think this might be the most excited I've been about snow in my adult life. Because, hello, pictures in the snow!!
Of course, it's so much easier to get excited about snow since most of the stones in the Contra Collection look like little winter landscapes. (Or big winter landscapes, in the case of this serious statement necklace!) It suddenly makes winter feel totally on brand. (And I can get excited about that!)
Sadly, the snow has already melted (and it's back to looking like fall) but I'll be keeping my fingers crossed for more snow, since I've got lots more winter photography ideas to play with!