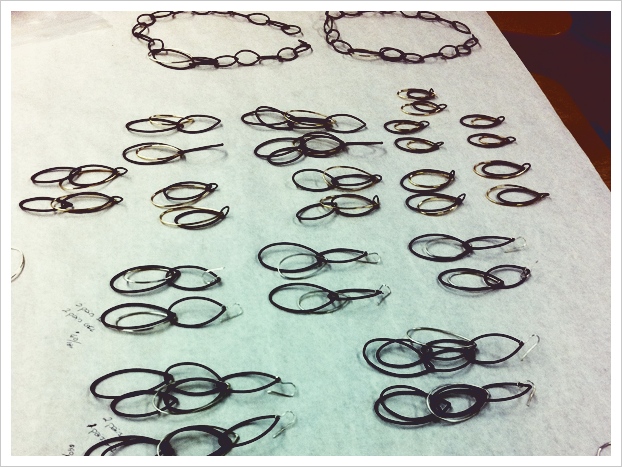 …that two necklaces are  better than one.
…that sometimes you need to just sit down and make a lot of stuff.
…that gold + steel = AMAZING.
New earrings and necklaces launching this summer!
Shop the 24 hour online sample sale on Friday July 29! Discontinued styles, exclusive designs, and excess inventory, all between 30 and 50% off! Quantities are limited! Join the mailing list and shop the sale an hour early!