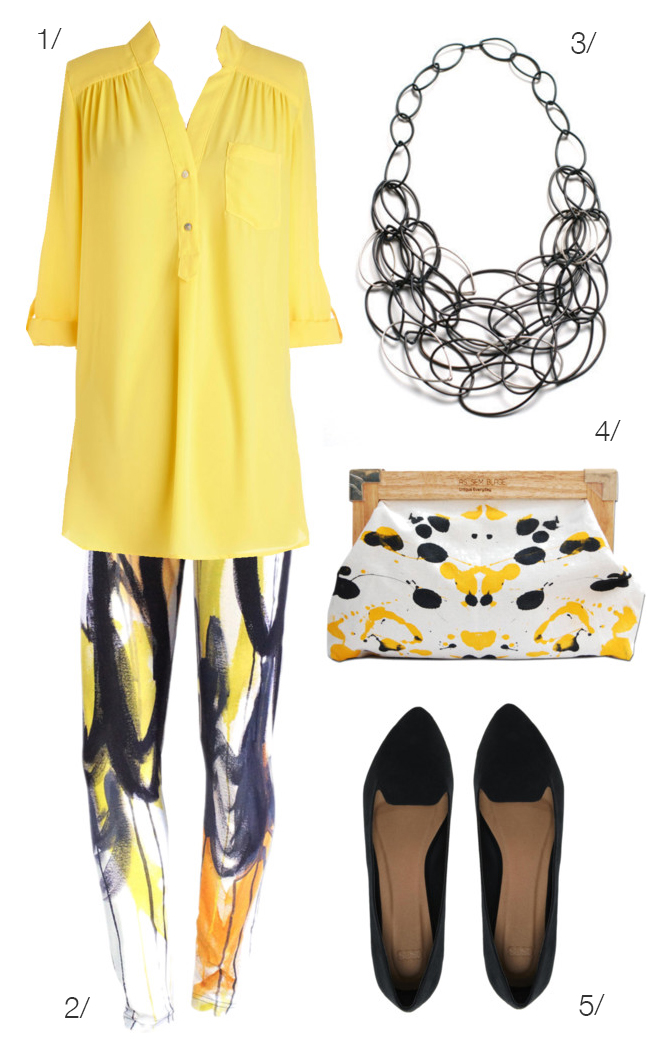 I know a lot of people are scared to wear yellow. (With the notable exception of my friend Elle, who's obsessed.) These are often the people who have been dead set their whole lives against wearing gold or other yellow metals. (When I launched my steel and bronze shift collection, I converted many people to warmer metals that looked great against their skin tone. I consider it a public service.)
If you're unsure about yellow, I say, go for it. Find a great top or dress and try it on. You may have to play with a few shades until you get it right.
And if you're still nervous about yellow, you can always ease into it. Swap the yellow top for a black one and go for pops of yellow in your pants, bag, or shoes.
Now you've just added a whole new color to your wardrobe options!
1/ pam breeze-ly tunic // 2/ wings leggings in yellow // 3/ maya necklace // 4/ black and yellow clutch // 5/ point toe ballet flats
Featured products (click to shop):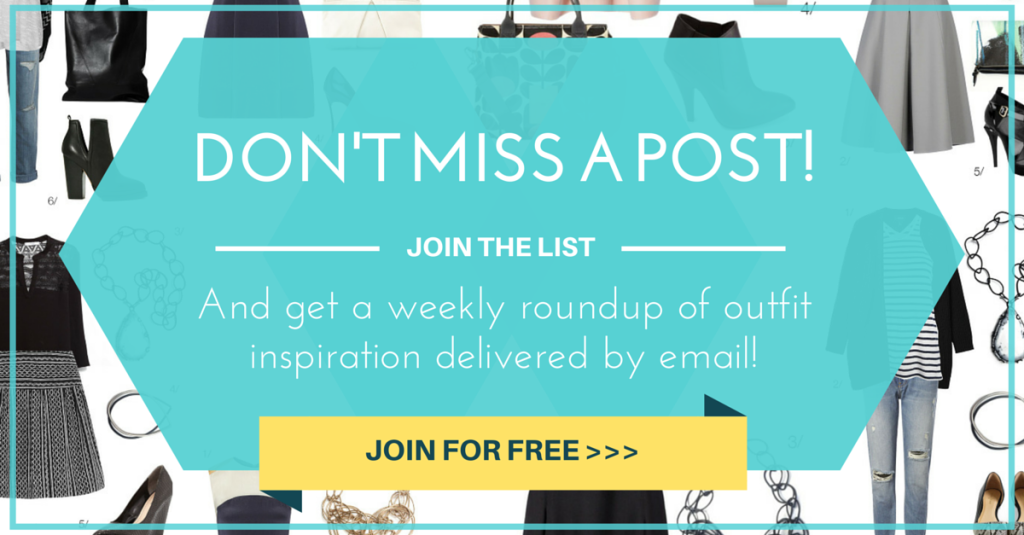 Never miss a post! Get a weekly roundup full of style tips and outfit inspiration delivered by email! Click here to join!