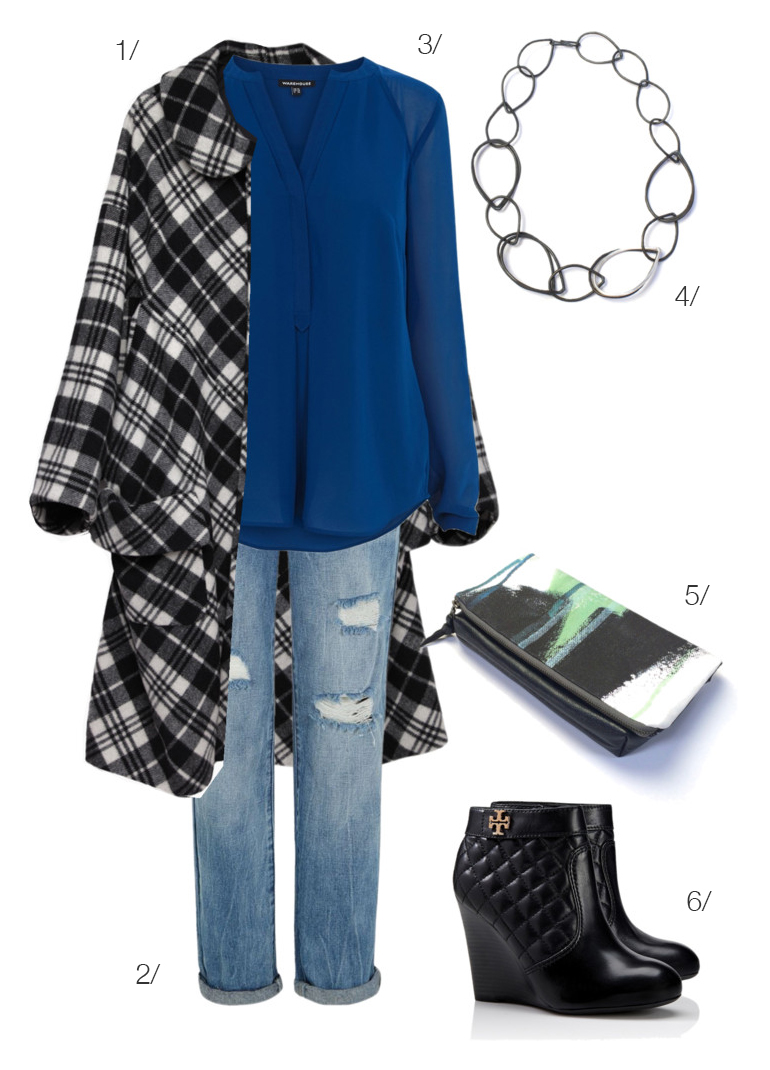 I always feel a little conflicted at the start of fall. On one hand, it means the end of summer (and warm weather) and that winter is just around the corner. (Winter and I are not really friends.) On the other hand, fall fashion.
And fall really is the perfect time for fashion experimentation. Now that you don't have to worry about sweating every time you walk outside, it's easier to play with lots of different looks. Cooler mornings and evenings make layering not only possible, but essential. But, it's not yet so cold that you need a million layers (and have to fight the desire to even leave the house in the cold).
So bring on fall fashion! Including a fantastic statement coat and some wedge booties. (Definitely my favorite type of heel.) This outfit could be perfect for a fall date night. You would certainly be the chicest person at the hay ride. (Or the football game. Because while I do like football, I like fashion more.)
1/ round collar wool coat // 2/ ripped boyfriend jeans // 3/ sheet sleeve tunic top // 4/ amy necklace // 5/ wings foldover clutch // 6/ wedge bootie
PS. A chunky chain necklace and clutch are my go-to fall accessories. (Click for details.)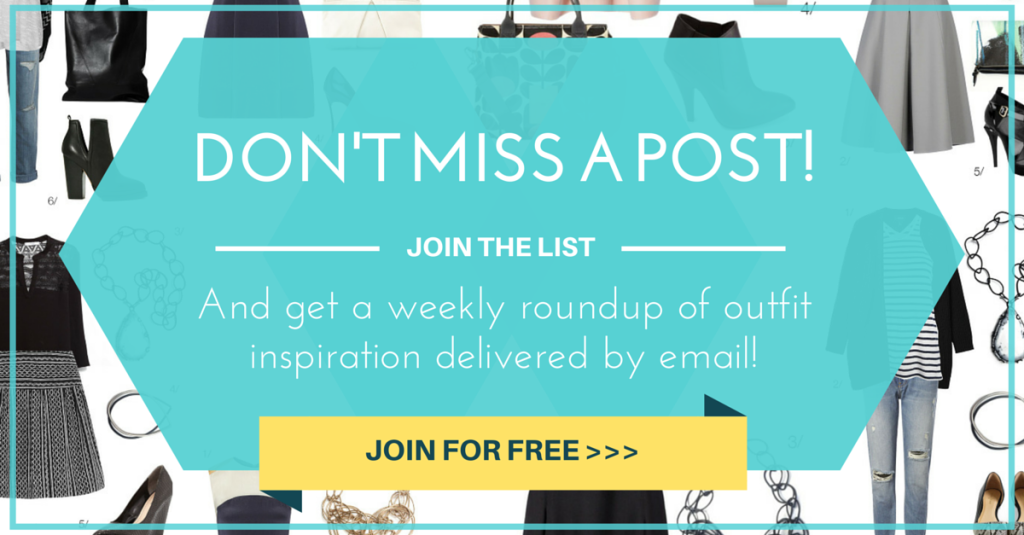 Never miss a post! Get a weekly roundup full of style tips and outfit inspiration delivered by email! Click here to join!